Hudson Robotics announces its new fully automated colony isolation workcell
First successful installation of its newest RapidPick™ Workcell System…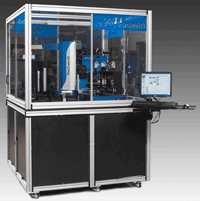 Hudson Robotics today announced the first successful installation of its newest RapidPick™ Workcell System, the RapidPick 44A. The RapidPick 44A is the result of working with automated colony picking, SoftLinx™ scheduling software and Liconic incubators for many years.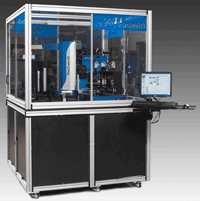 The company has extensive experience controlling instruments with its SoftLinx scheduling software and instrument drivers. The latest version of SoftLinx, version V, makes it easier to design complex methods including providing improved access to third party instrument controls. SoftLinx V and extensive experience with the colony picker and Liconic incubators allowed the company to develop a fully automated colony isolation workcell that is robust and easy-to-use. "Customers are demanding more walk-away automation but want to retain ease of use and flexibility of the instruments" said Scott VanderWoude, Hudson Robotics' Director of Marketing.
Mr. VanderWoude continued, "Automated colony picking has to be easy, robust and flexible. The RapidPick Systems have proven to be all three. Customers always comment how easy the systems are to use and ask about automating one more step in the process. The RapidPick 44A allows users to automate the colony growth, colony picking, media dispensing and incubation of the inoculated plates in one easy-to-use system. We listened to our customers and responded. The RapidPick 44A has a very short learning curve, allowing users to jump right in and get the benefits of the instruments."
The company recently began updating its patented fully automated proteomics workcell system, The ProLink Express™ for use with the RapidPick systems.
About Hudson Robotics, Inc.
Located in Springfield, New Jersey, Hudson Robotics, Inc. is a leader in automation solutions to accelerate life sciences research, offering a unique mix of instrumentation, customized software and scientific knowledge. The company provides automation solutions in drug discovery, high-throughput screening, proteomics and genomics and helps develop strategies that best meet customers' unique needs, whether for an integrated system of automated laboratory equipment or for automating a single instrument. For more information, go to www.hudsonrobotics.com.
Related organisations
Related people