Medical cannabis effective in treating wide range of health conditions
Medical cannabis has shown to decrease symptoms in a variety of health conditions, including chronic pain and insomnia…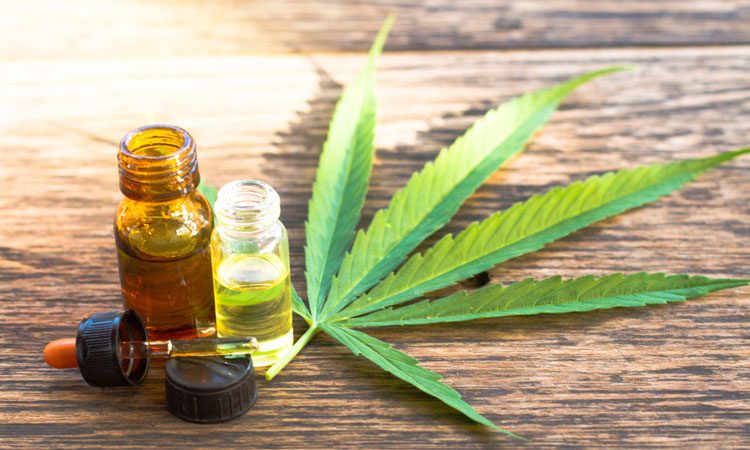 Researchers used new mobile application technology to find that medical cannabis provides immediate symptom relief when treating dozens of health conditions, with minimal negative side effects.
Scientists from the University of New Mexico (UNM) report two studies which document that patients experienced statistically and clinically significant therapeutic benefits after using cannabis. Symptoms ranged from chronic pain to insomnia.
Data was collected in both studies using the Releaf App, which was developed by Franco Brockelman, Keenan Keeling and Branden Hall. It is the largest repository of user-entered information on the consumption and effects of cannabis use in the United States, with close to 100,000 recorded user sessions.
"If the results found in our studies can be extrapolated to the general population, cannabis could systematically replace multi-billion dollar medication industries around the world. It is likely already beginning to do so," said Professor Jacob Miguel Vigil, from UNM's Department of Psychology.
The app allows patients to manage their cannabis consumption and monitor their use under naturalistic conditions. The method allows the avoidance of limitations such as memory bias and social desirability, making it an ideal research tool.
The first study focused on 27 health conditions with symptoms ranging from seizure disorders to depression, where patients used cannabis in its various product forms. The second study concentrated specifically on the use of raw natural cannabis flower, or 'buds', for the treatment of insomnia.
Both studies found symptom reduction at similar levels (a reduction of nearly 4 points on a 1-10 scale). 
"Observational studies are more appropriate than experimental research designs for measuring how patients choose to consume cannabis and the effects of those choices," said Prof Vigil.
"By collecting massive amounts of patient-entered information on actual cannabis used under real-life circumstances we are able to measure why patients consume cannabis, the types of products that patients use, and the immediate and longer-term effects of such use. In other words, many of the important and practical research questions that randomised controlled trials fail to address."
Greater than 94 percent on individuals using cannabis reported a decrease in symptoms following cannabis consumption. The researchers suggest that this may reflect the ability of the plant's phytocannabinoids to influence the human endocannabinoid system – which regulates behavioural systems and mental and physical health.
"In other words and unlike conventional pharmaceutical approaches, which largely target specific neurotransmitter sites, cannabis may act to improve a broad spectrum of symptoms by regulating homeostatic functioning, perhaps best described as a system-modulating rather than symptom-modulating form of therapy," said Prof Vigil.
"The medicinal potential of this concept and practical application for treating so many and seemingly diverse health conditions is unlike that of any other single medication currently known to exist."
The investigations were both supported by the University of New Mexico Medical Cannabis Research Fund, which was designed to enable the types of cannabis research that have been traditionally difficult to fund.
The two studies were published in Frontiers in Pharmacology and Medicines.