Tecan launches Tecan Award 2011
Tecan announced that entries are now open for the 2011 Tecan Award. The Tecan Award is designed to celebrate the innovation and ingenuity of Tecan's loyal customers…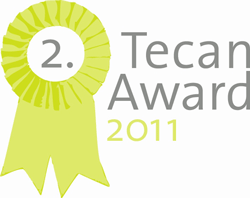 Tecan is excited to announce that entries are now open for the 2011 Tecan Award. The Tecan Award is designed to celebrate the innovation and ingenuity of Tecan's loyal customers, bringing together some of the most impressive and imaginative uses for the Company's detection instruments.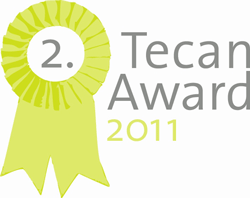 The inaugural Tecan Award in 2010 received an overwhelming response from around the world, with first prize of a trip to the breathtaking city of Salzburg in Austria going to Dr Francisco Quintana from the Center for Neurologic Diseases at the Brigham and Women's Hospital, Harvard Medical School, Massachusetts, for his pioneering work on the progression of multiple sclerosis (MS) using Tecan's HS 4800™ Pro hybridization station, PowerScanner™ and Infinite® F200 microplate reader with human and zebrafish antigen microarrays.
A close second place, winning an iPad® 4G, went to Dr Jeff Mumm from the Department of Cellular Biology and Anatomy, Georgia Health Sciences University, for his work on reporter-based drug screening using Tecan's Infinite M1000 reader with live zebrafish! And Ms Elisa Masi, from the Department of Plant, Soil and Environmental Science at the University of Florence, Italy, took third place with her plan to use an Infinite 200 multimode reader to measure the effect of gravity changes during parabolic flight on the levels of reactive oxygen species in plant cells, also receiving an iPad.
For this year's award, Tecan wants to hear about your work, published or unpublished, whether it's a research reality or just a crazy idea. In return Tecan will publish your work, and give you the chance to win a romantic and scientific stay in Salzburg. So whether you are a student working on your diploma thesis, or an experienced researcher, all your ideas are welcome!
To find out more about the Tecan Award or to submit your entry, visit www.tecan.com/award