Palbociclib improves patients' survival in metastatic breast cancer
A Phase III clinical trial has shown that a combination of palbociclib and fulvestrant leads to a longer survival for HR-positive breast cancer…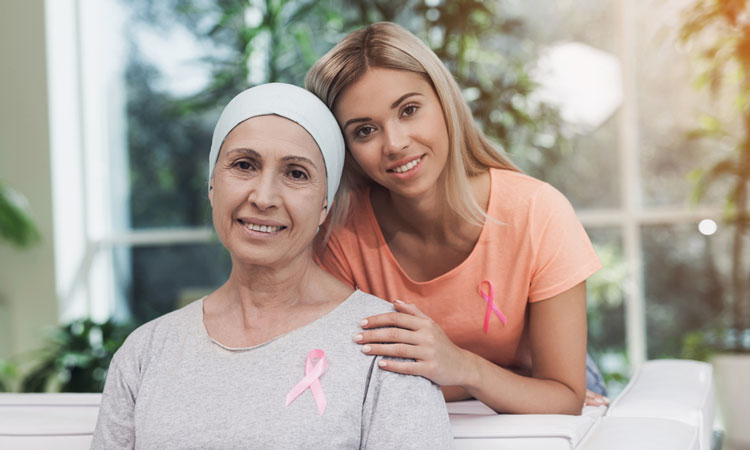 A Phase III clinical trial showed that women with hormone receptor-positive metastatic breast cancer had improved survival when using palbociclib in combination with standard treatment.
"The results of the study show that it is possible to improve and prolong the life of patients with hormone receptor-positive metastatic breast cancer. We now have solid data to suggest that this treatment should be the new standard of care," said lead author Dr Massimo Cristofanilli, Professor of Hematology/Oncology at Northwestern University Feinberg School of Medicine and a Northwestern Medicine physician.
The majority of breast cancers grow in response to hormones such as oestrogen, and are called hormone receptor-positive (HR-positive). Patients affected by this cancer are ordinarily treated with hormone therapy. This prevents oestrogen from attaching to receptors and fuelling the growth of the cancer. 
Over time, many patients develop resistance to the treatment, and as such the need for more treatments is paramount. Palbociclib is a novel oral drug that inhibits enzymes important in cell division called cyclin-dependent kinase (CDK) 4/6.
The international clinical trial was called PALOMA-3, and evaluated palbociclib in 521 women with HR-positive metastatic breast cancer who had relapsed or progressed after prior hormone therapy. The participants were randomly given either palbociclib and fulvestrant (a standard treatment) or a placebo and fulvestrant.
The study reported overall survival outcomes for participants in PALOMA-3. The researchers mentioned that the study is the first to report overall survival data from a Phase III trial testing a CDK4/6 inhibitor in this patient population.
"Typically, treatments for estrogen-positive metastatic breast cancer delay the progression of cancer but almost never prolong the life of patients. This treatment is the first of its kind to show such an important benefit," Dr Cristofanilli said.
The team found that palbociclib led to a clinically meaningful improvement in overall survival. The median overall survival was 34.9 months in the palbociclib and fulvestrant group, compared to 28 months in the control group.
The study was published in the New England Journal of Medicine.