Brecon appoints new Director of Operations
Brecon Pharmaceuticals, has appointed Charles Evans to the role of operations director…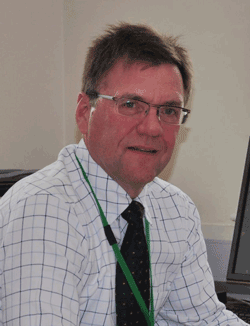 Charles Evans, Operations Director, Brecon Pharmaceuticals
Brecon Pharmaceuticals, a leading supplier of commercial packaging and clinical trials supply services for the pharmaceutical and healthcare sector, has appointed Charles Evans to the role of operations director.
The appointment further boosts Brecon's senior management team, which will benefit from Mr Evans' extensive operational and supply chain experience, gained in his previous role as site and supply chain director for a major global supplier of healthcare products and services.
"With a reputation for excellence, Brecon is a familiar and respected name throughout the UK pharmaceutical industry and, increasingly on the international scene," says Mr Evans. "Having had the opportunity to meet the management team, I was struck by their collective enthusiasm to drive the company forward – and excited by the opportunities open to Brecon as part of AmerisourceBergen Corporation. In all previous roles, delivering for my customers, whether they be internal or external, has always been a top priority and I am confident my experiences in this area will only enhance the already excellent service Brecon provides to all its clients."
As operations director, Mr Evans takes charge of 220 staff, 15 fully automated cGMP compliant commercial packaging lines and a number of smaller hand packaging lines for Clinical Trials work. These packaging lines are operated on a 24 hour three-shift system that covers all production units on site.
"Charles' background includes service in the Royal Navy, pharmaceutical production management, quality control, analytical services, project management and multi-site operations leadership," says Brecon managing director Peter Belden. "As such he provides strong leadership and focus for our operational excellence activities and brings a passion for customer service, continuous improvement, lean operations and quality excellence."
Mr Evans' appointment follows that earlier this year of Kay O'Hagan to the role of QA and regulatory affairs director. "Both Charles and Kay join us from the client side of our business, which, combined with their industry credentials, makes for a compelling combination in two senior board positions," continues Mr Belden. "Brecon's success depends on delivering to clients' expectations while managing our operations efficiently: thanks to these appointments, we're now well-placed to provide even higher levels of service across our complete skill-set," he concludes.
Related organisations
Related people