GORE™ ImproJect™ Plunger for pre-filled syringes at Pharmapack Europe
Gore, a global materials science company, attends Pharmapack Europe to continue their year-long launch of the GORE™ ImproJect™ Plunger for pre-filled syringes…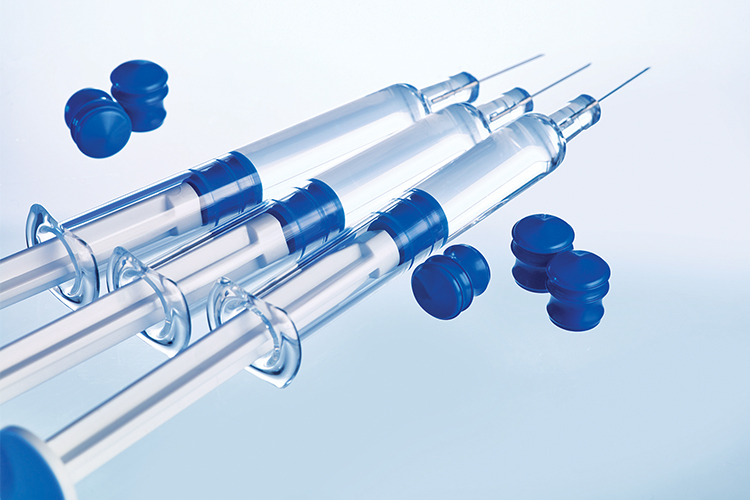 Commercially launched  last year at the 2018 PDA's Universe of Pre-Filled Syringe and Injection Device meeting, this solution for silicone-sensitive biologics has been well-received by the industry. Gore attended the Pharmapack event, held at the Paris Expo, Porte de Versailles in Paris, France.
Conventional pre-filled syringe systems use silicone to help provide a seal and to act as a lubricant between the barrel and the plunger.  However, there can be problems associated with silicone impacting broader drug stability for some highly complex sensitive biologics.  Silicone oil has been shown to cause aggregation and particle formation in therapeutic proteins. In addition, silicone migration can impact injection performance. And, the break-loose-glide forces may change over time, affecting injection time and patient comfort.
By eliminating the need for silicone from the barrel and the plunger, the GORE™ ImproJect™ Plunger may enable today's more challenging sensitive biologics to be administered in a pre-filled syringe, a practice that may not have been an option with traditional siliconized pre-filled syringe systems. 
"Our approach eliminates the need for silicone in both plunger and glass barrel, while ensuring the functionality and performance of pre-filled syringes" said Christiane Gumera, Product Specialist, Gore PharmBIO Products. "Additionally our plunger's PTFE-based fluoropolymer barrier provides protection from extractable compounds found in butyl rubber."
For more information about Gore, please click here.