FDA commissioner Scott Gottlieb resigns
Scott Gottlieb has announced that he will resign from the position of commissioner of the US Food and Drug Administration (FDA) at the end of the month…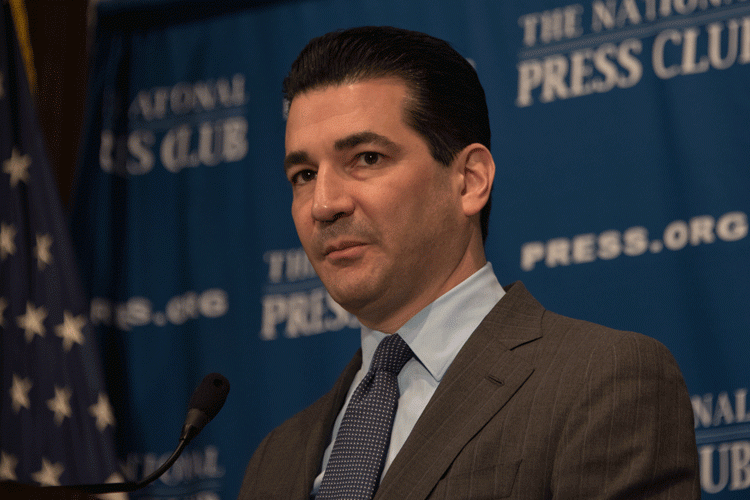 The head of the US Food and Drug Administration (FDA) Scott Gottlieb has announced that he will resign at the end of the month.
Gottlieb said that his main reason for leaving was his being away from his family. In a letter to FDA staff he said, "there's perhaps nothing that could pull me away from this role other than the challenge of being apart from my family for these past two years and missing my wife and three young children."
Gottlieb was appointed to the position by US President Donald Trump in 2017. Since then, he is well-known for his efforts to regulate the tobacco and e-cigarette industries, fight opioid addiction and advance initiatives to address drug pricing.
He also pursued policies to address barriers to the approval of complex generic drugs, including generic, functionally equivalent alternatives to EpiPen.
President Trump wrote on his Twitter page: "Scott Gottlieb, who has done an absolutely terrific job as Commissioner of the FDA, plans to leave government service sometime next month.
"Scott has helped us to lower drug prices, get a record number of generic drugs approved and onto the market, and so many other things. He and his talents will be greatly missed!"
Alex Azar, US Secretary of Health and Human Services, tweeted: "Scott's leadership inspired historic results from the FDA team… The public health of our country is better off for the work Scott and the entire FDA team have done over the last two years."
In the letter to FDA staff, Gottlieb said: "I know that the opportunity to serve in this role was a privilege, and an endeavour that I'll never be able to replicate in my professional life – the impact of our public health work, the camaraderie, and our ability to improve the lives of Americans.
"Over the coming weeks I'll continue to cement more of these efforts, to secure our 2020 budget, and to help transition the agency to new leadership."
Related topics
Related organisations
Related people