OPTIMA: your laboratory resources management
Optima is a web-based solution designed to ease one of the most cumbersome and time-consuming of laboratory managers' tasks: resources planning…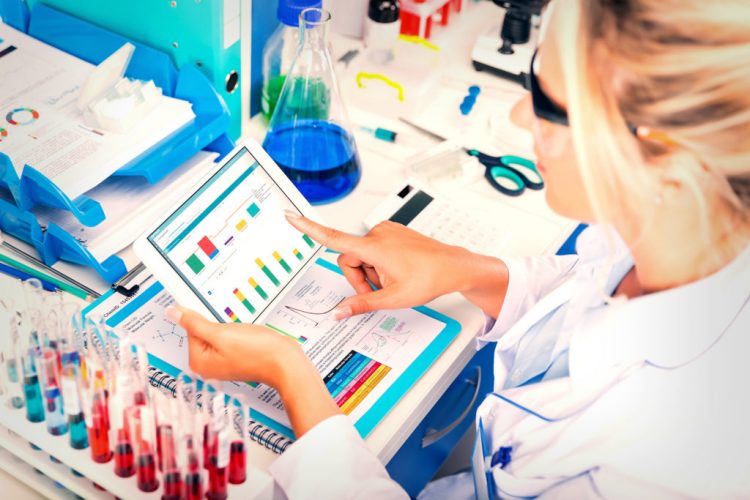 "At Optima, we understand the challenge to coordinate the laboratories workload and the requirements in accessing multiple information at once"
Optima eases your laboratory activities scheduling with a fast understanding of your instrument's status. It also highlights the availability of personal upon performance requirements and individual calendars. It helps track laboratory activities and generates reports to make short, medium and long-term forecasts. Optima provides a comprehensive dashboard summarising the most relevant key performance indicators at a glance.
Plan, schedule and adjust: create a paperless lab scheduling, taking into account resources availability, constraints and deadlines. Deliver the lab results efficiently by adjusting the resources allocation accordingly.
Forecast your lab workload: provide accurate resource needs based on your customers' requirements, both internal and external. Deliver a laboratory business plan with just one click.
Track your lab performance: full visibility on your lab performance. Resource utilisation, instrument usage and availability for allocation immediately visible in the weekly schedule with easily customisable reports.
Laboratory management system: easily import information from any compatible laboratory management system to automate the lab scheduling activities.
Communicate efficiently: avoid endless email and unnecessary meetings. Provide the lab workload information to your customers with automatic reporting and remote access to their projects.
Monitor the process improvement: set your lab goals in the application and monitor achievements on a weekly, monthly, quarterly and yearly basis.
Optima is empowered by NL42 consulting, an independent European consulting firm that proposes customised services to support the digital transformation of the laboratory processes. The experts at NL42 ran a market analysis and identified a real gap in the area of productivity tools for the laboratories. Most of the companies are performing these activities manually, supported by excel files or by using "in-house" customised solutions.
The scheduling of activities and the capacity to plan are critical areas of attention for laboratories and operation managers. Employees should be supported with a dedicated tool in their effort to move to less paper and digitalised processes. It comes naturally to propose a solution for the laboratories to gain efficiency and increase visibility on their productivity, internally and towards their own customers.
NL42 consulting is also organising the annual congress Paperless Lab Academy (PLA) in which multiple conversations will drive to the adequate management of the scientific data in an industry 4.0. Optima will be present at the #PLA2019, exhibiting the benefits of moving from excel files or similar tools that don't provide the support and the information access for your needs.
Request a demo at www.optima.life
Related topics
Related organisations
Related people