Pivotal phase III trial launched in recurrent ovarian cancer
INNOVATE-3 will test the efficacy of Tumor Treating Fields combined with paclitaxel in patients with recurrent, platinum-resistant ovarian cancer…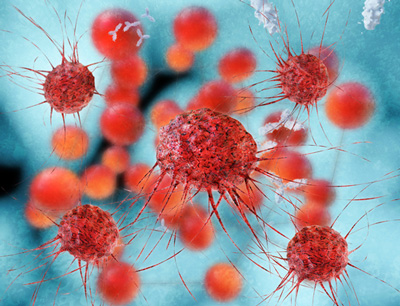 INNOVATE-3, a phase III pivotal trial testing the efficacy of Tumor Treating Fields combined with paclitaxel in patients with recurrent, platinum-resistant ovarian cancer has been initiated. INNOVATE-3 is Novocure's fourth phase 3 pivotal trial initiated to study solid tumors beyond glioblastoma.
"Ovarian cancer is one of the most aggressive forms of cancer," said Professor Ignace Vergote, Chairman of the Department of Obstetrics and Gynaecology and Gynaecologic Oncology at the Catholic University of Leuven, Belgium. "Most ovarian cancer patients are diagnosed at an advanced stage, which makes the disease difficult to treat. Current treatment options are not enough for these patients. We are pleased to begin this trial that has the potential to improve survival in recurrent ovarian cancer."
INNOVATE-3, a prospective, open-label study, will include 540 patients with recurrent, platinum-resistant ovarian cancer. Patients will be randomised to receive either weekly paclitaxel alone or weekly paclitaxel in combination with Tumor Treating Fields tuned to 200 kHz until progression. The primary endpoint is overall survival. Secondary endpoints include progression free survival, objective response rate, severity and frequency of adverse events, time to undisputable deterioration in health-related quality of life or death, and quality of life. Patients may have had a maximum of two prior lines of systemic therapy following diagnosis of platinum-resistance.
Novocure developed the trial design for INNOVATE-3 after learning the results of its phase II pilot trial of Tumor Treating Fields in combination with weekly paclitaxel, the INNOVATE trial.
In 31 evaluable patients, the INNOVATE trial suggested a more than doubling of progression free survival and an improvement in overall survival among patients who received Optune with paclitaxel compared to paclitaxel alone.
"INNOVATE-3 is Novocure's fourth phase III pivotal trial beyond glioblastoma, demonstrating our commitment to developing Tumor Treating Fields for a variety of solid tumors," said Asaf Danziger, Novocure's Chief Executive Officer. "At Novocure, we strive to extend survival in some of the most aggressive forms of cancer. Ovarian cancer has been an important area of focus for our research because of the great unmet need faced by these patients. We are now working closely with trial sites and institutional review boards to open sites and enroll patients as quickly as possible."