Amgen appoints Anthony Hooper Executive Vice President Global Commercial Operations
Amgen appoints Anthony Hooper as Executive VP, Global Commercial Operations…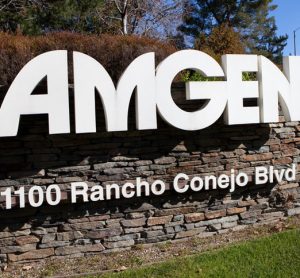 Amgen (NASDAQ: AMGN) today announced the appointment of Anthony (Tony) Hooper, executive vice president, Global Commercial Operations, effective October 26th. In this role, Hooper will report to Robert A. Bradway, president and chief operating officer, and will be responsible for the Company's Global Commercial Operations.
Hooper, 56, joins Amgen after sixteen years at Bristol-Myers Squibb Company (BMS) where he was most recently senior vice president, Commercial Operations and president, United States, Japan and Intercontinental. Hooper's broad commercial operations experience includes running the BMS commercial business in North America, Asia, Middle East, Africa, South America and Europe.
"As we continue to grow, Tony's track record of delivering results and his passion for serving patients across the globe make him an outstanding addition to Amgen's leadership team," Bradway said.
"It's a privilege to join Amgen, a Company well-known for scientific innovation and developing life-changing therapies for people with serious illnesses," said Hooper. "I am looking forward to bringing my global commercial experience to Amgen as it moves to implement its strategic vision for growth and international expansion."
Related organisations
Related people