AstraZeneca and Novartis set to lose out from US drug prices reforms
A report has suggested that the drug price reforms in the US will affect AstraZeneca and Novartis negatively, but Novo could benefit.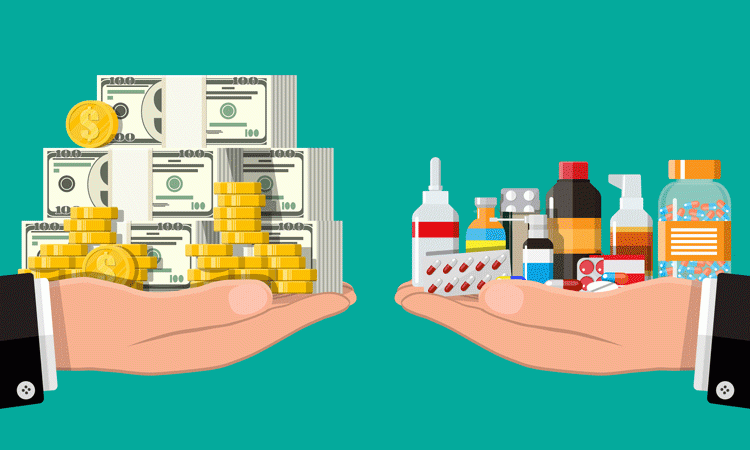 The newest round of proposals to lower the cost of drug prices in the US will restructure the Medicare Part D benefit. A new report has suggested that the impact of these reforms is likely to benefit lower-cost Part D drugs but penalise more expensive therapies. AstraZeneca and Novartis are projected to be the most exposed, but Novo Nordisk could be a potential beneficiary.
Under the proposal in the Prescription Drug Pricing Reduction Act (PDPRA), the Medicare Part D benefit would change, meaning that the 70 percent contribution towards drug costs manufacturers provide would no longer exist. Also, the cap of contribution when the drug costs $8,140 in total will be removed.
Instead, this coverage gap would be eliminated, with the manufacturer covering only 20 percent of the drug cost once patient out-of-pocket costs reach $3,100, equating to drugs costs of $11,000 in total. The new proposal means that beyond prices of $11,000, the manufacturer contribution to drug cost will continue to rise at 20 percent with no cap.
The report, compiled by Equity Research and published by Jefferies Research, has found that under the new proposal, drugs priced under $25,000 will produce a benefit for pharmaceutical companies whilst medicines over this value will be detrimental for manufacturers. Therefore higher-priced drugs will be damaging to pharmaceutical companies.
The researchers also suggest that AstraZeneca and Novartis will be the most exposed EU large-cap Pharma companies as a result of the reforms. AstraZeneca's Tagrisso and Lynparza are 25 to 30 percent reimbursed under Part D. Novartis' Tasigna, Tafinlar and Mekinst are main oncology drugs which will be affected by the changes.
Another finding is that Novo may be a beneficiary of the reforms, due to its wide range of lower-priced diabetes products.