PharmaLab 2019 – In times of changes
For the 7th time, PharmaLab, picks up the latest developments in regulations, quality control and assurance and in laboratory methods and systems.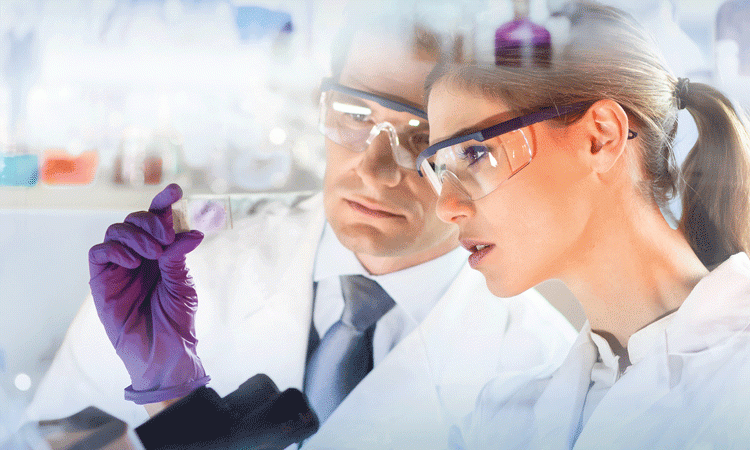 For the 7th time already, PharmaLab, the leading European congress on analytics, bioanalytics and microbiology in the pharmaceutical laboratory, picks up the latest developments in regulations, quality control and assurance and in laboratory methods and systems. Last year, more than 300 experts from 25 countries met there for an experience and information exchange.  This year, more than 70 speakers will report in five parallel conference tracks and in a pre-conference workshop about the latest developments in analytics, bioanalytics and microbiology and about their experiences in laboratory operations. The increasing importance of complex biological drugs, new adopted guidelines, but also political and social changes such as Brexit or the EU initiative to reduce animal testing bring about many changes. Pharmalab deals with these changes – not matter whether regulatory, scientific or technical nature.
Analytics and Bioanalytics:
ICH Guidelines
In the field of analytics, there is a whole range of topics that currently keep experts busy. These are, on the one hand, the changes that have taken place or are pending in the area of Analytical Procedure Development and Validation of Analytical Procedures, i.e. the ICH Guidelines Q14 and Q2(R1), and subsequently the topic of Analytical Procedure Life Cycle Management (APLM).
The current ICH Q2(R1) "Guideline on Validation of Analytical Procedures: Text and Methodology" does not address modern analytical methods (such as Near Infrared (NIR) or Raman spectroscopy). The lack of guidance for these analytical methods can lead to regulatory applications with insufficient validation data for such analytical methods. This is especially the case for methods that depend on multivariate statistical models that are specifically designed for the analysis of peak-shaped data (e.g. NIR or Raman spectroscopy). For these models there is currently no ICH Validation Guideline available. However, NIR and Raman are often used in in-process controls and Real Time Release Testing (RTRT). According to ICH, the revision of ICH Q2(R1) will therefore deal with the validation of modern analytical methods. The revision process will also consider statistical aspects in validation together with possible validation parameters for methods such as NIR, NMR and couplings such as CE-MS, CE-ICP-MS, LC-NMR, GC-MS, LC-MS.
There is currently no ICH Guideline on Analytical Procedure Development. Therefore, applicants often submit analytical validation results alone and rarely present a performance assessment of the method supported by analytical development results. This complicates regulatory assessment – especially when modern analytical methods are used (e.g. RTRT and multivariate methods for process control). Furthermore, the lack of guidelines impede the applicant's ability to present a scientific basis based on modern approaches such as Quality by Design (QbD) for more flexible post-approval analytical method changes.
Following the considerations of the ICH, the new Q14 Analytical Procedure Development Guideline is supposed to harmonize the scientific approaches to analytical method development and to provide the principles related to the description of the analytical development process. It is also supposed to improve the communication between industry and authorities and to enable an efficient, scientific and risk-based approval and post-approval change management process for analytical procedures.
Over the two days of PharmaLab 2019, current developments in this area will be presented and highlighted. Experts from the ECA expert groups and the authorities will present the content of the guidelines and draft guidelines and discuss the consequences for analytical quality control with the participants.
But other guidelines are also currently under discussion or will be updated. Among them are ICH M10: Draft Guideline on bioanalytical method validation published for public comment or the consultation of the MHRA on their plans to apply the principles of analytical quality through design (AQbD) to its pharmacopoeia – including the Analytical Target Profile (ATP).
Cell-based, tissue products and ATMP:
There is hardly any other field in which development is as rapid as in Advanced Therapy Medicinal Products (ATMPs). Everything started at the end of 2017 with the publication of the new GMP for ATMP Guidelines. Subsequently, various documents and drafts for guidelines were published, which currently or in the future will regulate the development and approval of such novel therapies – but are also intended to promote them. Examples would be the "Draft Guidelines on Good Clinical Practice for Advanced Therapy Medicinal Products" or the "Draft Guideline on Safety and Efficacy Follow-up and Risk Management of ATMPs".
This group of modern therapies and products is characterized by a high degree of heterogeneity and complexity of the individual products. In addition, there are often special conditions such as the open manipulation of cells and tissues. These conditions may be necessary for the production of such products on a medical-surgical level, or due to the short shelf life of the end product obtained. This also poses new challenges for the analytical and microbiological testing of such products. New procedures and systems are sometimes unavoidable to obtain meaningful results in the shortest possible time. Rapid testing and analysis is a challenge for products with short shelf lives. So, new methods have to meet requirements such as
Comparability with existing compendial methods
Appropriate sensitivity and robustness
Suitability testing and validation
Low variability
The PharmaLab congress tracks for cells, tissues, cell- and tissue-based products and ATMPs, for Rapid Microbiological Methods as well as the Mycoplasma Workshop will cover entirely or at least partly microbiological and analytical quality requirements, suitable methods and test systems and their application. Representatives from authorities and colleagues from small and industrial manufacturing will explain the current requirements and report on their experiences with inspections and implementations in the company.
Microbiology:
Endotoxins and pyrogens
Moreover, in the field of microbiological control of medicinal products, medical devices and in environmental and personnel monitoring, regulatory and scientific/technical innovations require the attention of companies and experts.
The testing of endotoxins and pyrogens continues to be an "explosive" topic.
In the field of testing bacterial endotoxins, testing with recombinant test systems is available in addition to testing with the classic lysate of horseshoe crabs (LAL). This alternative – which is linked with the European initiatives to reduce tests and trials involving animals – lead to the publication of the European Pharmacopoeia (Ph. Eur.) new chapter – 2.6.32. Test for bacterial endotoxins with recombinant factor C (rFC) for comment. This is not really a new topic in the European Pharmacopoeia. The EP was one of the first pharmacopoeias to refer to rFC – in Chapter 5.1.10 entitled Guidelines for the use of the test for bacterial endotoxins in Supplement 8.8 (2016). It already describes that the recombinant protein can be used as an alternative to Limulus amebocyte lysate. Now, with a chapter of its own, the Ph.Eur. goes one step further. This is also important, because LAL currently depends on a single lysate source, the horseshoe crab family, and in particular on two crabs, Limulus polyphämus and Tachypleus tridentatus, both known to be at risk. The new chapter describes a test, which is based on a recombinant factor C and a fluorimetric endpoint detection method. It is based on a gene sequence of horseshoe crabs. Chapter 2.6.32. initially describes only the fluorimetric method, as the rFC kits currently available on the European market and most available scientific data are based on this method.
In the area of alternative pyrogen testing, the MAT is becoming increasingly important, especially as the approval to carry out the classical rabbit test is only granted to a limited extent today. However, the global acceptance of MAT still leaves much to be desired. This may be due to the diversity of the methods, but also to the lack of more detailed descriptions of cell numbers, volume rations, diluents or vortexing (force and time), as these are all relevant for a successful MAT application.
The two-day PharmaLab track on endotoxin and pyrogen testing will therefore cover current topics such as
International regulatory developments
Feasibility of new and innovative products and processes
Special topics like masking / LER
Testing of critical substances
Application of alternative test methods – MAT or RFC
Experts from all over the world, even from Japan and the Chinese authorities are expected as speakers.
Monitoring and rapid methods
Microbiological rapid methods, as already mentioned above, are also gaining in importance as the relevance of complex biotechnological drugs increases. The safety of such new therapies, products and active substances is of enormous importance. An important topic in the focus of risk assessment and safety assessment is contamination with microorganisms and mycoplasmas as well as their detection, prevention and control. The PharmaLab congress tracks on Microbiological Rapid Methods and the Mycoplasma Workshop provide an opportunity to learn and discuss the latest advances in the field of the latest technological developments as well as practical aspects and concerns in meeting regulatory requirements.
But not only the area of product testing is affected by technological changes. Microbiological environmental monitoring is also currently undergoing change. Systems for real-time or online measurement of air, water or surface microbial counts are increasingly pushing their way into the market. They offer the possibility to react quickly and immediately to deviations and to obtain the necessary information quickly from monitoring even for products with short release times. However, these new systems also bring with them features that currently make implementation even more complex:
Proof of comparability with conventional methods
The improved sensitivity and thus increase of the detectable bacterial counts (conflict with existing limits)
The difficulty of subsequent cultivation for germ determination
The differentiation between living and dead cells
PharmaLab will provide an overview of the current requirements, the available systems and methods and their areas of application in a one-day session. Speakers from industry, laboratory and industry will report on their experiences and the challenges involved in introducing, establishing and validating real-time testing systems.
Exhibition
In addition to the lectures and discussion opportunities, e.g. during the social event on the first evening, PharmaLab also offers an accompanying exhibition at which participants can get an update on the latest products and services in analytics, bioanalytics and microbiology.
PharmaLab 2019
Crowne Plaza Düsseldorf/Neuss
12/13 November 2019
Find the website here. 
Related topics
Related organisations