Ebola clinical trial stopped early due to positive results
An Ebola clinical trial has been stopped early as Regeneron's REGN-EB3 therapy shows superiority to ZMapp in preventing Ebola deaths.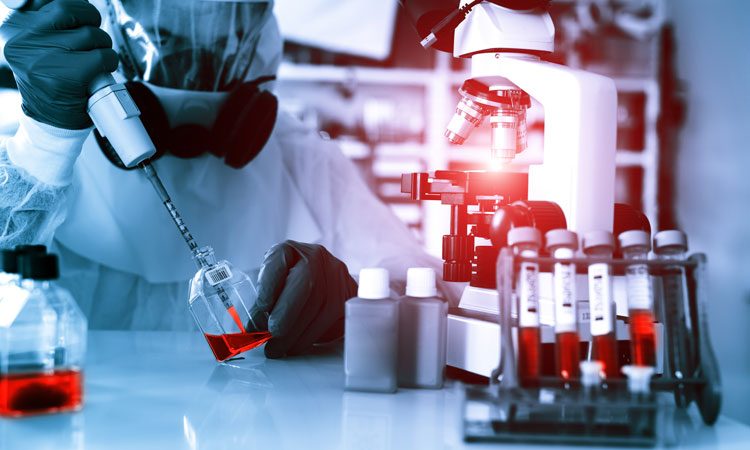 A randomised, controlled trial evaluating four investigational therapies for Ebola virus infection was stopped early because REGN-EB3 was superior to ZMapp in preventing death.
"The Regeneron team worked tirelessly to discover, develop and produce REGN-EB3 in record time utilising our VelocImmune®-based technologies," said Neil Stahl, PhD, Executive Vice President of Research and Development at Regeneron. "We are moved to know our therapy is helping save the lives of people facing this deadly infectious disease. We look forward to reviewing the trial data and are working with governments and other collaborators, including the Biomedical Advanced Research and Development Authority (BARDA), to make REGN-EB3 available for the current outbreak and future use."
ZMapp served as the control arm of the trial because it was considered the standard-of-care based on the previous PREVAIL II clinical trial. The protocol specified that the PALM trial would only be stopped early for a highly statistically significant result. The independent data safety monitoring board decided to stop the trial (which was conducted in the Democratic Republic of Congo (DRC), where the current outbreak is ongoing) after reviewing interim mortality data from 499 patients. 
The trial was first initiated in 2018 with three treatment arms: mAb114, remdesivir and ZMapp. The trial protocol was amended after the World Health Organization (WHO) assessed all preclinical and clinical data on available investigational products, and recommended the addition of REGN-EB3 as a fourth treatment arm.
REGN-EB3 combines three fully-human monoclonal antibodies and has received orphan drug designation from both the US Food and Drug Administration (FDA) and the European Medicines Agency (EMA). It is being developed, tested and manufactured as part of an agreement established in 2015 with BARDA.
REGN-EB3 is currently under clinical development and its safety and efficacy have not been fully evaluated by any regulatory authority.