On-demand webinar: Contamination control strategy essentials
This webinar presents the fundamentals of a contamination control strategy including forms of contamination, as well as cleaning and disinfection.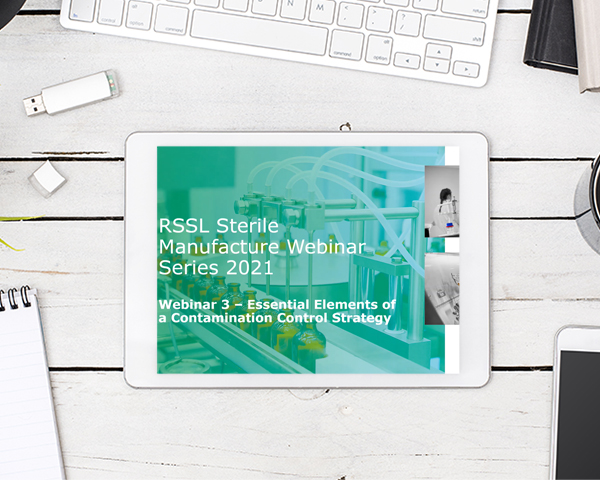 A contamination control strategy is a system that considers all the integral elements of pharmaceutical product manufacturing. This is best achieved using quality risk management principles and supporting risk assessments for contamination control and monitoring (detectability of contamination event). In this webinar "Essential Elements of a Contamination Control Strategy", RSSL presents the fundamentals of such a strategy.
Related topics
Analytical techniques, Biologics, Biopharmaceuticals, Bioprocessing, Biosimilars, Environmental Monitoring, Gene therapy, Good Manufacturing Practice (GMP), Manufacturing, Medical Devices, Microbiology, Outsourcing, Proteomics, QA/QC, Regulation & Legislation, Research & Development (R&D), Stem Cells, Vaccines
Related organisations