Video: Associates of Cape Cod, Inc. PyroSmart NextGen™ launch video
Associates of Cape Cod, Inc. recently launched PyroSmart NextGen™, the first and only commercially available sustainable BET Recombinant Cascade Reagent (rCR). Keep your method, make an impact.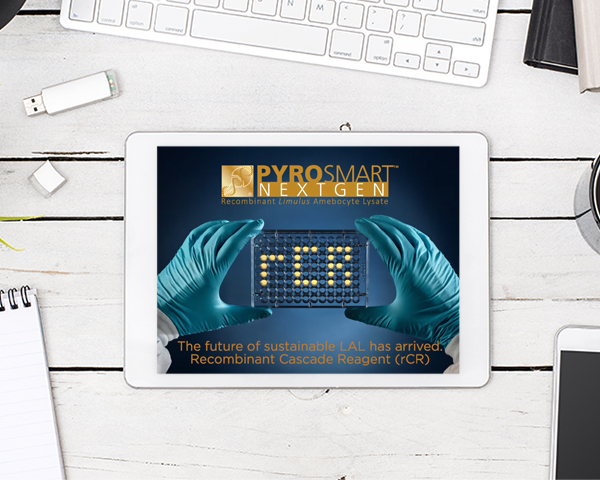 PyroSmart NextGen™ recombinant Cascade Reagent (rCR) marks the introduction of a new sustainable recombinant LAL reagent technology for Bacterial Endotoxin Testing (BET). Utilising the same LAL cascade as traditional LAL reagents, while eliminating the potential for 1,3-β-D-glucans cross reactivity, PyroSmart NextGen™ delivers all of the quality and consistency of results you have come to expect from ACC LAL reagents.