On-demand webinar: Get Merck's winning combination for Air Monitoring in Isolators to stay compliant to ISO 14698
In this webinar, we will introduce you to the microbial environmental monitoring in production isolators. You will learn how to be compliant and ease your workflow.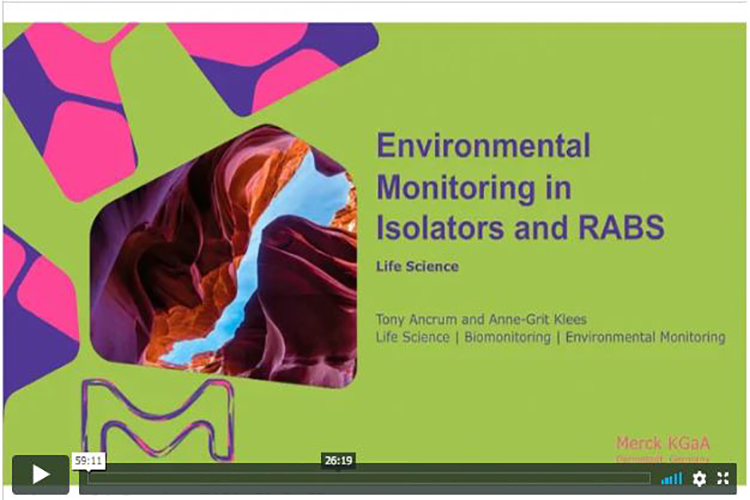 Microbial environmental monitoring in aseptic manufacturing processes in isolators and RAB systems needs specifically designed and validated products. Meet Merck's family of instruments to make you more efficient and compliant. Benefit from our IsoBag™ and MAS 100 MH: this winning combination allows for better and more efficient use of space follows guidelines and regulations, and meets your applications and expectations by being easy to work with your Isolator or production line. Learn how!