Comparing EMA and Health Canada CTA submission for Phase I trials to US FDA IND application

ABOUT THIS WEBINAR
Foreign clinical trial data is accepted under US Food and Drug Administration (FDA) regulations to support New Drug Application (NDA) (including 505 (b)(2)) and Abbreviated NDA (ANDA) submissions.
It is a common assumption that pharma and biotech companies are focused on these regulatory submissions to the US FDA. In fact, US-based contract research organisations often provide what they refer to as their "standard Investigational New Drug (IND)-enabling programme" when initiating discussions with new clients. However, for a variety of reasons, the drug development strategy of many companies is to conduct first-in-human (FIH) clinical studies outside of the US.
To ensure the safety of Phase I healthy trial subjects, the generation and conduct of suitable non-clinical toxicology studies is documented in the international harmonised guidance ICH M3 R2. However, the presentation of this data as a well-argued case, conforming to local regulatory expectations and standards, is key to a successful foreign regulatory authority submission. 
This on-demand webinar provides an overview of a foreign health authority's requirements for gaining approval to conduct an FIH clinical trial by comparing Health Canada and European Medicines Agency (EMA) Clinical Trial Authorisation (CTA) processes to that of the FDA IND submission. The presentation will cover the following:
Highlight similarities and differences
Provide an overview of the receiving divisions
Summarise each regulatory agency's review process, submission process and content
Review timelines for CTA/IND submissions. 
Key learning outcomes:
Understand current considerations for emerging biopharmaceutical companies to ensure timely FIH clinical trials when planning early-phase drug development strategies
Learn how foreign clinical trials can support FDA drug approval
Explore 505(b)(2) NDA submission and how foreign clinical trials support this drug development strategy
Review the differences in the quality and non-clinical data submission requirements to gain approval from EMA, FDA and Health Canada to conduct an FIH trial.
Register
Speakers
Dr Beatrice Setnik, Chief Scientific Officer, Altasciences

Dr Setnik joined Altasciences in August 2019 and has been working in the area of clinical drug development and abuse potential assessment since 2005. She is an Adjunct Professor at the University of Toronto (Department of Pharmacology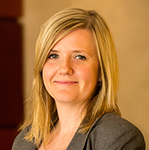 and Toxicology) and earned her doctorate degree from the University of Toronto. In her former role as Vice President of Scientific & Medical Affairs at INC Research/Inventive Health (Early Phase) she was responsible for scientific input on early phase clinical trials and in strategic initiatives in business growth and development. Her other previous roles include Senior Director, Clinical Sciences at King Pharmaceuticals and Pfizer, Inc. Dr Setnik has published numerous research articles in internationally recognised peer-reviewed journals and has presented at over 200 scientific meetings and conferences.
Paul Sidney, Senior Director, Compliance and Regulatory Affairs, Altasciences
Paul joined Altasciences as Senior Director, Compliance and Regulatory Affairs in 2020, with over 35 years' experience in regulatory affairs and compliance. He has held senior management roles, developing and directing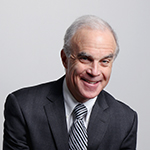 multi-site GLP and GCP regulatory programmes. He began his career with Sandoz Pharmaceuticals in the Medical Affairs Department in a team preparing and submitting NDA submissions to Health Canada. He subsequently joined BioResearch Laboratories (now Charles River Laboratories) managing a team of auditors assuring compliance for regulated non-clinical toxicology studies and clinical research in a Phase I unit. He was the founding president of the CCSQA and has presented on regulatory and compliance topics at society conferences and academic institutions. Paul holds a Bachelor of Science from McGill University.
Related topics
Big Data, Biopharmaceuticals, Clinical Trials, Contract Research Organisations (CROs), Drug Development, Gene therapy, Outsourcing, QA/QC, Regulation & Legislation, Research & Development (R&D), Vaccines
Related organisations