Fit-for-purpose miniature NIR spectroscopy for solid dosage manufacturing

This webinar is now available to watch on-demand
Overview
About this webinar
Near infrared spectrometers have long been the PAT tools of choice for pharmaceutical and industrial scientists seeking to gain physical and chemical information from their samples. More recently, the development of fast and inexpensive miniature NIR instruments has greatly facilitated real-time in-line monitoring of multiple unit operations within a process. NIR can be used as a supervisory tool for multiple critical quality attributes of a drug product. Deviations from the acceptable ranges can be acted on in real-time based upon closed-loop control strategies.
This webinar discusses how miniaturised spectrometers facilitate testing of different control schemes with the goal of enabling real-time feedback control of continuous manufacturing processes.
Speakers
About the speakers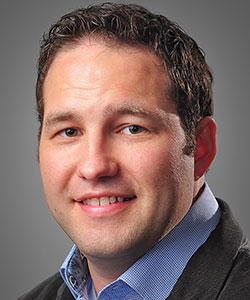 Chris Pederson is the Product Applications Engineer for Viavi's line of MicroNIR spectrometers. Chris has 15 years of experience in applications of Near Infrared, Raman and Infrared in Pharmaceutical, food and beverage, agriculture and mining industries. Chris holds Bachelor's degrees in Chemistry and Biology from Northern State University in Aberdeen SD and a MBA from Regis University in Denver CO.
Chris will present the principle of operation of the linear variable filter-based miniature NIR spectrometers, i.e., the MicroNIR Spectrometers developed by Viavi Solutions. He will also share key performance attributes of these ultra-compact MicroNIR products, and their applications in the pharmaceutical industry.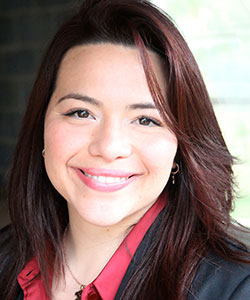 Krizia M. Karry is a Principal PAT Scientist within the Drug Product Center of Excellence of Bristol-Myers Squibb. She recently earned a PhD in Chemical and Biochemical Engineering from Rutgers University. Her dissertation focused on the development and optimization of flexible continuous manufacturing platforms for delivery of poorly-soluble drugs. Krizia has extensive experience in the pharmaceutical industry, having worked as a consultant in the area of PAT and chemometrics. She has presented at numerous conferences including the EAS, IFPAC, Excipient Fest and AAPS, and has won awards for her presentations and advanced multivariate models. Krizia has coauthored several book chapters and scientific articles on process engineering and control, implementation and validation of PAT tools for real-time process monitoring, and novel techniques for drug delivery.
Krizia will present results of the MicroNIR spectrometer and its application for testing various control schemes and enabling real time feedback control of a continuous manufacturing process for tablets.
Supported by
This webinar is supported by Viavi Solutions

Viavi Solutions Optical Security and Performance Products (OSP) develops and delivers high value optical components and solutions that enhance the security, safety, and other performance attributes of government and commercial customers' products. The ultra-compact, cost-effective MicroNIR spectrometer measures wavelengths of 950 – 1650 nm, weighs less than 60 grams, and is USB powered or wireless. Offering the highest performance-to-price ratio in the industry, the ubiquitous MicroNIR integrates all components into a small unit suitable for convenient, portable use in the field as well as on-line or at-line process monitoring and control. The MicroNIR enables real-time, non-destructive evaluations anywhere. Viavi Solutions (NASDAQ: VIAV) innovates and collaborates with customers to build and operate the highest-performing and highest-value networks in the world.
Related organisations
Related people