Thermal analysis is a powerful tool to be used in quality control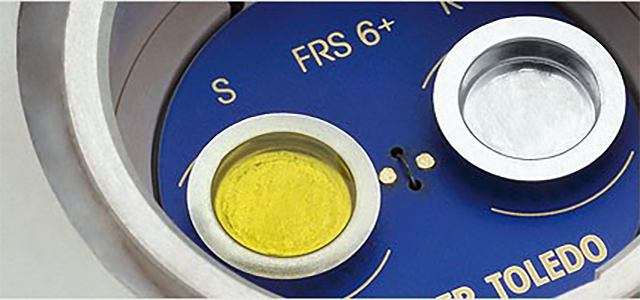 Quality Control by Thermal Analysis

Manufacturers of various industrial products have to respond to the growing demands for product quality and performance. Thermal analysis is being used as a method for monitoring the quality of both materials and manufacturing processes to achieve maximum product quality and productivity. TA techniques provide fast, accurate and reproducible results.
The five main techniques of thermal analysis, DSC, TGA, TMA, DMA and Thermal Values are ideal for characterising such materials.
Keynote speakers
Dr. Melanie Nijman, Senior Applications Specialist, Thermal Analysis

Dr. Melanie Nijman received a Ph.D. in solid state nuclear magnetic resonance from the Institute of Physical Chemistry at the Swiss Federal Institute of Technology in Zürich, Switzerland. She then joined Hi-Tech Scientific in Salisbury, UK, as Technical Sales Engineer. Afterwards she worked for Varian Inc. as Area Sales Manager. In 2006 she joined Mettler-Toledo and worked there as applications specialist for Titration, pH as well as density and refractometers. In her present position she uses, teaches and supports DSC, TGA, TMA and DMA instruments for the Mettler-Toledo Materials Characterisation group and is located at the head office in Switzerland.
Rasika Haldenkar, Senior Applications Specialist, Thermal Analysis

Rasika Haldankar obtained her M.Sc. degree in Bioanalytical Sciences from the University of Mumbai in 2006. After completion of her post-graduation she persuaded her career as material characterisation analyst in the pharmaceutical industry. Since January 2012 she has been working as an application specialist for Thermal Analysis in Mettler-Toledo International Market Support Group based in Mumbai. She is a member of the Indian Thermal Analysis Society.
Supported by METTLER TOLEDO
Mettler Toledo is a global manufacturer and marketer of precision instruments for use in laboratory, industrial and food retailing applications. The Company has strong worldwide leadership positions. A significant majority of our instrument sales are in segments in which we are the global leader. In addition to a broad product offering, we have one of the largest global sales and service organisations among precision instrument companies.
Find out more: www.mt.com
Related topics
Related organisations