Bioprocessing & Bioproduction In-Depth Focus 2019
The articles in this in-depth focus explain how microbial contamination in pharmaceutical facilities can occur and discuss the impacts of temperature fluctuations on protein aggregation.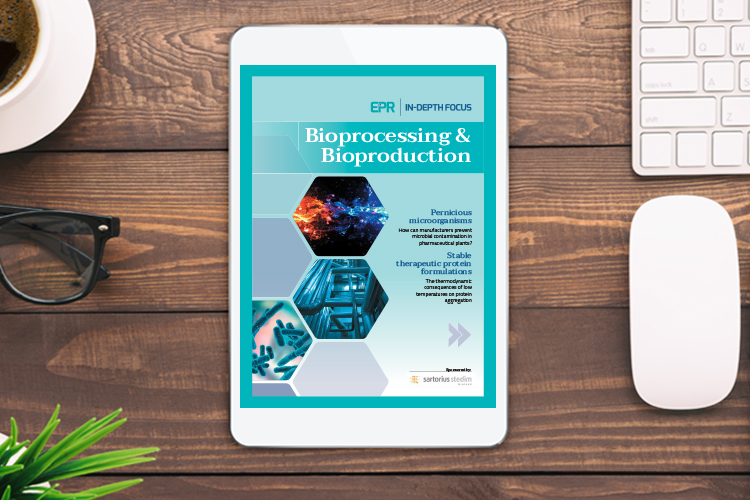 Pharmaceutical manufacturing processes are highly regulated to ensure that the manufactured end products are safe to use. However, even with good manufacturing practice (GMP)-compliant procedures, the final product can still become altered or contaminated. Some pharmaceutical manufacturers can struggle to keep microorganisms away from their facilities, which sometimes goes unnoticed until it is too late. While there are numerous threatening microorganisms, this article focuses on some of the most troublesome, highlighting the hazards they pose and analysing how manufacturers can prevent microbial contamination in pharmaceutical plants.
Developing a stable therapeutic protein formulation requires an intimate knowledge of the protein and its physical and chemical properties. In this article, Bernardo Perez-Ramirez and Robert Simler discuss the thermodynamic consequences that low temperature can have on the aggregation tendencies of a protein.