Formulation, Development & Delivery In-Depth Focus 2019
Included in this in-depth focus are features on recombinant albumin as a versatile stabiliser and how nanobots will evolve as an effective drug delivery technique.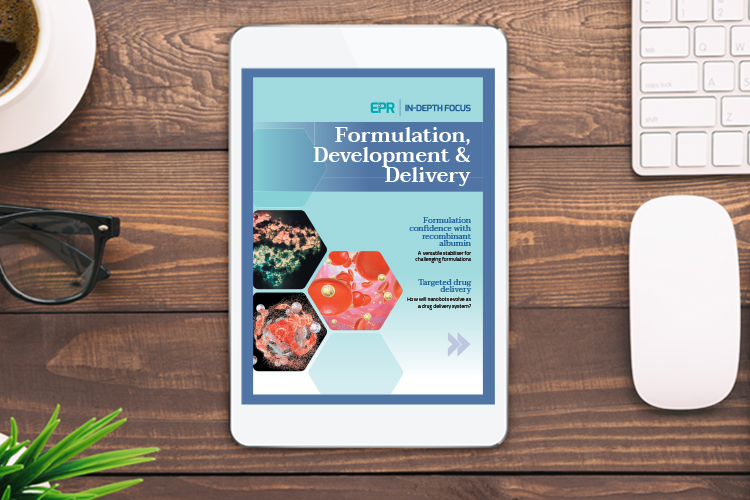 The path to formulation of pharmaceuticals is not always straightforward, especially as products are becoming increasingly complex. Recognising strategies with the greatest advantages and considering all the options available to get the best drugs to market can greatly facilitate drug development and formulation. This article will demonstrate how recombinant albumin provides a cost effective, single solution to several stability issues, and is particularly effective when used in very early development, allowing products to be stabilised quickly in a common formulation and speeding up the lengthy route to market.
Nanobots have the capacity to precisely release drugs in the body for targeted delivery. Victoria Rees investigates several new developments in the nanobot field, to discover recent advances and how nanobot drug delivery systems may continue to evolve.