EU MDR: best practices for bringing enterprise labelling under control
Faced with the looming deadline for compliance of May 2020, many medical device companies still haven't fully grasped the impact of the new EU Medical Device Regulations (MDR) across all their product labelling. The requirements also affect what goes on Information-for-Use (IFU) leaflets and electronic equivalents. Here, Graham Francis offers some practical tips for bringing labelling management into line in the time that is left.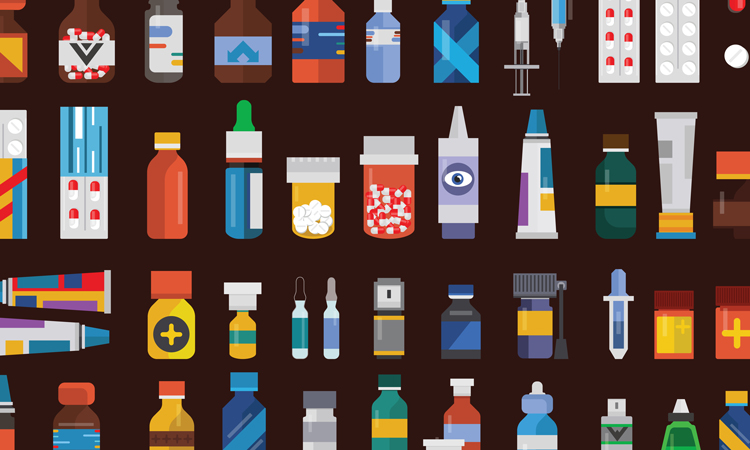 IF ever there was a case to bring enterprise labelling management under control in the medical device industry, it is now. The EU's new Medical Device Regulations (MDR), which will go live in May 2020 with the aim to increase patient safety by making products more readily traceable, have significant implications for labelling in all its forms. Historically, product and package labelling, IFUs and website content have been managed by separate teams across medical device organisations, risking discrepancies in their content that could seriously impact patient health and outcomes. In addition, the inefficiencies resulting from managing content across multiple disconnected systems and processes can delay the launch of new products and entry into new markets. So how can medical device manufacturers use this opportunity to re-engineer their labelling processes to not only meet the MDR deadlines, but to implement a system of publishing IFUs and labelling electronically (known as eIFUs and e-labelling)? The key lies in adopting an approach that provides labelling contributors and stakeholders with the assurance that underlying content across all use cases is completely aligned.
Critical labelling requirements at a glance
The main requirements under EU MDR that affect labelling activity are summarised below:
Product information published on the manufacturer's website must be kept up to date, including labelling content
Unique Device Identification (UDI) data must be uploaded to the EUDAMED database for all devices by 26 May 2020, with the UDI required on materials that fall under the FDA's definition of labelling to follow
IFUs can now be provided in a non-paper format for the first time – manufacturers must indicate by means of a new symbol on the label that the IFUs are published in electronic rather than paper form
Device labelling must be provided electronically via the manufacturer's website as well as in traditional printed form
Details of the organisation's EC representatives' symbol, name and address must be provided on the label
A new symbol must be included on the label identifying the product as a medical device
Additional symbols must be added relating to device reprocessing and safety.
Achieving all of this, without letting costs spiral out of control, requires that device manufacturers:
Achieve coordinated control across all outputs
Minimise the number of unique label templates to streamline and simplify print production processes
Optimise the use of 'label real estate' and achieve consistency across graphical and textual content wherever this appears
Make best use of the opportunity to embrace electronic labelling – to reduce wastage and unnecessary overheads of printing IFUs and booklets in multiple languages.
Scoping the challenge
Both the scale of the challenge and the number of labels affected by the new requirements are easy to underestimate. Many device manufacturers also fail to recognise that this is more than just a label change – ie, that IFUs, booklets and promotional materials, and any existing online materials, will need to be updated too. While operating disparate systems and processes across different teams – for creating, reviewing, approving, printing and publishing – might have worked in the past, the wholesale change, such as that being driven by MDR, will expose serious weaknesses in this approach.
With EU MDR, artwork teams creating the label will need to collaborate more closely with the teams responsible for IFUs and booklets. The change process is a much greater task as it now encompasses multiple forms of packaging and publications that will inevitably be hosted on separate IT systems. Making these changes will often require a scheduled IT project to gain access to the content in order to copy it, mirror it and version it, etc.
The inefficiencies resulting from managing content across multiple disconnected systems and processes can delay the launch of new products and entry into new markets"
The organisation's website, meanwhile, is likely to fall outside the control of those responsible for managing labels and IFUs. For instance, website management may be the responsibility of an external agency whose labelling and artwork teams have no visibility of the origin of published content or where the master copy resides. The overriding issue is that there is no single place to go to get an accurate view of labelling content, wherever it appears; to reveal where labelling artworks are stored, what the latest version is, and so on. Added to this, there will be product-specific variants, country-specific requirements and localised content to keep track of.
Electronic labelling and IFUs as a driver for efficiency
For forward-looking organisations, EU MDR presents a major opportunity to implement a digital labelling strategy. This is being prompted by the encouraged adoption of electronic IFUs under MDR. A global digital labelling strategy makes the transition to e-labelling far smoother and, once content is derived from the same single source, achieving consistency across labels, IFUs and information booklets – however they are published – becomes much simpler.
The more agile medical device companies have already started to publish IFUs and instruction booklets on their websites to reduce the volume of printed materials. Yet all of this requires coordination with approved label content to avoid creating new inefficiencies or points of risk of non-compliance.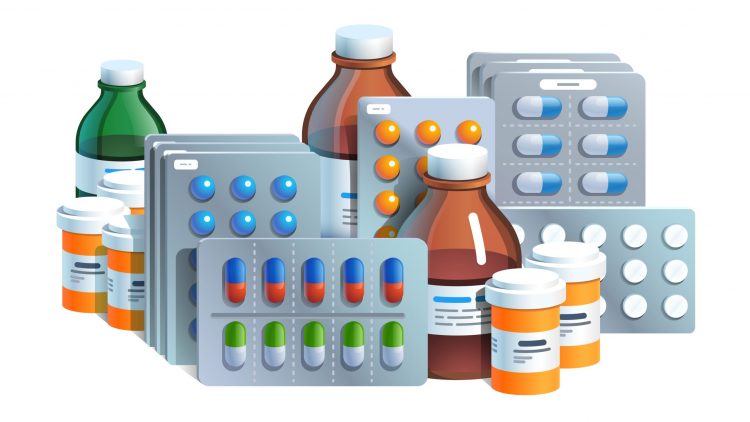 For these reasons, implementing a new factory print solution will not suffice as a strategy for achieving MDR compliance, as it will not cater for the changes needed to IFUs, booklets and web content. Such solutions also lack the single view necessary to ensure that labelling content published electronically aligns with factory and printed materials. Rather, organisations need a means of achieving full transparency across all label assets – from individual symbols and statements to label layouts and templates, IFUs, booklets and other promotional materials – in whatever format these exist.
The process of locating the latest approved versions of each of these files and then importing them into the new solution should not be underestimated. Typically, organisations find that there is double the amount of labels impacted by MDR than first thought, so it takes two or three times longer than anticipated to discover and collate the materials. With full visibility of all assets, the task of updating labels, IFUs and booklets to ensure alignment with the new regulations can begin.
In parallel, a new data governance framework will be needed, such that ownership of all labelling content is clearly defined and brought under control. Such changes will not take place overnight: this will be a gradual transition taking several months. Once completed, the ownership of all materials (including electronic versions) will come under the jurisdiction of the labelling team.
Benefits delivered
Once everything is managed and controlled on a single platform, it becomes far easier to correlate changes across labels, IFUs and booklets to ensure accuracy, alignment and consistency. Where the managing software can export these files as XML content, this will ensure content can be sent directly to the website for publishing without risk of errors.
For forward-looking organisations, EU MDR presents a major opportunity to implement a digital labelling strategy"
Where those responsible for creating labels, IFUs and booklets previously worked in isolation, often duplicating effort, teams can now work in concert. This approach – in contrast to a big-bang project approach – also provides flexibility to allow for gradual, ongoing change. While responsibility for creating and publishing each piece of content may not change immediately, there will always be a single approved source to draw from.
Given that medical device IFUs can be anything from 20 to 150 pages long, the need for automated comparison tools for documents is becoming increasingly important; this is a further consideration as companies look for improved reliability and new efficiencies.
Ultimately, a more structured approach to managing content collation, correct phrasing, addresses and symbols, allowing re-use across multiple resources, will improve healthcare provider relationships and deliver better patient outcomes. It allows for the transition from documents to data, making it much easier to deconstruct and reconstruct labels, IFUs and booklets built on shared and approved content, all of which adds up to a more connected organisation that is far better placed to embrace ongoing market and regulation- driven labelling changes.
About the author
Graham Francis has over 40 years' experience working with sophisticated software products to solve complex business products in heavily- regulated industries. He currently works as the Channel Marketing Manager at Kallik.
Issue
Related organisations