Intellectual property, divestments, fragmentation and the future: M&A in life sciences
Mergers and acquisitions in any market can define the landscape for its players. In this article, Emma Danks of Taylor Wessing reflects on recent M&A activity in the biopharmaceutical industry, highlighting influencing trends and what this might mean for the future.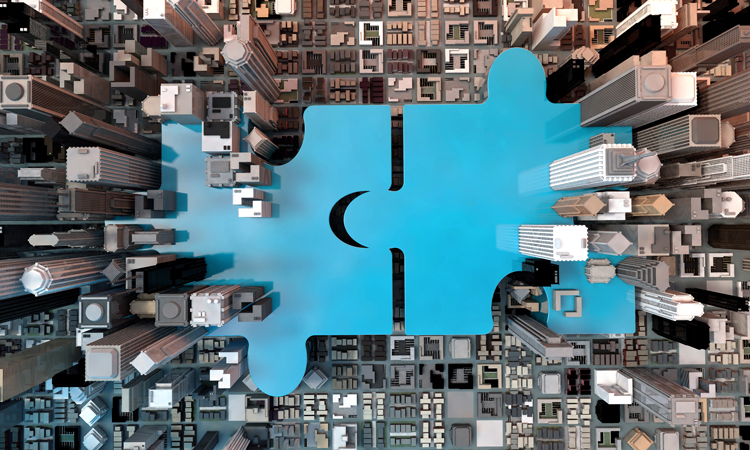 The current state of the M&A market
THE LAST 12 months have demonstrated a strong mergers and acquisitions (M&A) trend, particularly in the US and China. We have also seen the emergence of cross-sector deals, largely a result of acquisitions by tech-backed investors – even giants like Amazon and Google are getting in on the game.
Many of these deals have been driven by the blurring lines between technology and healthcare, with the ongoing entry of consumer-focused digital companies into the life sciences market.
Traditional business models are being challenged, causing businesses to look for new sources of growth in an increasingly patient-centric and digitally-enabled world. Overlaid with this is a focus on restructuring portfolios and divestments, driven by specialisations in a fragmented therapeutic marketplace.
However, in the context of a changing economic landscape and an uncertain political future, the result has been a recent downturn in M&A in recent months. The dreaded 'B word' looms large in the UK, which might account for a lack of higher profile deals in H1 2019. In the US, we are also seeing a rise in protectionist trade policies leading to a slowdown in cross-border M&A. Added to this, we have had five years of unprecedented market liquidity with many startups (especially biotech companies developing curative or genetic therapies) being so well capitalised that they are under no immediate pressure to be acquired.
The IP differentiator
The life sciences sector is underpinned by intellectual property (IP) rights and, in particular, a company's ability, as a result of its intellectual property assets, to prevent others from competing with its products. The enormous investment required to bring a product to market simply would not be worth pursuing if a period of exclusivity (or at least restricted market access) was not available; consequently, to an extent, all deals in the life sciences sector are driven by intellectual property. Much of the acquisition strategy of the life sciences majors has been around targeted acquisitions of companies with intellectual property assets and product pipelines (or, alternatively, portfolios of such assets) that align with their strategic areas of therapeutic focus.
The enormous investment required to bring a product to market simply would not be worth pursuing if a period of exclusivity (or at least restricted market access) was not available"
However, the divergence in M&A strategy between patented products and the generics pharmaceutical sector is marked.
The increased level of M&A activity in the generics pharmaceutical sector is driven by the relative lack of intellectual property rights in the products these companies market. Accordingly, M&A activity arises from a need to create alternative barriers to competition by creating economies of scale and a more comprehensive offering in their chosen area of therapeutic focus.
Portfolio and divestment restructuring
Divestments play a vital part in rebalancing portfolios, as they allow companies to exit de‑prioritised areas so that they can devote more attention to core fields. Recent figures suggest that many life sciences companies plan to divest a substantial part of their businesses. For example, GlaxoSmithKline (GSK) intends to split into two companies within the next two years – one focused on consumer health and one focused on developing and commercialising innovative drugs.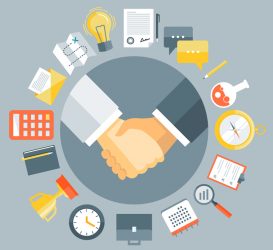 A combination of factors is driving this decision; firstly, the importance of specialisation in a fragmented therapeutic marketplace. Secondly, the classic business model is changing as the medical community and patients demand more cost effective and efficient care that utilises new digital platforms. Studies also show that more focused business models typically out-perform less focused ones.
Such activity can also be part of a wider M&A strategy to complement a rebalanced portfolio. Alternatively, particularly given the M&A activity in the generics pharmaceutical sector, follow-on M&A deals are precipitated by anti-trust necessity following merger activity (eg, post the Allergan generics business acquisition by Teva in 2015). Anti-trust regulators are becoming tougher and imposing more conditions on M&A transactions. Shareholder activism has also risen in prominence over the last few years and investor pressure is often cited as a reason to divest.
Finally, diversified conglomerates with healthcare assets are optimising their portfolios. For instance, Siemens floated a 15 percent stake in its medical imaging and diagnostics division.
The rise of cross-sector deals
The boundaries of healthcare and technology continue to merge. Many life sciences companies are facing significant challenges to their typical business models, particularly as a result of the recent and ongoing entry of consumer-focused digital companies into healthcare. These companies can use their connected devices, data analytics skills and deep consumer relationships to progress further – for example, Apple's newest watch incorporates an electrical heart-rate sensor that can take an ECG using an app, which has FDA approval. Alphabet Inc (part of Google) has continued investing in life sciences companies and Amazon recently acquired Pillpack, Inc. (a pharmacy delivering medications packaged in pre-sorted doses, which holds pharmacy licences in all 50 states in the US).
Institutional interest
Private equity investors have generally been reluctant to invest in the pharmaceutical sector and/or drug development, as it is a costly and lengthy endeavour (which conflicts with their typical hold period of three-to-five years) with a reasonably high level of risk, in contrast to other sectors where private equity typically invests. However, several strong fundraising years mean that the funds now have cash to spend and are considering the pharma space in a new light, as well as the medtech/ healthcare sectors, as viable investment opportunities.
The future
Divestitures and spinouts will continue, and market fragmentation will remain a key driver of deals. Fragmentation is apparent across multiple individual therapeutic areas, especially oncology, which is the largest and fastest growing therapeutic area and continues to be a lynchpin of M&A activity.
Many life sciences companies are facing significant challenges to their typical business models"
M&A activity, as we have traditionally seen it in life sciences and healthcare, is likely to be more moderate as the typical business model continues to be challenged by tech players in the market. This might alter the drivers of success, with big data and analytics capabilities being the critical determining factors in the future, rather than a company's biological and chemical competencies in creating novel drugs and devices.
A tighter focus on a company's core business, especially through purpose-driven divestment, as the cornerstone of any M&A activity, will be something to always keep in mind. Portfolio reviews will also be a strategic priority and one of the best paths to sustained growth. As the life sciences sector becomes ever more patient-centric and the market continues to overlap with technology, it will be those companies able to exploit that convergence that will be the most successful.
About the author
Emma Danks is partner and head of the private equity group at international law firm Taylor Wessing LLP. She has advised UK and international private equity houses and their investee companies on a wide range of leveraged buy-outs and related transactions. Emma is also well-known for her expertise in advising management teams on buy-out transactions.
Issue
Related organisations
AB Sciex, Allergan, Alphabet Inc, Amazon, Apple, GlaxoSmithKline (GSK), Google, Pillpack Inc, Sartorius, Siemens, Teva Pharmaceuticals, US Food and Drug Administration (FDA)