Summarising 2019: a year of firsts for the EMA
The EMA was a proactive force in 2019, granting marketing authorisation for a range of drugs. This article highlights some of the most important advancements made by the agency last year.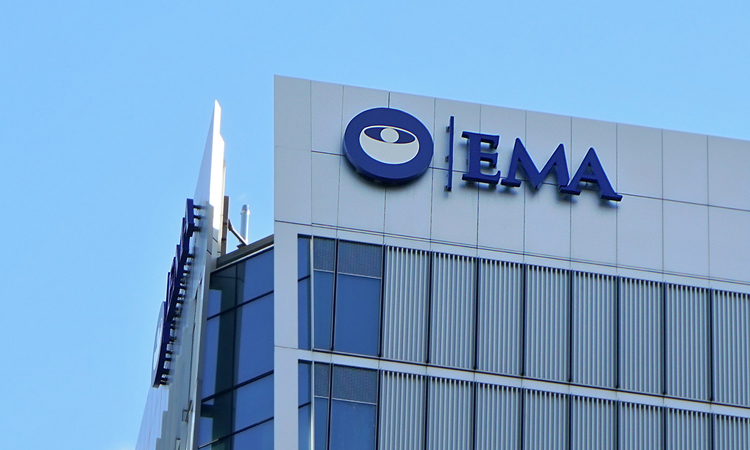 According to the European Medicines Agency's (EMA's) Human medicines: highlights of 2019 report, the regulatory body granted 66 positive opinions for medications last year.
2019 saw the agency move forward in its goal to advance the availability and range of human medicines. Overall, the EMA reports that 30 new active substances were approved, while only four negative opinions were found after regulatory submission.
European Pharmaceutical Review investigates the EMA's decisions over the past year, revealing which therapeutics were awarded approval and why.
New medicines approved by the EMA
Many new medicines were approved by the EMA in 2019, across a wide range of therapeutic areas such as oncology, endocrinology and psychiatry.
The report finds that haematologic and haemostaesologic conditions received the most approvals for treatments; one notable example being that of Doptelet (avatrombopag) in June – one of the new active substances available in 20mg tablets. According to the report, 30 of the 66 medicines granted authorisation last year contained novel active pharmaceutical ingredients (APIs).
Doptelet prevents excessive bleeding in adults with thrombocytopenia due to long-term liver disease. It is intended for use in patients undergoing an invasive procedure, reducing the need for platelet transfusions or other rescue treatments by attaching to the same receptors as the hormone thrombopoietin, which stimulates the production of platelets.1 Other haematologic drugs granted approval in 2019 include Grasutek (pegfilgrastim) and Polivy (polatuzumab vedotin).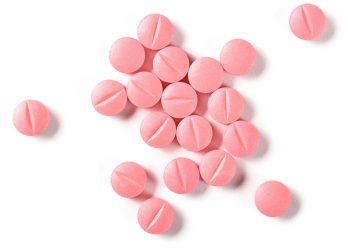 Six approvals were authorised for oncologic diseases, with Libtayo (cemiplimab) and Vizimpro (dacomitinib) gaining endorsement. Pazenir (paclitaxel), a generic drug, was also approved in February for the treatment of metastatic breast cancer and non-small cell lung cancer. This treatment has been available as a cancer medicine since 1993, with studies on the reference medicine Abraxane negating the need for trials on the API. As a 'taxane' cancer drug, Pazenir works by attaching to the protein albumin, inhibiting a stage of cell division in which the cell's internal structure is dismantled to allow division.2
Four cardiovascular treatments were approved by the EMA in 2019, according to the report. These include Ambrisentan Mylan (ambrisentan) and Giapreza (angiotensin II). Ondexxya (alfa) is another drug with a novel API that prevents life-threatening or uncontrolled bleeding in adults taking the anticoagulant medicines apixaban or rivaroxaban. It works as a decoy target for anticoagulants called factor Xa inhibitors.3 The drug was approved for conditional marketing in April 2019, as it addresses a previously unmet need. However, the report highlights that the company producing the drug must still supply information on studies in patients with major bleeding to reliably link antifactory X activity with the ability to stop bleeding and to clarify the risk of thromboembolism.
Overall, the EMA approved a wide range of new medicines – almost half of which contained new API substances – and granted conditional marketing to some to ensure that patients receive all possible care.
New therapeutic developments from the EMA
Last year saw the agency take several new steps in medicine approvals"
According to the EMA, advances in medicine authorisations are "essential to progressing public health." Last year saw the agency take several new steps in medicine approvals, including for Vitravki (larotrectinib) in September.
The report outlines that this medicine is the first 'histology-independent' treatment in the EU for solid tumours with a neurotrophic tyrosine receptor kinase (NTRK) gene fusion. The API in this drug blocks TRK fusion proteins, which are produced by tumours and also encourage cancer cell growth.4
Baqsimi (glucagon) became the first treatment for severe hypoglycaemia in the EU to be administered without an injection in patients with diabetes aged four years and older. Another 'approval first' also listed in the report is Sixmo (buprenorphine), a substitution treatment for opioid dependence, which is implanted into the brain and releases the active substance over six months.
Cannabinoid treatments
The EMA's approval of Epidyolex (cannabinoid) marked the first cannabinoid-based treatment to receive a positive opinion from the agency. The drug is for the treatment of seizures associated with Lennox-Gastaut syndrome and Dravet syndrome.
The medicine is used in addition to clobazam, which is another epilepsy treatment and can be administered to children aged two or older. Thought to target calcium movement in cells, Epidyolex affects the electrical signals of nerve cells, which thus reduces seizures. It may also act on adenosine, a chemical messenger in the brain that plays a role in suppressing seizures.5 
Vaccine formulation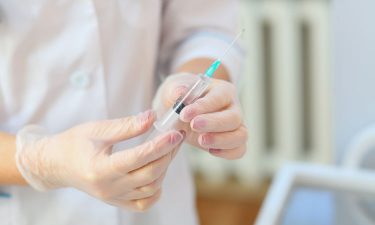 However, only one vaccine, Ervebo (rVSV∆G-ZEBOV-GP, live), was given marketing approval last year in November. The report highlights that this is the first vaccine for active immunisation of individuals aged 18 years and older at risk of infection from the Ebola virus. In October, the EMA's human medicines committee (CHMP) recommended granting Ervebo conditional marketing authorisation following an accelerated assessment.
According to the EMA, the organisation is "working together with regulatory authorities around the world to support the World Health Organization (WHO) and to advise on possible pathways for the development, evaluation and approval of medicines and vaccines to fight Ebola."
EMA negative opinions
However, not all medicines the EMA considered were given approval, as they failed to demonstrate more benefits than risks. Four drugs including Cabazitaxel Teva (cabazitaxel), Doxolipad (doxorubicin) and Hopveus (sodium oxybate) were rejected for this reason.
Vanflyta (quizartinib), the fourth drug refused marketing authorisation, was intended for the treatment of adults with acute myeloid leukaemia (AML). The decision to reject the drug was made despite its classification as an 'orphan medicine' in 2009. Although the results from its main study indicated a marginal improvement in overall survival for patients, there were "important limitations" that meant its effectiveness could not be proven.6
Safety Advice
It was not only new medicines that the EMA was concerned with last year. According to the report, the agency and EU member states continuously assess drugs once they have been approved to ensure that they remain safe for patients.
…the agency and EU member states continuously assess drugs once they have been approved"
Unfortunately, new safety warnings about approved medications were issued from the regulatory body, including a recommendation from the EMA to revoke marketing authorisation for fenspiride. This was after a review confirmed that this API can cause heart rhythm problems. Other research found that Lemtrada (alemtuzumab) could cause rare but serious side effects, including death, forcing the EMA to recommend its restricted use.
Summary
In 2019, the EMA granted a wide range of medicines approval, helping many patients across the EU. Several firsts were seen, including the authorisation of a histology-independent treatment and a cannabinoid-based drug.
As the regulatory body enters 2020, it will "continuously monitor its quality and benefit-risk balance," of approved drugs to ensure that patients remain safe, while improving treatment options even further with more new approvals.
References
Report: [Internet]. Ema.europa.eu. 2020 [cited 17 January 2020]. Available from: https://www.ema.europa.eu/en/documents/report/human-medicines-highlights-2019_en.pdf