Industry insight – IDBS: Integrated framework
European Pharmaceutical Review caught up with Mr Neil Kipling, founder and CEO of software giants IDBS, to discuss future prospects and products in advanced solutions software, to serve the ever demanding life sciences industry…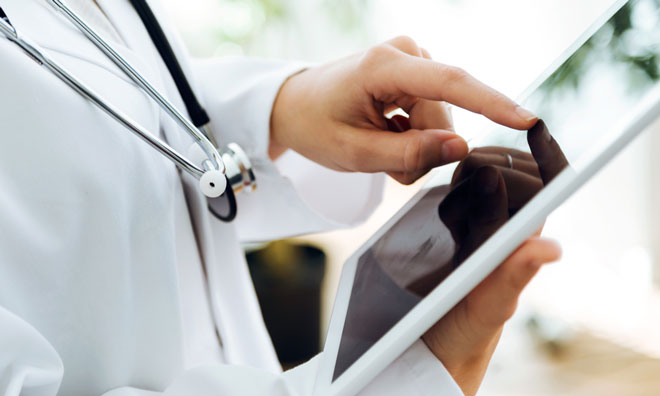 I understand that IDBS are currently launching upgraded versions of several of your product lines. What changes have you introduced to your product offerings?
Our focus is to support currently neglected niche areas of DMPK and Safety Science & Pharmacology, where no real flexible tools have existed to deal with complex data types generated. We are constantly adapting to meet the needs of industries on the fringe of traditional pharmaceuticals. Similar requirements for IP Protection, compliance issues and 'Excel Hell' means workflows mirror those in pharmaceuticals that we are used to supporting.
Another is, ActivityBase, IDBS' flagship product. Since its inception it has become the industry standard for screening solutions and is employed by over 75% of the world's leading biotechnology and pharmaceutical companies. However, traditional screening tools like ActivityBase, whilst they do one job superbly, are no longer enough for research organisations to stay ahead of the competition. Products such as the modernised ActivityMart, drive the decision making processes by providing rapid and intuitive access to complex research data.
With regard to data integration, from ActivityBase and BioBook databases, ActivityMart simplifies the searching of results data, by presenting it in an intuitive business context.
This solution consolidates the high value summary test data stored in various LIMS, ActivityBase and BioBook databases, retaining rich contextual data which is easily searched and utilised. ActivityMart provides a rapid querying tool and is vital when searching high volumes of data.
We are currently doing a lot of ongoing work to improve the integration capabilities of our solutions and our aim for 2008 is to continue to deliver revolutionary products and services to the marketplace. Research organisations need an adequate means of managing their data, to meet increasing regulatory requirements.
In what ways are these new products designed to meet the needs of the pharmaceutical researcher?
Our products now generate greater amounts of data, and can now also capture the context of this data also. This leads to better informed decision making, which is based on a quality knowledge store.
Integration capabilities means the real flow of data is made into something that is 'fit for purpose' to meet the needs of a research organisation, rather than individual point solutions which are 'glued together'.
With regard to late stage and pre-clinical research and development, we are more than aware of the problems they are facing, for example scientists have files scattered around on different disks and networks, leaving study reports very difficult to create. They have to contend with heavy duty statistics, create complicated reports and compliance is incredibly difficult to achieve using Excel. Finally, they have no IP defensibility and all experiments need to be recorded with proof.
With all this in mind we created BioBook, a data management framework for experimental data, to capture diverse data from instruments, analyse data, manage diverse data types (chemical structures, charts, raw data, images and documents), make decisions on data and track all above in a compliant and searchable manner. This provides structure to unstructured data, along with a flexible working security model. according to Pfizer, the BioBook benefits the customer, by improving productivity and efficiency by one day a week.
It makes data accessible, sharable, reduces animal testing by providing an accessible knowledge base, protects IP defensibility and allows a variety of different data types to be organised together.
Data is the most valuable asset of a drug company. It helps them find new chemical entities and new uses for existing compounds. More importantly, it allows a person to understand how drugs work and consequently inspires the discovery of new drugs.
How do you see the future of the software systems market evolving over the coming years within drug discovery?
We are aware of the current problems the industry faces with regard to getting drugs to market. The FDAs stringent regulations has put increasing pressure on life science organisations to invest more time and money into research & development. Fulfilling these regulatory guidelines can create a massive explosion of data, all of which has to be captured, managed and analysed.
Without an adequate means of data management, companies face inefficient and time-consuming processes in order to record, use, share and report data, therefore increasing the effort of advancing a drug into clinical trials. Ultimately this leads to significantly increased costs for the research organisation in question.
There is no way to skip any stage of the development lifecycle without risking serious repercussions. Research must be thorough and information should be easily accessible, retaining all associated contextual information to make it useful. Above all, companies need to ensure that intellectual property (IP) is protected and patent proof.
Informatics providers have a responsibility to keep improving their systems, to keep up with the data explosion. Any system needs to be robust and able to cope with the sheer volume of data, let alone the multitude of tests and diverse data generated in any research laboratory.
Business will stall to a halt with fragmented data stores; the only way to extract value from the data is to have it accessible and traceable.
What other sectors of pharmaceutical development or manufacturing do you believe would benefit from implementation of software solutions? How would they benefit from these types of solutions?
With three out of ten approved drugs not recouping their R & D expenditure1, reducing costs while simultaneously improving process efficiency is a major concern for the biopharmaceutical industry today. Accelerating the time to the market for a drug is crucial, in order to maintain a competitive advantage and raise revenue potential.
Biopharmaceutical organisations also face the challenge of implementing the FDAs current good manufacturing practice (CGMP) for the 21st century initiative. CGMP encourages the adoption of Quality by Design, a best practice approach that integrates quality and risk management into the development and clinical manufacturing process. By assuring the quality of data used to characterise processes, organisations can reduce regulatory scrutiny from the FDA, improve compliance and adopt a more positive corporate image.
Information and knowledge management is often overlooked as a contributory factor in the challenges of moving a biological drug through the development lifecycle.
Data management represents a significant opportunity to improve efficiency. However, the complex nature of development and clinical manufacturing presents some unique challenges. The IDBS biopharmaceutical data management solution is flexible enough to meet the requirements of all groups within the drug process development and clinical manufacturing lifecycle.
By improving efficiency, communication, compliance and knowledge management, the solution provides data integration, capture, analysis and reporting for process development, along with clinical manufacturing operations in one compliant portal.
Reference
Pharmaceutical Research and Manufacturers Association (PhRMA)
Mr Neil Kipling
CEO, IDBS
Neil Kipling founded IDBS in 1989 and since developed what was a small niche data management consultancy into a leading provider of integrated software solutions for the life sciences industry. Neil earned his B.Sc. in Microbiology at Leeds University. After graduating in 1984, his career began at Lloyds of London, where he worked as a Business Systems Analyst. Prior to founding IDBS he worked as a technology consultant, primarily within financial institutions in London.