The biggest pharma merger and acquisition deals of 2019
The pharmaceutical industry saw some notable mergers and acquisitions in 2019; this article lists the top 10 by transaction size.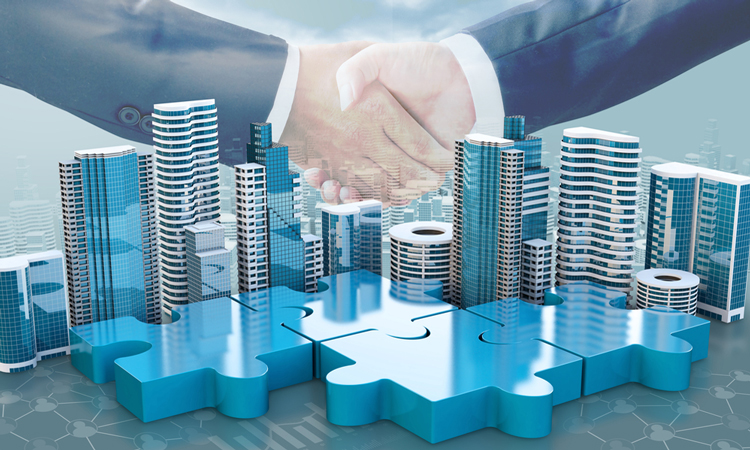 In 2019, several large mergers and acquisitions (M&As) between pharmaceutical companies broke the billion-dollar mark. Engaging in transactions to broaden their pipelines and improve their profit-making capabilities, pharma businesses invested heavily in each other. This article lists the 10 biggest deals in terms of transaction size that were announced or completed last year.
1. Bristol-Myers Squibb (BMS)/Celgene – $74 billion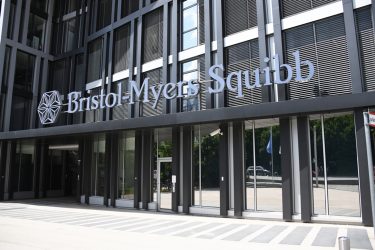 BMS successfully acquired Celgene in November of last year, after it gained regulatory approval from all government authorities required.
Initially announced in January 2019, the agreement took 11 months until Celgene became a wholly owned subsidiary of BMS. The deal has widened the company's pipelines in oncology, haematology, immunology and cardiovascular disease.
Commenting on the acquisition, Dr Giovanni Caforio, Chairman and Chief Executive Officer (CEO) of BMS, said: "This is an exciting day for BMS as we bring together the leading science, innovative medicines and incredible talent of BMS and Celgene to create a leading biopharma company."
Since January 2019, several advancements to deliver on the key value drivers for the merger were undertaken, including progress relating to the patent estate for Revlimid.1
2. AbbVie/Allergan – $63 billion
In October 2019, Allergan shareholders voted to approve its acquisition by AbbVie, with over 99 percent of the votes in favour of the decision.
Announced in June, the M&A deal aims to produce new growth platforms and expand the revenue base for both companies.
"In addition to delivering value for shareholders, this combination will create a leading biopharmaceutical company with a diversified portfolio and enhanced opportunity to invest in and deliver innovation for the patients we serve," said Brent Saunders, Chairman and CEO of Allergan.
The transaction is expected to close in early 2020, subject to customary closing conditions and regulatory approvals.2
3. Takeda Pharmaceutical Company (Takeda)/Shire – $58.6 billion
In January of last year, Takeda announced that it completed its M&A of Shire to expand its global biopharmaceutical capabilities headquartered in Japan.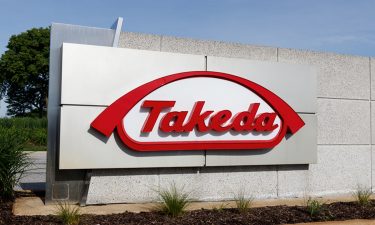 According to Takeda, its R&D efforts are focused on oncology, gastroenterology, neuroscience and rare diseases, with investment into plasma-derived therapies and vaccines.
At the time, Christophe Weber, President and CEO of Takeda, said: "We are pleased to have completed the acquisition several months earlier than expected, which was enabled through the hard work of our respective organisations and the smooth receipt of regulatory clearances.
"This marks a significant moment in Takeda's history and is an exciting step forward as we accelerate our transformation journey to deliver highly-innovative medicines."3
4. Danaher Corporation/General Electric (GE) Biopharma – $21.4 billion
The agreement between Danaher and GE Biopharma was announced in February of last year to expand Danaher's opportunities in the bioprocessing sector.
The M&A deal will add GE Biopharma's instruments, consumables and software products to Danaher's inventory in order to support its biopharmaceutical drug development.
Danaher's President and CEO, Thomas Joyce, said: "GE Biopharma is renowned for providing best-in-class bioprocessing technologies and solutions." He added that the acquisition would bring a "highly innovative, industry-leading product suite to our life sciences portfolio, providing an excellent complement to our current biologics workflow solutions."4
5. Amgen/Rights to Otezla® – $13.4 billion
In August 2019, Amgen announced that it had entered into an agreement with Celgene to acquire the rights to Otezla (apremilast), the only oral, non-biologic treatment for psoriasis and psoriatic arthritis.
Amgen cited that the rights would accelerate the company's short- and long-term revenue growth, especially due to its iexclusivity until at least 2028 in the US, as well as worldwide rights.
"Otezla represents an exciting opportunity to strengthen Amgen's presence in inflammation and continue Amgen's geographic expansion," said Robert Bradway, Chairman and CEO at the company. "We are excited about the opportunity that Otezla represents for Amgen, for our shareholders and for patients worldwide."5
6. Mylan/Upjohn (a division of Pfizer) – $12 billion
Mylan and Pfizer agreed to combine the former company with the latter's subsidiary Upjohn in July of last year after a unanimous vote from the Board of Directors.
According to the companies, the transaction would accelerate the businesses' ability to serve patient needs as well as bring Mylan's portfolio into an alliance with Upjohn's position in markets such as China.
The companies announced that they would be based in the US, but also operate global centres in China and India.
Robert Coury, Mylan Chairman, said: "The new company, which combines the unique assets of Mylan with the iconic brands of Pfizer's Upjohn business, will not only accelerate our mission to serve the world's changing health needs, but also further unlock the true value of our platform while delivering attractive returns to shareholders for many years to come."6
7. Pfizer/Array Biopharma – $11.4 billion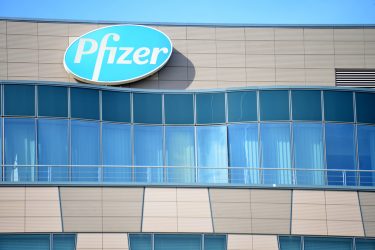 The definitive merger between Pfizer and Array BioPharma was announced in June 2019 following the approval of the Board of Directors at both companies.
Array's broad pipeline of targeted cancer medicines in development and its portfolio of potentially best- and first-in-class medicines are expected to expand Pfizer's future revenue significantly.
"The acquisition of Array strengthens our innovative biopharmaceutical business, is expected to enhance its long-term growth trajectory and sets the stage to create a potentially industry-leading franchise for colorectal cancer alongside Pfizer's existing expertise in breast and prostate cancers," said Albert Bourla, CEO of Pfizer.7
8. Novartis/The Medicines Company – $9.7 billion
In November 2019, Novartis announced that it had entered into an agreement and plan of merger with The Medicines Company.
According to Novartis, inclisiran, developed by The Medicines Company, represents a near-term product launch opportunity and is expected to contribute highly to revenues from 2021.
Novartis CEO, Vas Narasimhan, said: "We are excited about entering into an agreement to acquire The Medicines Company as inclisiran is a potentially transformational medicine that reimagines the treatment of atherosclerotic heart disease and familial hypercholesterolaemia… The prospect of bringing inclisiran to patients also fits with our overall strategy to transform Novartis into a focused medicines company."
The M&A transaction is expected to close in the first quarter of 2020, subject to closing conditions.8
9. Eli Lilly and Company/Loxo Oncology – $8 billion
Eli Lilly and Loxo Oncology entered a definitive agreement for Lilly to acquire Loxo in July 2019, in order to broaden the first company's cancer treatment options.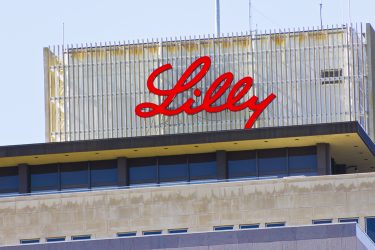 "Loxo Oncology's portfolio of RET, BTK and TRK inhibitors targeted specifically to patients with mutations or fusions in these genes, in combination with advanced diagnostics that allow us to know exactly which patients may benefit, creates new opportunities to improve the lives of people with advanced cancer," said Dr Daniel Skovronsky, Chief Scientific Officer (CSO) and President of Lilly Research Laboratories.
According to Lilly, the M&A will be the largest in a series of transactions it has completed to broaden its cancer treatment efforts.9
10. GlaxoSmithKline (GSK)/Tesaro – $5.1 billion
In January of last year, GSK successfully completed its acquisition of Tesaro, an oncology-focused company through its wholly owned subsidiary Adriatic Acquisition Corporation.
The agreement transferred Zejula (niraparib), an oral poly ADP ribose polymerase (PARP) inhibitor, currently approved for use in ovarian cancer, to GSK's pipeline.
Dr Hal Barron, CSO and President, R&D, GSK, said: "The acquisition of Tesaro, which we have completed today, significantly strengthens our oncology pipeline and brings new scientific capabilities and expertise that will increase the pace and scale at which we can help patients living with cancer."10
References