Life science M&A activity reached $357bn in 2019, report finds
According to new research, M&As within the life science industry reached a high last year and is expected to continue its growth in 2020.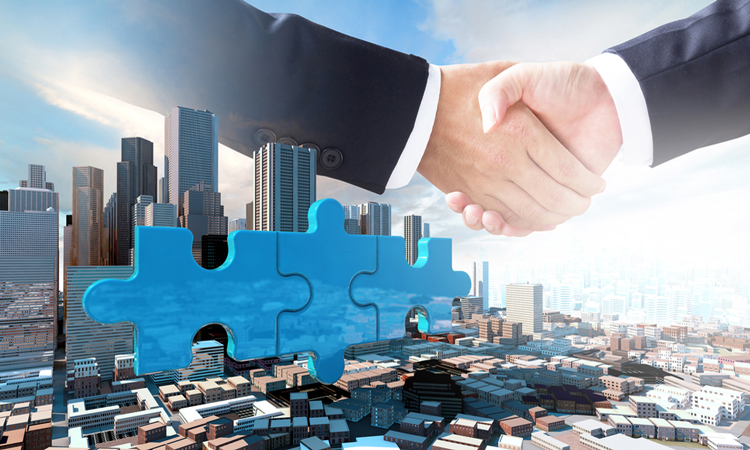 New findings have shown that life science mergers and acquisitions (M&A) activity was driven by pharmaceutical buyers with an unprecedented total of $357 billion in 2019, as of 30 November. The research also indicates that M&A activity will be strong in 2020.
…the forces driving 2019 M&A activity will continue to make deals in 2020″
The 2019 figure breaks the previous record from 2014, according to a report from EY, which conducted the research.  
Further findings showed that medical technology and biotechnology companies did not commit to as much M&A activity as big pharma, highlighting that M&As were not spread evenly across the life sciences sector.  
The report also shows that acute growth gaps (the difference between a company's revenue growth and the overall industry's sales expansion) and a volatile market created significant opportunities in 2019. This included four megamergers worth a combined total of $231 billion.
The researchers predict that the forces driving 2019 M&A activity will continue to make deals in 2020, as companies optimise portfolios and deepen therapy area focus, seek to increase near-term revenue and use novel deal structures to access innovation.
Other expectations listed by the report for the year ahead which are likely to drive M&A activity include:
Medtech and big biotech companies should be more active dealmakers if valuations of targets moderate and as growth gaps become more acute
Market volatility and the need for focus will create more opportunities for deals. Big pharma companies will continue to exit deprioritised therapy areas to focus on not just specific therapy areas but a particular business model.
Beyond M&A, prioritising alliances or product acquisitions will continue to create sustainable growth in a 'try-before-you-buy' strategy
The cell and gene therapy space will continue to be a top area of investment as scientific advances continue to showcase the promise of personalised therapies and there are more opportunities to build the large-scale manufacturing and supply chain expertise required to scale their delivery. M&A activity in that space shows an 880 percent increase in deal totals between 2014-2015 and 2018-2019, suggesting continued interest in 2020.
Peter Behner, EY Global Health Sciences and Wellness Transactions Leader, says: "Market volatility and the desire to deepen therapeutic focus will continue to be deal catalysts in 2020. 2019 has been a 'mega' year driven by pharma buyers. In 2020, firepower remains plentiful and we expect to see more activity in medtech and big biotech, with megamergers coming from companies with acute growth gaps.
"Opportunities will also arise in the cell and gene therapy and immuno-oncology areas as valuations for start-ups continue to moderate and as small- and mid-cap biotechs keep trading below averages, becoming interesting targets for big pharma companies."
Related organisations
Related people