Formulation, Development & Delivery In-Depth Focus 2020
Included in this in-depth focus is an analysis of the benefits of using polyelectrolyte multilayers as therapeutic agent carriers and a comparison of various methods to characterise the flowability of powder blends.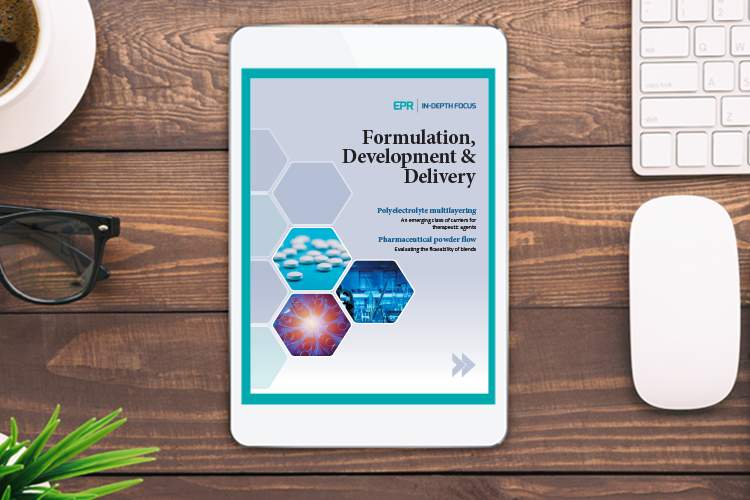 Polyelectrolyte multilayers (PEMs) are promising drug carriers with potential applications in the delivery of poorly soluble drugs. In this article, Sumayah Abdul-Jabbar and Paul Royall discuss the approaches for PEM construction and drug release and detail several applications of multilayered particles in therapeutics.
Glidants and lubricants are important additives in the production of solid dosage formulations. This article compares the results of various methods to characterise the flowability of blends, demonstrating the importance of considering the impacts that glidants may have, not only on the flowability of blends, but the physical attributes of the final tablet.