Challenges in today's pharmaceutical formulation
Dr Finn Bauer discusses how Merck KGaA and its SAFC® portfolio brand is addressing drug formulator challenges.
What are current trends in the pharmaceutical industry and where do you see today's most pressing challenges?
The requirements for drug formulations have increased significantly in recent decades, while at the same time the market situation has grown increasingly challenging. New chemical entities (NCEs) in the pipeline are facing solubility challenges, with about 80 percent of pipeline NCEs reported as having poor solubility. Since formulation solubility is a critical prerequisite for good bioavailability and therapeutic efficacy, finding ways to improve solubility without changing the chemical nature of the NCE has never been more important.
In addition, the current industry trends towards regionalisation and personalisation of treatment approaches necessitate faster, more efficient and increasingly flexible solutions. As a result, continuous pharmaceutical manufacturing is currently a prominent field of development, driving the need for tighter process controls and more thorough process and product understanding. Looking forward, additive manufacturing technologies such as 3D pill printing have the potential to substantially change established processes by allowing for decentralised manufacturing.
Where and how is Merck KGaA helping to address these opportunities?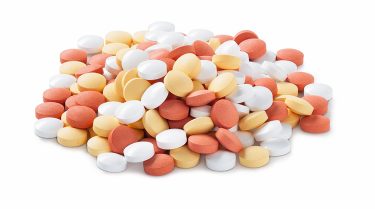 There is no one-size-fits-all approach that can be applied to all active pharmaceutical ingredients (APIs) and formulations; the best solution depends on the API characteristics and the intended formulation type and performance. Therefore, having access to a wide range of suitable excipients is a prerequisite for a successful formulation approach.
At Merck, we provide our customers with a broad portfolio of pharmaceutical excipients, spanning a wide range of formulation technologies. One example of functional excipients is a new, thermostable polymer for hot-melt extrusion processes that combines stabilisation of the solid amorphous form in the tablet and inhibition of drug precipitation in dissolution. A second example is a silica‑based drug carrier that features a functionalised particle structure that allows for API adsorption onto its surface and pores, stabilising the drug in a soluble amorphous form. In cases where tailored approaches are needed, we can also provide custom manufacturing.
Which additional services are you offering to your customers?
We know that speed of development and access to a wide variety of technologies are critical aspects impacting time to market and that potential bottlenecks include availability of the right level of expertise and access to specialised equipment. To accelerate time to market, we offer application services that help customers evaluate different technologies and find the best fit for their needs. In addition, our experts share their knowledge in hands-on lab training sessions and seminars with the aim to empower formulators to develop the right formulation to overcome specific challenges.
In addition to formulation development and manufacturing challenges, regulatory requirements and risk management are critically important and impact time to market. How do you support your customers in these matters?
With the industry facing increasing regulatory requirements, we know that supplier transparency and high quality, detailed product documentation is needed. To ease and speed our customers' path through the regulatory maze and help them meet the latest regulatory requirements for risk assessment and process qualification, we established the Emprove® Program. All Emprove® excipients are supported by three different types of dossiers, covering Qualification, Risk Assessment and Process Optimization, all of which are accessible 24/7 via our online Emprove® Suite.
For further information, visit here. 

Dr Finn Bauer is Director of Solid Formulations SAFC R&D at Merck KGaA and was involved in the recent launch of two PVA‑based excipients for sustained release direct compression tablets and solubility enhancement through hot melt extrusion. He is a biochemist by education and holds a Doctoral degree from the University of Bayreuth, Germany. In addition, Finn holds a Master of Business Administration from Ashridge Executive Education, Hult International Business School, UK. With broad experience in managing product and application development projects, Finn has guided many programmes in his 14-year career with Merck Life Sciences. During this time, Finn held positions from Quality Control and Site Management to R&D across various countries. Most recently, Finn has also assumed responsibility for Merck's Global Actives & Formulations Application Labs network in Europe, India and China.