Trends in the CDMO industry for 2020
Over the past decade, the pharmaceutical industry has witnessed rapid growth in outsourcing services, driven by various factors including the growth of small molecules, increasing API complexities and the need to optimise costs. Here, Peter DeYoung shares his thoughts on the key trends he expects to see in the contract development and manufacturing organisation (CDMO) industry in the coming decade.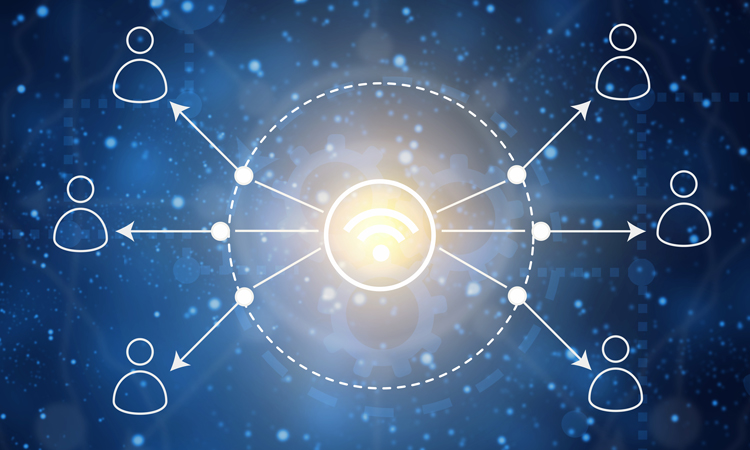 LARGE PHARMACEUTICAL companies are striving to de-risk R&D efforts and increase the speed to market of their life-changing drugs, while simultaneously reducing their development and manufacturing costs. A growing number of specialty and biotech firms rely on service providers to avoid the high fixed costs of in-house development, manufacturing capabilities and expertise required to drive their molecules through clinical development. Increasing complexity in the development of new molecular entities (NMEs) has created a need for niche capabilities and competencies that pharmaceutical companies prefer to access externally rather than incorporate in-house. With new drug approvals on the rise – the US Food and Drug Administration (FDA) approved 48 NMEs in 2019, signalling a robust clinical development pipeline – external collaborations provide the bandwidth needed to drive these approvals to a successful launch.
Despite ongoing consolidation, the CDMO market remains fragmented, with only a small number of companies achieving global reach and scale. The market is highly competitive and, hence, differentiation plays a key role. At present, the one‑stop-shop model as an integrated provider of active pharmaceutical ingredients (APIs) and formulations has been a key differentiator among major CDMOs. Here, we present a few trends that are likely to drive the CDMO industry in the coming decade.
Innovation, research and development
Although the total number of drug approvals is increasing, returns from R&D for large pharmaceutical companies appear to be declining. For example, emerging biopharma companies with one or two drugs in the pipeline account for 18.3 percent of the drugs in active development, while the share in the pipeline for the top 10 pharma companies has declined from 13 percent in 2011 to 6.45 percent in early 2019.1 As R&D has shifted to emerging biopharma, there has been an increase in virtual companies that outsource clinical development to de-risk R&D efforts. In addition, regardless of the size of the company, pharma R&D pipelines remain dynamic. In order to succeed in a rapidly changing environment, many R&D organisations require development and manufacturing capabilities to be agile and flexible. However, high internal fixed cost bases associated with internal capabilities limit their ability to scale up and down based on the size and nature of their pipeline and its ever-changing requirements. CDMOs provide this flexibility and agility to the pharmaceutical industry; companies spend a massive share of their capital and profits on R&D to create better drugs at reasonable costs and so strategic use of external CDMO partners grants companies a substantial advantage over their competitors. As companies start engaging CDMOs early in the R&D process, they are involved in developing intellectual property (IP), filing patents for customers and helping customers to protect their IP. Therefore, companies need to ensure that CDMOs respect customers' IPs; this should be a key criterion in the selection of CDMOs.
The growth of small molecules
Small molecules continue to dominate FDA approvals – almost 70 percent of NMEs approved over the last five years were small molecules"
Today, small molecule drugs account for a major share of pharmaceutical revenues and the current pharmaceutical pipeline. Despite a surplus of new biologic entities, the industry is as dependent as ever on small molecules, enjoying a resurgent clinical pipeline and the highest number of FDA approvals for decades. Small molecules continue to dominate FDA approvals – almost 70 percent of NMEs approved over the last five years were small molecules. It is likely that the small molecule outsourcing trend will continue to strengthen in the coming years as companies continue to streamline their manufacturing footprint. As a result, CDMOs that focus on the development and production of small molecule APIs are growing. For CDMOs in the new 'small molecule drugs' space, it is imperative to recognise the changing profile of their customer base and the services they require. For example, small molecule drugs are becoming increasingly complex and targeted; consequently, the development of new drugs for small patient populations is necessitating a new approach – one that will increase the global capability to handle high potency medicines.
Growing need for preferred partnerships drives consolidation
In today's pharmaceutical industry, innovation and speed-to-market are more critical than ever. Pharmaceutical companies are consolidating their supplier base and prefer working with CDMOs that offer services across drug substance and drug product as well as development and manufacturing. In response to this market need, CDMOs continue to expand their capabilities across all phases of development and commercialisation to eliminate the need for technology transfer and to serve customers end-to-end. One of the key growth drivers for companies in the CDMO space is their ability to offer reliable integrated services across the drug lifecycle.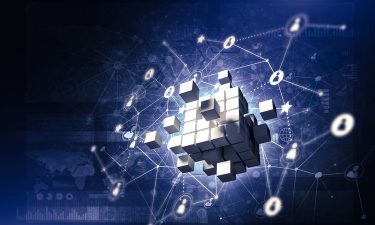 In a bid to provide integrated services, increase speed, augment efficiencies and expand global networks, there has been a rising number of mergers and acquisitions (M&As) in the CDMO space. Increasingly, private equity is playing a role in M&A in the sector, helping smaller companies to reach this goal. Others are seeking to improve their large-scale reach or add advanced and specialised technologies that enable them to offer innovative solutions. In addition, the integrated strategy – ie, the conversion of contract manufacturers to CDMOs – continues to be a driver.
The CDMO market will continue consolidating through M&As on the back of sustained customer demand and as market participants continue to acquire the necessary scale and capabilities to become more relevant to their most important biopharma customer partners.
Growth in HPAPI and ADC markets
Recent technological advances have led to the development of safer and more effective medicines. These advancements allow compounds to be more selective towards the target of interest, thereby reducing dosing frequencies, while potentially increasing patient compliance. The growing need for potent, targeted therapies has resulted in an increasing interest in highly potent NCEs. High potency active pharmaceutical ingredients (HPAPIs) are designed to achieve pharmacological activity with very small amounts of the active ingredient, reduce side effects and minimise damage to the tissues surrounding the diseased area.
The growing need for potent, targeted therapies has resulted in an increasing interest in highly potent NCEs"
Aside from the rising need for selective targeted therapies, unprecedented growth in the therapy area of oncology is an engine that fuels the HPAPI market, with approximately 60 percent of HPAPIs belonging to oncology. This sector continues to be an expanding area of focus at almost all innovator firms, with investments in both drug discovery and development. According to a report on Global Oncology Trends 2018 by The IQVIA Institute, the global market for oncology therapy is expected to reach $200 billion by 2022, averaging a 10-13 percent growth over the next five years. Due to the debilitating nature of cancer and the rapid progression from the onset of disease, oncology therapies tend to get accelerated approvals. Thus, partnership with external CDMOs is the preferred route for oncology drug development, due to its unique needs and rapid programme progression.
Owing to the growing demand and rapid growth in the HPAPI market, this is an attractive area for investment by numerous CDMOs/contract manufacturing organisations (CMOs). Firms with existing HPAPI capabilities have been busy expanding their facilities, while many without have sought to acquire existing businesses or add HPAPI capacity.
Antibody drug conjugates (ADCs) is another segment of targeted therapies that has seen significant investments over the last decade. Three new ADCs were approved by the FDA in 2019, taking the total number of approved ADCs in the market to seven. In 2018, 22 new ADCs entered the clinic while approximately 13 entered the clinic in 2019. The huge potential of this segment is underlined by the fact that there are more than 700 ongoing clinical trials that involve ADCs.2 Given the complexity of manufacturing, an estimated 70-80 percent of ADC manufacturing is outsourced to CDMOs that specialise in this category. Although dominated by oncology, the ADC field is now broadening out and being developed for other areas such as immunotherapy.
Outsourcing has evolved from being a transactional need to a strategic function. Working with a limited number of supplier partners helps sponsor companies to optimise costs, speed products to market, reduce internal complexity and increase agility, while ensuring that these partners focus on investing capital to meet their future needs. The ability to be aligned with the requirements of customers and their patients, while prioritising values over commercial interests, should be at the core of every CDMO's business.
About the author
Peter DeYoung has an MBA from Stanford University and a BSc in Engineering from Princeton University and currently works as the CEO of Piramal Global Pharma. He is also a member of the Piramal Pharma Operating Board. Prior to this, Peter has worked in various investing and consulting roles in healthcare in the US, Europe and India, including McKinsey & Company (New York, Mumbai and Geneva) and the Blackstone Group's Private Equity Division in Mumbai.
References
Pharma R&D Annual Review 2019, Pharmaprojects, Informa
Tenacious ADCs; Letrishka Anthony, Beacon Intelligence in the Medicine Maker