Digitalising marketing to physicians: what pharma needs to know
European Pharmaceutical Review explores how the pharmaceutical industry could develop its digital marketing and sales strategies to better align with physician expectations and needs.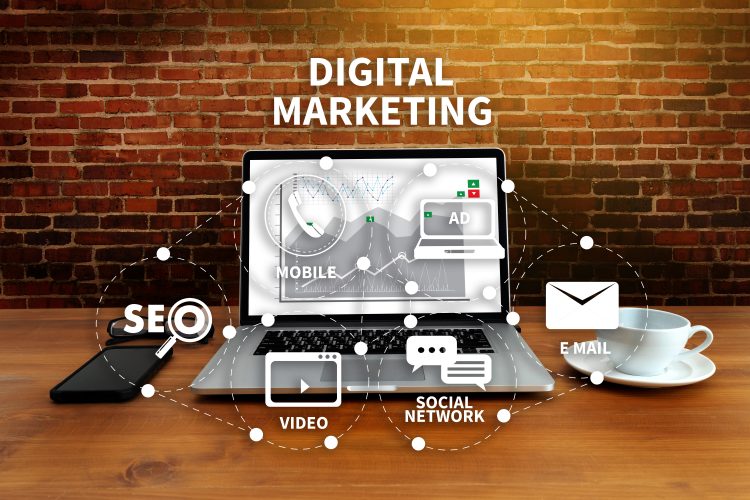 Recent research into how European physicians and pharma sales teams are interacting in the digital space has revealed that pharma could better utilise web-based platforms. 
European Pharmaceutical Review's Hannah Balfour discussed with Laurence Olding, the Research Director at global research company Bryter, how pharma can improve its use of digital strategies, such as communication applications, to market products to healthcare providers (HCPs). 
Bryter's survey and resulting study investigated how physicians and pharma sales teams interact using digital techniques. Olding revealed: "The aim was to understand how enterprises could use digital methods to supplement and build on traditional methods of engagement with their healthcare professional customers." 
The report highlighted that, while digital methods are utilised, companies are currently failing to tailor their approach to the needs of each client. The report concluded that as much as 48 percent of the 1,500 physicians surveyed in the US and Europe receive communication through a single channel; ie, they only interact with sales representatives (reps). Furthermore, as little as eight percent in the US and six percent in Europe experience a combined face-to-face and digital approach. 
Why are pharma and HCPs using digital channels? 
From the perspective of physicians, there are several benefits to using digital techniques: 
Accessibility of information
Less time required for interactions
They fit around their schedule
They are an existing part of their everyday role.
Olding also revealed that digital strategies fit in well with what physicians want when interacting with pharma companies: "In the survey, physicians told us that what was particularly important to them was that the information is easily digestible, that they can get an immediate response and that interactions fitted in with their schedule."
The report states that, from the point of view of pharmaceutical companies, the use of digital methods negates the challenge of attaining face-to-face meetings with HCPs and reduces costs associated with reps. It suggested that as many as one in four sales interactions now occur through digital communication. 
What channels should pharma consider using more? 
Olding explained: "To use digital communication effectively, pharma companies have got to have a good understanding and knowledge of their audiences. That comes both through gaining a better understanding of their attitudes, behaviours, motivations, specialisms and prescribing habits, as well as further understanding how they navigate different information channels, which can be done very effectively through primary market research. 
"It is also important for pharma to remember that digitalisation is probably going to be something that will continue to be quite gradual. Some physicians have been wary to engage with digital approaches to communicating and finding out information, so a hybrid approach is currently the best option." 
Further uses for digital methods are online marketing and training resources, including webinars, training videos, websites and emails. These enable more interaction between professionals and resources in a way that paper resources and conversations may not. These approaches can also be personalised dependent on a HCP's areas of interest or specialism and allow physicians to access information more easily.Primarily, the report indicated that pharmaceutical companies need to use digital strategies to augment traditional reps. For instance, using digital strategies to enable face-to-face real-time communication with physicians in between in-person meetings, which lowers costs for pharma as reps are not required to travel as frequently and enables greater connectivity, including on-demand and immediate response to a physician's questions. 
Are there concerns for digitalisation? 
Despite the benefits, the conclusions of the report could lead to more complications for pharmaceutical companies, particularly as different channels and approaches were preferred by different countries and individual physicians. 
An example of this is that the transition to digital communications was seemingly accepted more readily in France and the UK than in Belgium, which reportedly relied more heavily on face-to-face interactions, according to the report data. 
The report suggests that pharma could capitalise on the rising use of mobile phones, as 81 percent of respondents said they use their smartphones for professional purposes, with many checking them more than 10 times per day. 
…while digital strategies are capable of meeting the needs and expectations of HCPs, more should be done by pharmaceutical companies to enhance their digital marketing strategies"
It also highlighted that pharma companies may be missing out on sales and other opportunities due to their usage of different communication applications. While 44 percent of HCPs used WhatsApp to communicate with colleagues regularly, only 14 percent were using the same channel to interact with pharma. Similarly, LinkedIn was used by 21 percent to contact colleagues, but only six percent spoke with pharmaceutical companies via this application.
Olding said: "While pharma must be careful to ensure interactions with physicians are valuable, physicians are already communicating amongst themselves. So, there is potentially an angle here for pharma companies to get engaged and use technology to both broaden the existing discussions they are having with physicians but also to potentially open up new ones."
However, the use of these channels also differed depending on the country; for instance, nearly 40 percent of Spanish physicians frequently used WhatsApp to communicate with pharmaceutical companies, but only two percent of Belgian HCPs used this channel when interacting with pharma. 
Both Olding and the report suggest that adjusting to a more personalised approach through digitalisation would not only add value to pharma-physician relationships but it is also becoming more expected. 
Conclusion 
Overall, Olding and the Bryter report show that while digital strategies are capable of meeting the needs and expectations of HCPs, more should be done by pharmaceutical companies to enhance their digital marketing strategies. Among the required changes is adopting a personalised, multi-channel approach for clients and for pharma to use the applications that physicians are already accessing to strengthen relationships.
Related topics
Related organisations
Related people