Biosimilars: the future of competition
Earlier this year, the British Biosimilars Association (BBA), the trade body representing the interests of biosimilar manufacturers, welcomed Dr Andrew Ellis as its new Chair. In this interview, Nikki Withers asks why biosimilars are so important for pharma and how he foresees the market evolving in the coming years.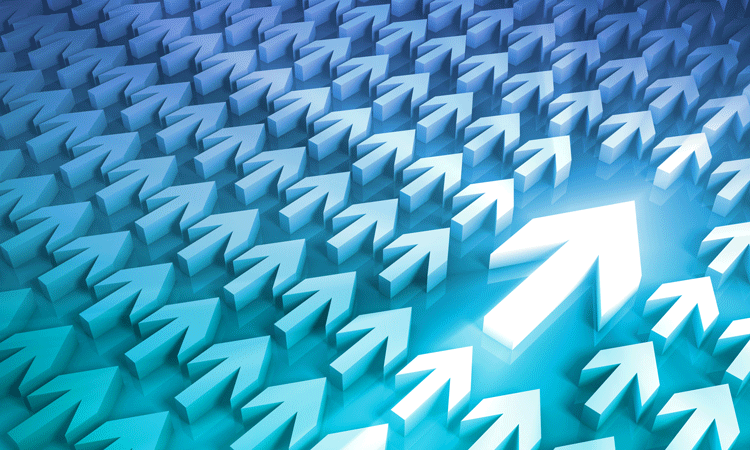 How do biosimilars differ from generics?
A biosimilar is a biological product which, through various regulated pathways and assessments, is deemed to be equivalent to the original reference biologic in terms of quality, efficacy and safety. However, owing to the nature of biologic medicines, which are made from living organisms and have a complex manufacturing process, it is not possible to synthesise or manufacture an identical copy of the original reference product. This is why the term 'biosimilar' has been coined – it is considered equivalent to the reference product but not identical. In contrast, generic molecules are simple structures; for example, ibuprofen. Due to their simplicity, it is possible to manufacture an identical – or generic – version. This is simply not possible in the biologics space.
Is the approval process different for biosimilars and generics?
With biosimilars, due to the nature of the molecules and concerns around immunogenicity, for example, the process can be more rigorous. Ideally, you would conduct head-to-head studies to show that there were no appreciable significant differences between the biosimilar and the original product. Nowadays, we are seeing data generated from real-world evidence, such as post-marketing surveillance, once the product is launched.
Why are biosimilars so important for pharma?
Firstly, it is important to remember that biologics have brought about huge advances in the treatment of many chronic conditions; for example, autoimmune diseases and cancer. Most of the top 10 prescribed medicines are biologics, due to the way they can effectively target specific cells or receptors. However, where biosimilars have an advantage is, invariably, one of cost and as a result access.
Biologics tend to be very expensive drugs to manufacture, whereas biosimilars, because they have not incurred all the development costs, are less costly to bring to market. This is of great advantage to, for example, the National Health Service (NHS) in the UK, which has a limited medicines budget to work with. The lower-cost biosimilar not only brings cost savings to the NHS, but it offers two further advantages. Firstly, it enables more patients to be treated with a biosimilar than the original reference biologic and, with the savings that this generates, allows the NHS to fund other new, more costly treatments or innovative therapies.
How do biosimilars impact revenue for the innovator?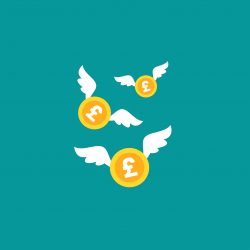 It is important to recognise that the originator company will have had a period of patent exclusivity which allows them recoup their cost of outlay in terms of bringing that product to market and making a profit. As soon as the biosimilars arise, and that might be on the day that the innovative patent expires, they face price competition. Sometimes this is not quite at the same level of reduction as you might see in the generics world, but there may still be discounts off the innovative price of up to 30 or 40 percent. There will be other competitors to choose from, accompanied with a loss of revenue; certainly resulting in a loss of market share. The challenge for the innovator is working out how they can maintain a strong market presence – via life cycle management.
Why are biosimilars not used more widely than at present?
Historically, many people questioned the therapeutic position of biosimilars: would they have the same efficacy? Would they produce different side effects? It appeared that their validity was being impugned, questioning whether they were of inferior quality and cheaper alternatives to the original versions, making prescribers think twice before initiating a patient on a biosimilar or switching a patient from the biologic to biosimilar.
Since then, the market has evolved, and it is clear that biosimilars are here to stay. We are even seeing some innovators launch their own biosimilars to their original biologics as a form of defence strategy. Furthermore, commissioners and prescribers are a key driving force behind switching to biosimilars. NHS England, for example, is hugely cognizant of the size of their drugs bill and are constantly investigating means to limit that growth and spend. They are also aware that the original biologics are very expensive. The Commissioning Intentions for Prescribed Specialised Services initiative involved a drive to encourage the switch of around 80 percent of existing patients once a biosimilar had become available within a 12-month period. For any newly diagnosed or new naïve patients, they were aiming for around 90 percent to be initiated within three months. We have seen a lot of switches from one product to another. I think many pharmaceutical companies have felt the impact of these commissioning decisions. Obviously, any pharmaceutical company purports to place the patient at the heart of everything that it does, but they are commercial beasts at the end of the day.
What are you most looking forward to in your new role?
I am excited to take the BBA forward to its next exciting chapter. Our main objectives are to maintain a sustainable market, help to shape the procurement environment and increase patient access, and there is still work to be done. Also, we see how biosimilar uptake around the world varies so we would like to provide more education about biosimilar medicines per se.

Dr Andrew Ellis is Director of Secondary Care at Teva UK and the Chair of the BBA. He is a graduate from the University of Liverpool and began his career as a research scientist specialising in the development of agents to treat ischaemic heart disease. Since then, the vast majority of his career has focused on marketing and sales roles within the pharmaceuticals and medical devices sectors. He joined Teva in 2007 as Marketing Manager for the Hospitals Business Unit and has also worked across branded (specialty) medicines in therapy areas ranging from oncology, pain, mental health, urology, immunotherapy, women's health and neurology. His current role sees him focus on issues of market access, while leading the commercial and marketing teams.