Why product information management is key to success in a changing pharma market
Mike Owen analyses how smart product information (PIM) management could be crucial in the future of pharma, given how large the industry continues to grow.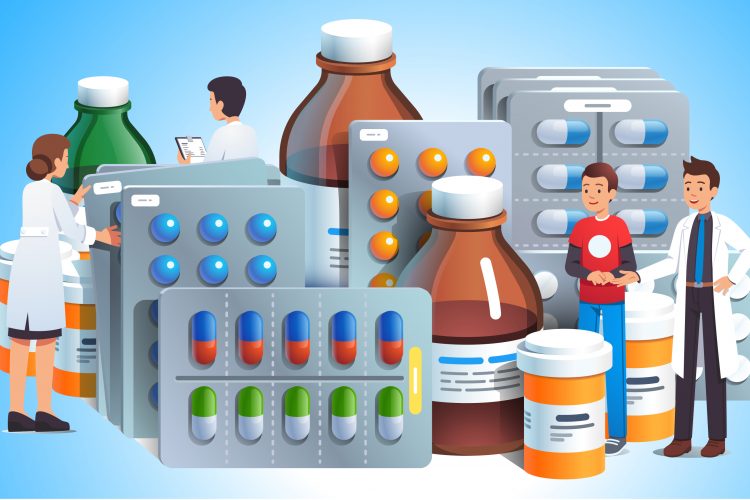 According to PWC in a recent trend report,1 the social, demographic and economic context in which the pharmaceutical industry operates is changing dramatically. Pharma traditionally decided what their products were worth and priced them accordingly. However, healthcare policymakers, payers and patient groups are now playing an increasingly important role in the valuation process.  
Access to product information will be key to the developments in this market and speed up production"
Currently, the greatest dilemma that most pharmaceutical organisations are facing is the complex balancing act of driving business innovation and achieving goals while simultaneously mitigating compliance risk.
The opportunities for developing primary-care treatments with the potential to command premium prices are shrinking rapidly. Conversely, demand for specialist medicines is soaring. Drug companies are under pressure to produce effective treatments in increasingly smaller production cycles aimed at new and ever focused treatments.
Changing patient behaviour is also bringing new types of competitors and alliances into the market. In an increasingly challenging marketplace, 'speed to market' will be key against a swathe of global regulatory demands and the need to scrutinise true 'value'. Detailed product information is fundamental for providing a clear understanding of what treatments are suitable and effective in a specific disease prognosis.
The risks of lacking accurate product knowledge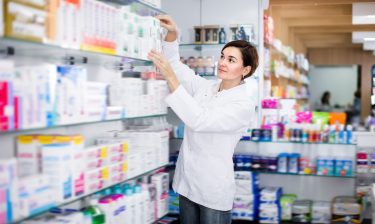 Alarmingly, the lack of product knowledge (or where to find it) has put patients at risk when details of the constituent substances of each drug were not readily available. It previously took companies weeks to determine which medicines could be affected by contamination and report this back to the relevant agency.
A structured approach to content management and authoring could influence better impact analyses, so if there is a change in manufacture or to a substance, it is easy to see the ripple effects – that is, how much product information and how many labelling terms will need to be updated.
Learning to innovate within a regulatory environment and ensuring technical capabilities are on hand will be essential beyond 2020. Developing digital-first solutions for patient services and providing expertise for regulatory, legal and medical aspects will allow teams to keep updated with developments and remain compliant. The results of this should result in better outcomes for patients and will give pharmaceutical companies the opportunity to remain leaders.
Streamlining regulatory compliance bottlenecks
Many solutions require the implementation of new data management systems to collect, store and securely transfer the necessary information between supply chain partners.
Information needs to be pulled on demand and in a way that adds value to the patient, healthcare provider or buyer"
To get each drug to market as quickly as possible, while struggling to balance quality and compliance issues, requires solutions such as a product information management system (PIM), to allow companies to react swiftly to market demand. These systems offer improved operational efficiency and inventory management and can help in auditability as well as other internal operations due to increased access to operational and supply chain product data. Companies like Appian2 put this into place with over 14,000 products, finding success in the identification of gaps in compliance and awareness of its complete portfolio.
Many drug companies hold much of their relevant data and product information in departmental or legacy system siloes and use manual processes to bring a drug to market. When the company has many products in its portfolio the production cycle is simply not sustainable via manual methods when information needs to pass from one department to another. PIM simplifies the end-to-end processes of planning, compliance and productivity put together. Lighter solutions such as Sales Layer3 can swiftly cut time to market and also provide an easy way to market products for increased brand visibility and greater sales.
Patient centricity – looking 'beyond the pill'
In the future, it will become vital to put patients front and centre as they make healthcare choices. There is already change underway to prioritise and embrace patients and to design services and solutions around them in what is called 'Beyond the pill'. This change is partly patient driven, as many people are starting to view healthcare in a similar way to other services that they purchase. They conduct extensive research on their conditions, treatment options and expect a simple and seamless experience as they might expect in retail.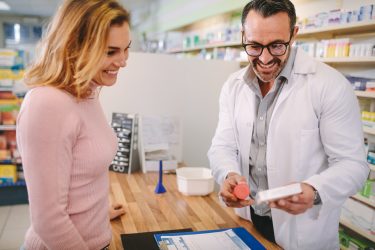 A shift in therapeutic decision making, the need for evidence to support brands and more informed patients are presenting diverse challenges for pharma marketing. Probably the most significant change in terms of driving marketing for pharma is the ever-increasing focus on the value proposition.
There are likely to be impacts in the following areas:
Richer messaging
Real world evidence (RWE) is going to be become even more important as we move beyond 2020. The demand for RWE is increasing due to the growth of rare disease studies and rising clinical trial costs, as well as the emergence of technologies to capture data outside of a clinical trial and we should expect more RWD within our study protocols.
Empowered patients
Patients are better informed to prevent diseases rather than seek treatment and are more health conscious and influential in their therapy choices. The need for improved patient experience as they receive personalised health solutions (eg, wearables) in ways integrated seamlessly into their daily lives will become increasingly important.
Face-to-face consultancy
As waiting times for consultation become more and more congested, the need for new and efficient ways to communicate product knowledge and outcomes increasingly significant.
Digital delivery
Information needs to be pulled on demand and in a way that adds value to the patient, healthcare provider or buyer. There will be less emphasis on treatment and care and more on prevention, diagnostics and digital solutions, such as mobile apps, smart monitoring devices and artificial intelligence (AI)–enabled analytics tools. AI in particular will enable feedback and results on treatments to be passed back to drug companies for further product development.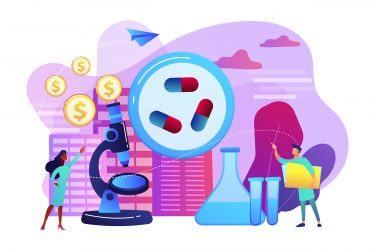 In a study by Aptus Health, "The State of Customer Experience in the Pharmaceutical Industry",4 the researchers found a large gap in information that healthcare professionals (HCPs) expect from pharma and what they actually receive. The research suggested that HCPs receive lots of information about prescription drugs, but less of what they need in terms of materials to give to patients and medical education-led material.
Therefore, leading pharma companies will need to leverage customer experience to differentiate themselves in the market and gain trust through relevant and valuable content. This will help HCPs to improve outcomes for their patients by providing relevant and high value services that complement the work they do.
Pharma to health management
Pharma will also have to enter the health management space, with compliance programmes, nutritional advice, exercise facilities, health screening and other such services. Companies such as Baxter Healthcare and Novo Nordisk are already working towards this. Although it has its challenges, this route has several significant advantages. It will enable pharmaceutical companies to generate new sources of revenue, build stronger brands and forge closer relationships with the patients who use their products and services.
Seamless product information across the pharma ecosystem
There will be a need for closer liaison between R&D and sales and marketing across organisations to help identify which medicines have real value and to provide feedback on the uptake of products and services that are already on the market. Access to product information will be key to the developments in this market and speed up the production process, compliance and time to market. Could smart product information systems be the answer?
About the author
Mike Owen has worked in tech and marketing with many international companies for over 20 years, building up a strong interest and writing on how advanced and innovative technologies are impacting marketing and business practices in markets through digital transformation.
References