Patents and approvals – medicines, vaccines and diagnostics for COVID-19
As companies race to develop a COVID-19 vaccine, various discussions about patents and ownerships of the vaccine have occurred, especially in light of funding from various governments. This article explores the patent and regulation issues, with a focus on patent extensions and suspensions for global good.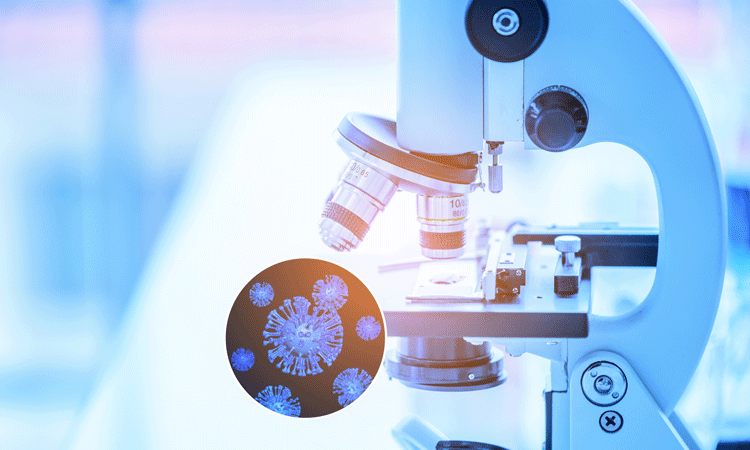 EVEN BY the time the World Health Organization (WHO) announced that the COVID-19 outbreak was a pandemic on 12 March 2020, dozens of companies, large and small – with varied expertise in diagnostics, pharmaceuticals and biotechnology – were rallying to respond to the health emergency the novel coronavirus has unleashed.
Three major unanswered questions in relation to this virus are:
how can we determine whether someone has immunity after having the virus and for how long does that immunity last?
is it possible to vaccinate people to induce immunity against COVID-19? and, 
what treatments should be used to treat those suffering from the virus, to reduce symptoms, and, if possible, prevent people from dying?
With social and economic activity suspended around the world, time, effort and money are being applied to find answers to these questions (much of it backed by governments, whose reputations are at stake), and the pressure is on to get tests, drugs and vaccines to millions – and fast.
In normal times, producing and supplying such products takes place in a framework of patent and regulatory rules designed to achieve a return for companies and the safety of patients – in particular patents, clinical trials and approvals. These can take time and affect access. So, in the short time since governments realised they needed to apply science in their attempts to overcome the deadly threat of COVID-19, what has been achieved?
At the EU level
The European Medicines Agency (EMA) has implemented a number of new rapid procedures for COVID-19 treatments and vaccines and put in place a COVID-19 EMA pandemic task force (COVID-EFT), working with COVID-19 experts to co-ordinate and provide scientific advice with respect to accelerated regulatory activity.
The EMA's committee for Medicinal Products for Human Use (CHMP) might, if agreed by the COVID-EFT, provide a "rolling review" marketing authorisation procedure for quicker assessment of promising COVID-19 investigational medicines. This allows the EMA to review the data as it becomes available and then, once all data is presented, the formal application is made and can be processed in a tighter timetable than usual. A rolling review has been initiated for Gilead's Remdesivir for the treatment of COVID-19.1
Additionally, rapid scientific advice is provided free of charge and within 20 rather than 40-70 days, working with both COVID-EFT and CHMP. Scientific advice and agreement of paediatric investigation plans (PIP) and PIP compliance check are also available on a shortened timetable (again with COVID-EFT input), as are waivers of the necessity of a PIP.
The EMA also has non-COVID specific regulatory procedures in its tool kit to expedite potential authorisations. This includes an accelerated assessment process,2 the priority medicines scheme (PRIME) for enhanced early support for development of medicines targeting an unmet medical need and the ability to grant "conditional authorisations" with reduced data requirements to again address unmet medical needs, where this is in the interest of public health.3 Conditional marketing authorisations are valid for one year on a renewable basis and the EMA has now received a conditional marketing application from Gilead Sciences Inc. for Remdesivir.
While compassionate use programmes are regulated and authorised at national level, developers of COVID-19 treatments or prophylactics are encouraged to contact the EMA on a specific email address. This will give the agency an early indication of potential applications from an individual member state for a CHMP recommendation to be made for "groups of patients". This can then be relied upon by other member states similarly considering a compassionate use programme for the same product.
There are also simplification measures regarding the generation of the necessary data in clinical trials for all products. The EMA has issued a Guidance on the management of clinical trials during the COVID-19 (coronavirus) pandemic,4 which provides pragmatic solutions for all clinical trials for medicinal products during the course of the outbreak.
Arguably, the availability of an EU-wide derogation is equally or perhaps more pressing in current circumstances for in vitro diagnostic medical devices for COVID-19″
In the legislation delaying the application of Regulation (EU) 2017/745 (MDR),5 the EU has brought forward the date of application of Article 59 MDR. This provides the European Commission (EC) with the opportunity to grant an EU-wide derogation (as opposed to derogations with only national effect under the medical device directives) for general medical devices. Such derogations permit medical devices to be placed on the market in the EU notwithstanding that they do not meet all the requirements for CE marking.
Arguably, the availability of an EU-wide derogation is equally or perhaps more pressing in current circumstances for in vitro diagnostic medical devices for COVID-19. However, only national derogations, limited by country borders, might be granted under the national enactments of Article 9(12) of Directive 98/79/EC.
In the UK
When the Prime Minister announced lockdown measures in the UK on 23 March, there were 335 reported fatalities from COVID-19. Currently, this figure stands at over 40,000, providing impetus for action. Indeed, the UK government has pledged £388 million in UK aid funding for research into vaccines, tests and treatments, as part of a larger aid commitment to help end the pandemic. It also hosted a Global Vaccine Summit on 4 June.
What other tools does the UK government have at its disposal? In particular, when new and inventive drugs are protected by patents, how can a government direct the production of sufficient supplies at an affordable price to thousands of people? In addition to a general power to compel the use of patented technology for 'Crown use', the UK government can, "during any period of emergency", by authorisation of a government department or a person authorised by a government department, use an invention for any purpose which appears to the department necessary or expedient, including "sufficiency of supplies and services essential to the wellbeing of the community".6
However, it should be emphasised that this power – which involves the state effectively appropriating private property – is considered highly draconian in nature and instances in which it has arisen are very rare. Indeed, there is only one case in recent decades where it has been successfully applied, which was in an electronics case – IPCom GmbH & Co KG v Vodafone Group Plc. – this year.
So far, no treatments specifically developed to treat COVID-19 have been approved. However, further to the Early Access to Medicines Scheme (EAMS) and scientific opinion from the Medicines and Healthcare products Regulatory Agency (MHRA), one drug, Remdesivir (which was originally developed to treat Ebola), was in late May supported for use by the National Health Service (NHS). This is an example where, due to current limited supplies, the government says treatment will initially be prioritised for patients who have the greatest likelihood of deriving the most benefit from the drug.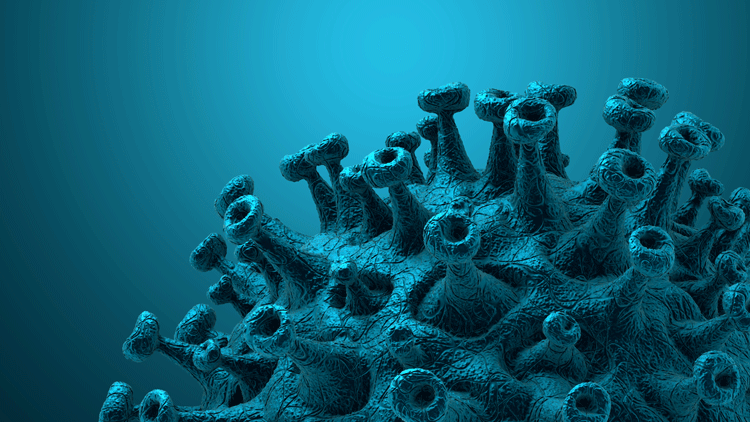 Fast-track processes have been rapidly established for Research Ethics Committee approvals regarding COVID-related studies. The Secretary of State has clarified that the processing of confidential patient information without consent for COVID-19 public health, surveillance and research purposes is permitted, removing the need for an application that would otherwise be needed for permission to use this data.7 The requirement to keep the data secure and confidential under GDPR will remain.
In March, the UK government encouraged the industry to rapidly manufacture ventilators. Several consortia were formed across a range of industries to meet the challenge, ending with government agreement for four devices. The MHRA also had to step up to meet this challenge, issuing a Specification for Rapidly Manufactured Ventilator System (RMVS) and providing an exceptionally accelerated process for issuing the necessary derogations.8
Regarding antibody testing, at the beginning of May, and having post-haste rejected numerous previous tests as insufficiently accurate, Public Health England's Porton Down Rare and Imported Pathogens Laboratory (RIPL) approved the first accurate COVID-19 antibody test, pressing the government into negotiations with Roche, Abbott and others to supply hundreds of thousands of antibody test kits to the NHS each week. Despite the urgency, regulators are still applying caution to protect patient safety. At the end of May, the MHRA asked providers of antibody "home testing" services using capillary blood from a finger prick, to cease offering this service for fear that the results have not been fully validated as sufficiently accurate. Meanwhile, research continues to determine whether or not these kits meet the regulatory requirements for performance.
The first European clinical trial of a potential COVID-19 vaccine, developed by Oxford University and AstraZeneca, began at the Jenner Institute in Oxford in late April and the start of Phase II/III trials has already been announced. In anticipation, the partnership has agreed a number of licences for supply, including with Serum Institute of India to produce one billion doses for low-and middle-income countries.
In Germany
The German Patent Act includes two measures to allow the use of patents without authorisation of the owner. Firstly, the government can, by administrative order, restrict the effects of a patent so that the invention shall be used in the interest of public welfare only. Secondly, the Federal Patent Court might grant a compulsory license upon the request of a competing pharmaceutical company if necessitated by public interest.
The recently passed Act on the Protection of the Population in Case of an Epidemic Situation of National Significance, which entered into force on 28 March 2020 amending Sec. 5 of the German Infection Protection Act, serves as legal basis for the government to order limitations of patents generally allowed by Sec. 13 German Patent Act. This allows the government or any authorised third party to use the patented technology lawfully without the authorisation of the patent proprietor. The patent proprietor is also entitled to receive an appropriate remuneration from the Federal Government. The measures are only lawful if the state of emergency lasts, with a current end date of 31 March 2021.
By contrast, a compulsory license allows private companies to obtain a non-exclusive right to use the patented innovation in exchange for payment of appropriate remuneration. The license seeker must first have unsuccessfully tried to obtain a license under reasonable conditions and is conditional on the use of the patented innovation being in the public interest.
An alternative to these statute-based and coercive provisions is voluntary patent pools. Patent pools are created by researchers and patent holders who make their research results and patents available to specific third parties, usually for a royalty, while requiring that they all adhere to certain agreed conditions. In the field of pharmaceutical research, the WHO previously investigated the possibility of patent pools in the wake of the severe acute respiratory syndrome (SARS) epidemic in 2002 and SARS-CoV-1 in 2003.9 A patent pool raises a number of patent, antitrust and administrative issues that Simon et al. consider, however, solvable. A patent pool has the potential advantage of enabling rights of use in a much more efficient and legally secure manner than might be the case, for example, with national statute-based coercive measures. This is because patent pools could be used internationally, enabling cross-fertilisation of inventions.
With regard to clinical trials in Germany, the competent higher federal authorities (namely the Federal Institute for Drugs and Medical Devices [BfArM] and the Paul Ehrlich Institute [PEI]) have drawn up a statement allowing simplified monitoring obligations to complement the EMA guidance.10 In addition, the BfArM has announced it will process all applications in direct connection with clinical trials and drug development on COVID-19 with high priority and flexibility.
German Law in any event permits the marketing of treatments and vaccines even before a marketing authorisation is granted. Under Sec. 79 para. 5 German Medicines Act, competent authorities might allow unauthorised medicinal products to be temporarily placed on the market for medicinal products needed to prevent or treat life-threatening diseases or threatening communicable diseases. Thus, the government of Upper Bavaria has issued a general ruling, which allows clinics and hospitals to import and administer Remdesivir to patients, notwithstanding the lack of marketing authorisation.11
About the authors

Anja Lunze is a specialist lawyer for intellectual property law and has been working in the area of patent law for over 15 years. She manages and co-ordinates complex, multinational patent infringement proceedings and drafts infringement and nullity opinions. She is a partner at Taylor Wessing in Germany.

Alison Dennis co-heads the international Life Sciences and Healthcare group at Taylor Wessing. She works with international life sciences companies to cut through the complexity of EU regulation of medical devices and pharmaceuticals and get their products to market.

Paul England is the senior professional support lawyer in the UK Patents Group at Taylor Wessing, specialising in advising and teaching on contentious patent matters.

Jan Phillip Rektorschek is a specialist lawyer for intellectual property law and has been handling patent litigation for national and international companies for many years, particularly in an international context. He represents clients in the fields of IT/electronics, pharma/life sciences and mechanics/automation. He is a partner at Taylor Wessing in Germany.

Angela Knierim is a senior associate at Taylor Wessing in Germany. She is a member of the Practice Area Patents Technology & Life Sciences and the Industry Group Life Sciences & Healthcare. She advises national and international pharmaceutical and medical device companies on all aspects of health law.
References
EMA press release dated 30 April 2020, EMA starts rolling review of Remdesivir for COVID-19.
Article 14(9), Regulation (EC) 726/2004
Commission Regulation (EC) No 507/2006
EMA, Guidance on the management of clinical trials during the COVID-19 (coronavirus) pandemic, version 3, 28/04/2020.
Regulation (EU) 2020/561 Of The European Parliament and of The Council
S59 UK Patents Act 1977
https://www.hra.nhs.uk/covid-19-research/guidance-using-patient-data/
Regulation 12(5), The Medical Devices Regulations 2002 (UK)
Simon/Claassen/Correa/Osterhaus: "Managing severe acute respiratory syndrome (SARS) intellectual property rights: the possible role of patent pooling." Bulletin of the WHO, September 2005, 83 ff.
BfArM, Supplementary recommendations of BfArM and PEI on the European Guidance on the Management of Clinical Trials during the COVID-19 (Coronavirus) pancemic, version 3.0.
Announcement of the Government of Upper Bavaria from 20.03.2020, rf. 55Ph-2678.Ph_2-40-22-75.