The Malaysian response to COVID-19: building preparedness for 'surge capacity', testing efficiency and containment
A DNDi-commissioned report on the Malaysian reaction to COVID-19 has revealed the strengths and weaknesses of the country's response.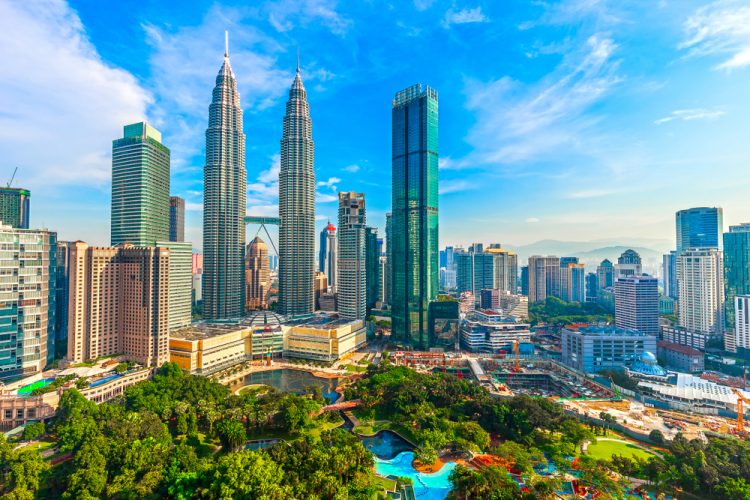 At the time of writing, there have been over 7.6 million cases and over 425,000 deaths from COVID-19 globally. In April and May 2020, these deaths were initially dominated by five countries in the West: the US, Italy, the UK, Spain and France. Since then, Brazil has entered the top five and displaced the UK.
This reality has challenged the idea that expertise and indeed the robustness of health systems, "is concentrated in, or at least (is) best channelled by, legacy powers and historically rich states."1 Instead, countries in the East have shown innovative and speedy pandemic responses that have kept infections and deaths relatively low compared to the West.
One of these countries is Malaysia. This upper middle-income country with a population of 32 million has had a number of public health successes in recent years, including issuing a government use license for access to generic hepatitis C drugs, ranking highly on Bloomberg's Healthcare Efficiency Index and eliminating mother-to-child transmission of HIV and syphilis. This situation brief details Malaysia's response in the first phase of COVID-19 infections, from December 2019 to April 2020 and is informed by in-depth interviews with several key stakeholders.  
The beginning of the COVID-19 outbreak in Malaysia
In contrast to countries in the West, Malaysia hospitalised all individuals with a confirmed COVID-19 diagnosis"
At the end of December 2019, Chinese public health authorities reported several cases of acute respiratory syndrome in Wuhan. When the Malaysian authorities heard that an "unknown virus" had precipitated these cases, they were on high alert and began planning and preparing, aware of the potential major health threat to the region. The first cases were detected in Malaysia on 25 January 2020.2 By 10 March, the Prime Minister advised the public to practice social distancing and on 11 March, the World Health Organization (WHO) declared the COVID-19 outbreak a pandemic. On 12 March, the Malaysian government designated Sungai Buloh Hospital as the country's main COVID-19 hospital. Following the substantial number of COVID-19 cases reported domestically following a religious gathering in Sri Petaling, the government implemented a nationwide lockdown via a Movement Control Order from 18 March 2020.
Planning and preparedness for 'surge capacity'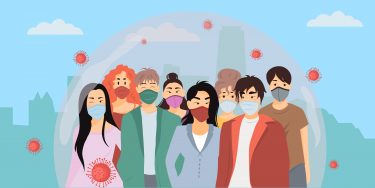 Planning and preparedness activities began relatively early, with initial planning in December 2019, diagnostic reagents procurement in January 2020 and several renovations to hospital facilities in February 2020. Capacity was built and patients were moved from Sungai Buloh Hospital to other hospitals to prepare for a surge in COVID-19 cases. On 11 January 2020, Chinese scientists shared the full genomic sequence of COVID-19 on platforms such as GISAID, allowing Malaysian scientists to optimise a diagnostic test. On the 13 January the first training was delivered to 12 government hospital labs.
Diagnostics capacity for COVID-19 was increased from an initial six laboratories to 43 laboratories, including those in public hospitals, public health laboratories, the Institute for Medical Research (IMR), university laboratories, laboratories within the Malaysian Armed Forces, the Malaysian Genome Institute and private laboratories. Between December 2019 and April 2020, the number of hospitals treating COVID-19 patients was increased from 26 to 40, the number of screening hospitals increased by 53 percent from 56 to 120 and there was a 49 percent increase in the number of ventilators from 526 to 1,034 units.
Malaysia's response in action
In contrast to countries in the West, Malaysia hospitalised all individuals with a confirmed COVID-19 diagnosis,3 including asymptomatic patients and individuals who reported close contact with confirmed COVID-19 cases or with travel history to high burden areas.
COVID-19 frontliners nationwide were in close contact with each other and worked to learn more about the disease and how best to improve clinical management. Hydroxychloroquine has been subject to controversy and studies continue to emerge at the time of writing indicating no statistically significant benefit against the coronavirus.4 Based on testimonials recorded for this paper, Malaysia relied on Chinese experience that lower doses were efficacious, while at the same time acknowledging the need for high quality evidence. This illustrates the challenges of working with imperfect information and the need for ingenuity and persistent learning as new evidence emerges. Clinicians learned early on that inflammation was a major factor in deaths, so treatment was modified to include anti-inflammatories, which helped to prevent intensive care unit (ICU) admissions.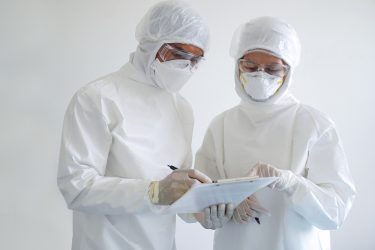 Mass testing in high-burden zones and diagnostic efficiency was crucial. The District Health Office public health team would take thousands of samples from a particular area and send them to a national lab or the IMR which would complete the tests in two to three days. Nationwide testing capacity was 14,000 tests on 30 April and with the addition of a new machine, the target capacity reached 16,000-20,000 tests a day.
Effective communication was key to engaging with communities, local partners and other stakeholders. Daily briefings by the Director-General of Health kept Malaysians aware of new infection clusters, guidelines and updates to the Malaysian COVID-19 response.
Contact tracing expertise had already been built up because of experience with other disease outbreaks such as dengue and tuberculosis. This was utilised to control COVID-19 infections, although the scale of tracing required was much larger than previously.
The way forward in R&D
Malaysia is participating in a number of R&D initiatives for COVID-19, including a clinical trial to test tocilizumab in severe COVID-19 cases, the WHO-led SOLIDARITY trial and the Clinical Research Coalition for COVID-19, which brings together an array of health experts, including public sector research institutes, ministries of health, academia, not-for-profit research and development organisations, NGOs, international organisations and funders that are all committed to finding COVID-19 solutions for resource-poor settings.
Malaysia has been relatively successful in responding to the COVID-19 pandemic"
Others who were interviewed thought that domestic diagnostics and vaccine development could be improved, stressing the importance of investments in local production to prevent future shortages due to an over-reliance on other countries. Malaysia is now revisiting plans for a National Vaccine Centre to develop localised vaccine expertise for future pandemics.
Other areas of R&D include special booths for performing nasopharyngeal swabs, the use of robots in COVID-19 wards and discussions on collaboration with local and international researchers on clinical trials including for vaccines.
Analysis, conclusions and recommendations
Malaysia has been relatively successful in responding to the COVID-19 pandemic, with 120 deaths at the time of writing. The country's response was powered by early preparedness, robust contact tracing teams, diagnostic capacity and efficiency, treatment teams that worked using the knowledge and resources available and strict lockdown measures. In the words of Dr Mike Ryan, Executive Director of WHO: "speed trumps perfection."
The report also highlights the importance of a publicly funded healthcare system to ensure testing and treatment for all; a fact which has started to be realised elsewhere, even in countries dominated by private insurance companies and capitalist health systems.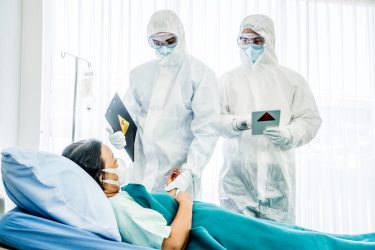 Malaysia's relative success has also been reflected in several other countries in the East, including Taiwan, South Korea and Vietnam, dismantling the belief that health security, expertise and robust health systems are concentrated in the West. As the 2019 Global Health Security Index ranks the US and the UK first and second in terms of global health security, it would perhaps be prudent to reassess the criteria for this index in light of COVID-19.
Malaysia's response has not been perfect. The treatment of migrants in particular has attracted close scrutiny. While in early May 2020 the Director-General of Health emphasised the Ministry of Health's responsibility to test and treat all individuals in high risk groups regardless of immigration status,5 a series of immigration raids and arrests6 of undocumented migrants occurred in neighbourhoods with COVID-19 clusters and large migrant populations later that month, risking driving migrants underground and hence impeding the COVID-19 response. Therefore, policy coherence and human rights assessments, including on the right to health, are needed.
Summary of conclusions
A co-ordinated and comprehensive response in a pandemic requires a public health system
Acting quickly in a pandemic is crucial – speed trumps perfection
Malaysia has a gap in domestic production capacity for reagents, as well as a gap in vaccine R&D expertise that requires investment
Clinical trials must reflect ethnic and geographical diversity and more trials should be conducted in resource-poor settings
Criteria for global health security indices should be revised
Effective communication is key in pandemic response
Neglect of migrant human rights constitutes a COVID-19 infection risk and highlights the urgent need for a cohesive response at all government levels to improve the welfare and living conditions of the documented migrant population
Malaysia's relative success is due to a combination of early preparedness and planning, experiences in previous pandemics, diagnostics, public health system, contact tracing and a strict lockdown, but may also be attributed to socio-demographic factors such as having an overall younger population than countries in the West.
Find the full report from DNDi here.
About the author
Dr Fifa Rahman is an access to medicines expert who is Board Member for the NGO Delegation on the Executive Board of Unitaid, a WHO-hosted multilateral health agency investing in innovative health technologies for HIV, TB, malaria and now COVID-19. Based in the UK, she is also interim NGO representative on the Diagnostics Pillar of the ACT-Accelerator for the Global COVID-19 Response. 
References
Sarah Dalgish, 'COVID-19 Gives the Lie to Global Health Expertise' (2020) 395(10231) The Lancet P1189
Naomie Salim, Weng Howe Chan, Shuhaimi Mansor and others, 'COVID-19 Epidemic in Malaysia: Impact of Lockdown on Infection Dynamics' (2020) MedRxiv https://doi.org/10.1101/2020.04.08.20057463&gt accessed 12 May 2020
John Bunyan, 'Health D-G: Unlike Other Countries, Malaysia Wards Covid-19 Patients Until Fully Recovered' Malay Mail (15 April 2020) https://www.malaymail.com/news/malaysia/2020/04/15/health-d-g-unlike-other-countries-malaysia-wards-covid-19-patients-until-fu/1857010> accessed 4 May 2020
Kai Kupferschmidt, 'Three Big Studies Dim Hopes that Hydroxychloroquine can Treat or Prevent COVID-19' Science (9 June 2020) https://www.sciencemag.org/news/2020/06/three-big-studies-dim-hopes-hydroxychloroquine-can-treat-or-prevent-covid-19 accessed 13 June 2020
Adam Aziz, 'Health DG: MOH Role is to Eradicate COVID-19, Even Among Undocumented Immigrants' The Edge Markets (1 May 2020) https://www.theedgemarkets.com/article/health-dg-moh-role-eradicate-covid19-even-among-undocumented-immigrants accessed 28 May 2020
Emily Fishbein, 'Fear and Uncertainty for Refugees in Malaysia as Xenophobia Escalates' The New Humanitarian (25 May 2020) https://www.thenewhumanitarian.org/news/2020/05/25/Malaysia-coronavirus-refugees-asylum-seekers-xenophobia