Scaling up production capacity when the world is waiting
As the race to develop a COVID-19 vaccine intensifies, nations are already ramping up production capacity on a scale never seen before – but what does this mean for manufacturers? Here, Rod Schregardus makes the case for advanced planning and scheduling techniques in new and existing facilities.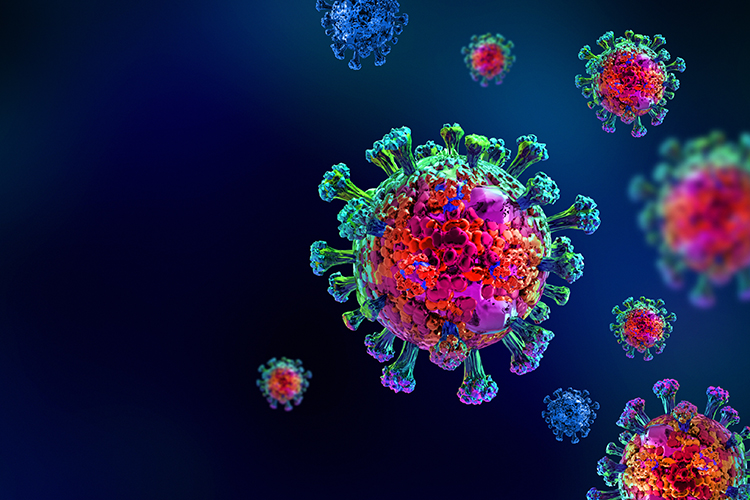 ACROSS EUROPE, plans to mass produce a COVID-19 vaccine are quickly ramping up. For example, Sanofi is investing more than half a billion euros in a state-of-the-art production site in Neuville sur Saône as well as a new vaccine research centre in Marcy-l'Etoile.1 Meanwhile, Novavax is using its recently acquired manufacturing facility in Bohumil in the Czech Republic to produce its own vaccine candidate.2
As well as funding research, the UK government has also pledged £100 million to produce a vaccine at scale at the Cell and Gene Therapy Catapult Manufacturing Innovation Centre in Braintree, Essex and £93 million for the Vaccines Manufacturing and Innovation Centre (VMIC) in Oxfordshire. A further £38 million will ensure a rapid deployment facility can begin manufacturing,3 while a deal with Wockhardt will see a fill and finish line start this year at the firm's subsidiary, CP Pharmaceuticals in North Wales.4
Ramping up production
The rate at which COVID-19 vaccine programmes are moving is unprecedented. Never before have we seen companies rushing to develop and manufacture a product on this scale. Of course, this haste is hardly surprising, given the impact the virus has had on public health, healthcare systems, economies and education. Many believe we can only emerge from the crisis when there is a safe and effective vaccine that is available to a country's entire population at a relatively affordable price. However, companies must remain mindful of the viability and safety of these vaccines before rolling them out in order to avoid a potentially catastrophic situation.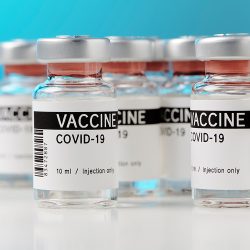 It has been a year of rapidly formed partnerships and new deals as countries try to secure millions of doses of particular vaccines ahead of approval. The UK alone has ordered 340 million doses from six companies – far more than a country with 66 million people would need – because there may be variations in how different segments of the population respond.5
Until recently, it would also have been difficult to imagine a company building parallel supply chains like AstraZeneca has in order to create sufficient capacity to deliver two billion doses of the Oxford (AZD1222) vaccine worldwide. This is partly due to the development of strategic partnerships, such as the deal it struck with Serum Institute in India, enabling the company to be on track to provide 'broad and equitable access' to the vaccine.6
Risk management
Capacity is not the only consideration, of course – understanding risk is also crucial. Remember that the industry's complex global supply chains were called into question at the height of the pandemic when factory shutdowns in India and China could have threatened the global supply of life-saving drugs. It is still too early to say how much established supply chains will change as a result of the crisis; however, as the authors of one report state: "The intense focus on risk management across networks and supply chains will likely continue, despite the inevitable increased costs."7
Forward planning
Increasing capacity at scale, while managing the enormous risk this brings, demands investment in a company's capabilities and collaboration with carefully chosen contract manufacturing organisations (CMOs). The timeframes manufacturers are working to have never been more compressed and they have no choice but to start scaling up before a vaccine is approved. In these extraordinary times, the financial shortfall dwarfs in comparison with the damage the virus could cause in the event of another large‑scale outbreak.
Government funding and advance orders might mitigate at least some of the financial risks, however, companies are still taking a big gamble, not least because the precise manufacturing processes still need to be refined. Currently, we do not know how long it will take to produce a single batch, let alone supply an entire country. The learning curve may be steep – but there are steps that can be taken to limit the risks ahead of these facilities becoming operational.
Capacity is not the only consideration, of course – understanding risk is also crucial"
Advanced planning and scheduling (APS) methods are critical when working at this scale as they can help planners and other stakeholders understand a facility's capabilities before production starts. Even if they only have data from a limited number of initial batch runs they can use rapid modelling and 'what if?' scenario planning to determine whether there is enough capacity to produce the required doses of a vaccine within the timescale. Identifying roadblocks early in the process offers a chance to resolve them quickly, reducing the risk of error and missed deadlines.
When it comes to day-to-day planning and scheduling, maintaining consistency is key no matter what the drug or vaccine is. Without this, manufacturers run the risk of encountering problems with batch yield or face increasing struggles to maximise outturn. Spreadsheets can be used to schedule complex and time-sensitive processes, but recent events which saw nearly 16,000 COVID-19 tests misplaced as a result of Public Health England using outdated Microsoft Excel files, demonstrate that this way of working is simply not reliable when there is so much at stake. However, sophisticated software applications will ensure consistency is maintained while maximising outturn – especially when delivery times are tight.
We must remember that this is a novel vaccine and even the most experienced planner cannot predict every variable. Teams may be working together at new facilities for the first time, so they will need actionable insights, based on real-time production data, to make effective decisions at speed. Furthermore, lack of visibility means it is easy to miss some of the obvious barriers to efficiency and productivity. Oversights with machine maintenance in the master schedule, for example, could lead to unnecessary downtime, while lining up every task for a Monday morning could result in bottlenecks. Advanced planning and scheduling can automate manual tasks, considering every variable and constraint to determine whether a product can be delivered at the right volume to the timescale agreed. It also aids understanding of the impact on the production of other drugs, so companies can make sure supplies are not disrupted overall. Importantly, it reduces the chance of human error when scheduling inter-dependent processes and makes the most of capacity at a time when no company can afford for its resources to be under-utilised.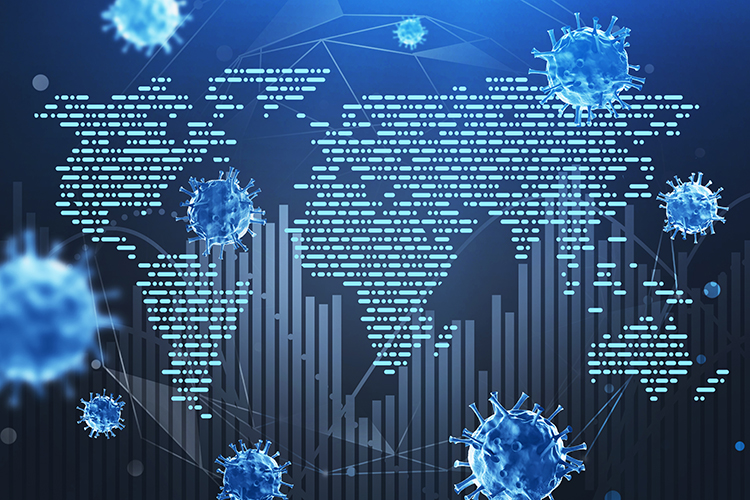 Automating processes
This does not mean the skills and experience of production planners are no longer needed – quite the opposite, in fact. Automating manual processes frees these workers up to concentrate on tasks that add essential value at this critical time.
The risks involved in developing and delivering a vaccine at this scale are clear and manufacturers must ensure they are able to fulfil the orders they receive. Any mistakes or hold-ups and the revenue generated from advance orders will quickly disappear. Pharmaceutical companies are currently under intense scrutiny and cannot afford the commercial impact and damage a delay would cause to their long-term credibility.
The development of a COVID-19 vaccine has been characterised by innovation and collaboration between governments, universities and pharmaceuticals companies at every step. The lessons we learn from this crisis could well pave the way for a closer alliance between R&D and manufacturing, with new generations of therapies being produced in Europe. We may see supply chains recalibrated to ensure nations are not impacted by future stocks, as well as the creation of more quality jobs in the life sciences industry.
Whether they are investing in a new facility, scaling up at an existing one or want to be more competitive in a global market, companies will rely on digital technologies to embed good manufacturing practices (GMP) from the start. Advanced planning, artificial intelligence (AI) and the Internet of Things (IoT) all present exciting opportunities to reduce the time it takes to deliver products to market and control costs. In a year when certainty has been in short supply, data‑driven production planning and modelling gives manufacturers the capabilities and confidence to rise to whatever challenge they face next.
About the author
Rod Schregardus is an expert in day-today scheduling, capacity planning and what-if analysis at The Access Group. He works with industry-leading pharma and biopharma companies in the US and UK to help improve efficiency and productivity.
References
Sanofi invests to make France its world class center of excellence in vaccine research and production. Available from www.sanofi.com/en/media-room/press-releases [Accessed 8 Sept. 2020]
Novavax Covid-19 Vaccine Manufacturing Facility. Available from www.pharmaceutical-technology.com/projects/… [Accessed 8 Sept. 2020]
UK Government. Over £100 million cash boost to manufacture millions of doses of COVID-19 vaccine. Available from www.gov.uk/government/news/over-100-million-cash… [Accessed 8 Sept. 2020]
Rees, Victoria. UK government reserves Wockhardt production line to fill finish COVID-19 vaccines. Available from www.europeanpharmaceuticalreview.com/news/125137/… [Accessed 8 Sept. 2020]
Torjesen, Ingrid. Covid-19: Pre-purchasing vaccine—sensible or selfish? BMJ 2020;370:m3226 Available from: www.bmj.com/content/370/bmj.m3226 [Accessed 8 Sept. 2020]
AstraZeneca to supply Europe with up to 400 million doses of Oxford University's vaccine at no profit. Available from www.astrazeneca.com/media-centre/press-releases/… [Accessed 8 Sept. 2020]
Kelleher, Katie; Kumar, Ketan; Patel Parag and Ulf Schrader. Pharma operations: The path to recovery and the next normal. Available from Pharma operations: The path to recovery and the next normal. [Accessed 8 Sept. 2020]