Availability of critical medicines during pandemics
The impact of COVID-19 is wide-reaching with disruptions to supply chains likely to continue over the coming years. In this article, Dave Elder discusses the effect of the pandemic on the supply and demand of critical medicines and what this means for pharma supply chains.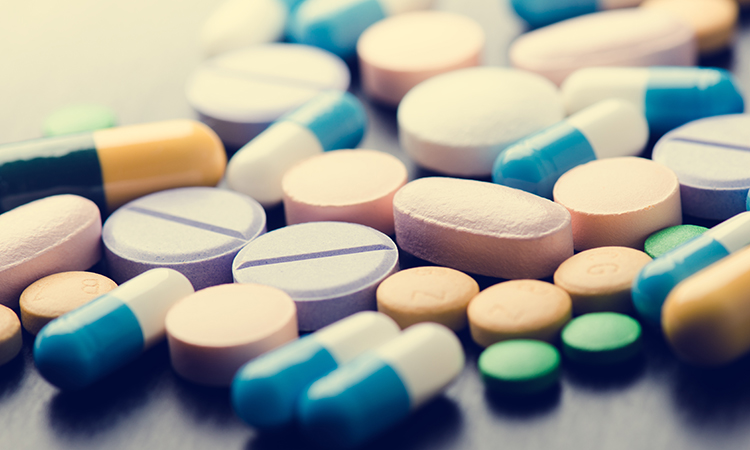 THE QUESTION of availability of critical medicines during the COVID-19 pandemic has raised many significant issues and highlighted numerous moral and ethical conundrums. According to the European Medicines Agency (EMA),1 there are five major factors impacting on the supply and demand of key medicines during pandemics, which are discussed below.
Temporary lockdowns of manufacturing sites
Lockdowns have impacted the availability of active pharmaceutical ingredients (APIs), drug product, personal protective equipment (PPE) and medical devices eg, ventilators. They can affect key staff or whole manufacturing units, adversely impacting the overall supply chain. At the height of pandemic, even those countries with significant manufacturing capability, eg, Italy, were not able to fully utilise that capability due to labour shortages or mobility restrictions. The Organisation of Economic and Co-operation and Development (OECD) has indicated that "The danger of beggar-thy-neighbour policies is that you are also your neighbour's neighbour".2
Travel restrictions impacting exports, ie, logistical issues caused by border closures
Large-scale cancellations of international air travel allied to country-specific travel bans severely constrained the transport of freight by air. Delivery times were also affected, impacting some time-sensitive medical supplies, eg biologicals.3 From a shipping perspective, large numbers of shipping containers were simply in the wrong place. For example, China and restrictions on their subsequent movement led to a global shortage that fuelled a significant price rise. Lockdowns also impacted the availability of the workforce to load/unload ships at many international ports.2 In addition, global supply chains were significantly impacted by the requirements for additional PPE measures for all members of the supply chain, affecting both costs and timings.2
Country-specific export bans
Country-specific export bans graphically illustrate the significant inter-dependency of global trade. Early in the pandemic, India announced that it would restrict 10 percent of its total medicinal exports due to COVID-19. This covered many important drugs and drug products. The country later banned exports of hydroxychloroquine, but under significant international pressure rapidly reversed the decision. India then stated that it would allow exports of those medicinal products in "appropriate quantities" to "neighbouring countries" and "nations who have been particularly badly affected by the pandemic".4 Of note, India is heavily dependent on China for key raw materials and APIs and was therefore heavily impacted by COVID-19-related Chinese factory lockdowns.5 This in turn had a huge knock-on effect in the supply of critical medicines for the EU and US.
Increased demand for specific medicines used to treat COVID-19 patients
COVID-19 resulted in a huge increase in demand for specific medicines, eg, hydroxychloroquine, resulting in shortages during the initial phase of the pandemic.6 Subsequently, new clinical findings prompted specific surges in demand, eg, remdesivir. In addition, certain established drugs, such as dexamethasone, also saw significantly increased usage.7
Increased stockpiling by individual citizens, hospitals or at member state level
Stockpiling of critical drugs was undertaken by both individuals and hospitals.8 Certain governments also took measures designed to ensure supply for their own populations that had the effect of limiting supply for others.2 For example, in July the US announced that it had bought up more than 500,000 doses of remdesivir, an effective treatment for COVID-19. This equated to Gilead's entire production for July and the majority of its production in the following two months; thereby depriving the rest of the world access to this vital drug during a critical time period.9
Summary
At the end of the day, only international co-operation will ensure the availability of critical medicines during pandemics.2 The COVID-19 pandemic has also highlighted the vulnerability of globalisation and it will likely prompt greater focus on regional or country-specific supply chains.
About the author
David Elder has nearly 40 years of service within the pharmaceutical industry at Sterling, Syntext and GlaxoSmithKline. He is now an independent GMC consultant. He is a visiting professor at King's College, London and is a member of the British Pharmacopoeia. He is a member of the Joint Pharmaceutical Analysis Group (JPAG) and the Analytical Division Council of the Royal Society of Chemistry.
References
EMA, 2020. Availability of Medicines during covid-19 pandemic. Press briefing – 14 May 2020.
OECD Policy Responses to Coronavirus (COVID-19), COVID-19 and international trade: Issues and actions, Updated 12 June 2020. http://www.oecd.org/coronavirus/policy-responses/covid-19-and-international-trade-issues-and-actions-494da2fa/. Accessed on 6 October 2020.
Curran, E. Urgent Demand for Medical Equipment is Making Air Cargo Fees "Absolutely Crazy", Bloomberg, https://www.bloomberg.com/news/articles/2020-03-30/-absolutely-crazy-air-cargo-fees-highlight-supply-chain-squeeze Accessed on 6 October 2020.
Dasgupta, N, Miglani, S. India Allows Limited Exports of Anti-Malaria Drug After Trump Warns of Retaliation, Reuters , 06 April, 2020. https://uk.reuters.com/article/us-health-coronavirus-india-drugs/india-allows-limited-exports-of-anti-malaria-drug-after-trump-warns-of-retaliation-idUKKBN21O34B. Accessed on 6 October 2020.
Rees, V. India to restrict 10 percent of medicine exports due to coronavirus. https://www.europeanpharmaceuticalreview.com/news/114484/india-to-restrict-10-percent-of-medicine-exports-due-to-coronavirus/. Accessed on 6 October 2020.
Romano, S, Galante, H, Figueria D, Mendes, Z, Rodriguea, AT. Time-trend analysis of medicine sales and shortages during COVID-19 outbreak: Data from community pharmacies. Res. Social Adm. Pharm. 2020 May 23. doi: 10.1016/j.sapharm.2020.05.024 .
BMJ, 2020. Covid-19: Demand for dexamethasone surges as RECOVERY trial publishes preprint. BMJ 2020; 369: m2512.
Blackman, M. HOSPITALS AND HEALTH SYSTEMS STOCK UP ON PANDEMIC MEDICATIONS FOR POTENTIAL SECOND WAVE. https://www.healthleadersmedia.com/strategy/hospitals-and-health-systems-stock-pandemic-medications-potential-second-wave. Accessed on 6 October 2020.
Barnes, J. Remdesivir: US buys up almost entire world supply of coronavirus drug. Wednesday 01 July 2020. https://www.independent.co.uk/news/world/americas/us-politics/remdesivir-coronavirus-drug-us-buy-world-supply-price-gilead-a9594781.html. Accessed on 6 October 2020.