Outsourcing firms demonstrate resilience in the face of uncertainty
Rodney Steel, Chief Executive of the BCMPA – the Association for Contract Manufacturing, Packing, Fulfilment and Logistics – discusses the continued important role of outsourcing in the pharmaceutical industry and how contract manufacturers and packers have responded to some of the latest challenges.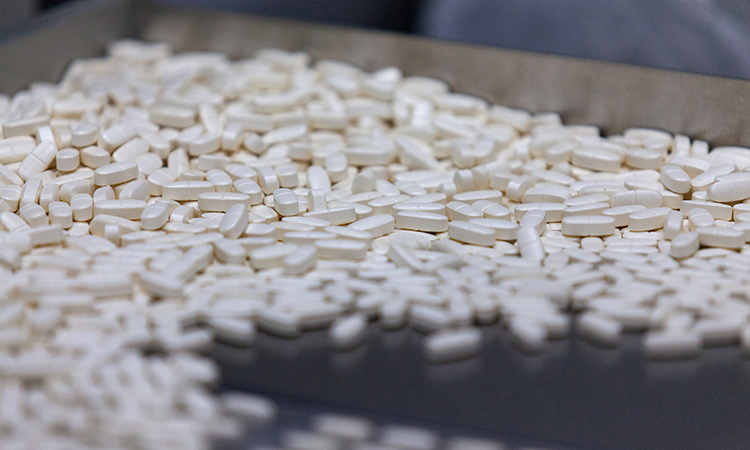 WITH THE COVID-19 pandemic dominating global news over the past nine months, the pharmaceutical industry has never been more in the spotlight – from the race to find a vaccine and develop effective treatments to a more general requirement to help consumers maintain their health and wellbeing as well as boost their immune systems. While pharma companies have always needed to be highly responsive, the arrival of the coronavirus brought a whole new meaning to the word adaptability.
It is therefore hardly surprising that during these times of uncertainty and unanticipated demand, many pharmaceutical companies are looking to outsourcing through a contract manufacturing organisation (CMO) as a key support for their business.
This is not a new phenomenon; the ability of CMOs to respond quickly, in particular to support new developments and help meet the requirements of changing markets, has made them valuable partners for many pharmaceutical companies over the years. Nevertheless, as the world entered lockdown, the BCMPA membership faced the ultimate test of flexibility as they had to adjust operations overnight to meet demand.
Health-related product sales began to soar as the virus started to take hold. Most notably, CMOs have seen a dramatic increase in sales of hand sanitisers and COVID-19 test kits, as well as vitamins, minerals and supplements (VMS), as consumers seek improved health in the face of the pandemic. Furthermore, with hospital and surgery visits seriously curtailed during lockdown, many BCMPA member companies saw sales grow across their entire ranges of products.
Ian Robinson, Director of Business Development at Chester Medical Solutions, for example, said the company had experienced its "busiest ever period since March", while Andy Causer, Director of Sales at Wasdell Group, said the company had doubled shifts at two of its plants and was operating 24/7 from a third. Many of these surges in demand can be attributed to the stockpiling of products, said Gareth Lewis, Managing Director at PharmaPac UK, although he pointed out that this was something the company was used to: "As a business, we are very experienced in responding to such spikes. We reacted straight away to ensure the continuation of the supply chain at all times."
Lewis added that in anticipation of the high demand for PPE from the growing pandemic, PharmaPac had already been working with global suppliers to ensure availability in the UK. By reacting promptly, the company ensured key sectors were supplied when they needed it the most. Causer emphasised that coping with any unexpected levels of demand is "all about flexibility and finding solutions", and this was certainly true of the many unique situations caused by the coronavirus pandemic.
"Extended overseas lead times were a challenge initially," noted Robinson. "They jumped from four to eight or nine weeks. In response, we looked at critical items and contacted the supply base as soon as the situation arose. We ensured we remained proactive and by having flexible relationships with our suppliers we had no issues." Lewis agreed: "We have always held safety stock of key items and we work closely with our suppliers and partners to ensure we consistently maintain adequate stock levels. Naturally, the disruption of the supply chain impacted our lead times and costs, but this was managed professionally by the team to ensure our service offering was not affected."
In addition to this, all BCMPA companies had to adapt their production processes not only to deal with demand, but also to provide a COVID-safe working environment. Alongside enhanced cleaning regimes, initiatives included operational work bubbles and one-way walk systems. "As a pharmaceutical supplier, our health and safety standards were already very high," pointed out Lewis, "so it was relatively simple to increase these."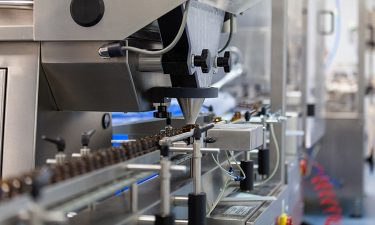 COVID-19 was an unexpected challenge in what was already anticipated to be a busy 2020. While CMOs constantly deal with new regulations and legislative changes, one with particularly wide-ranging implications has been the continuing demands of the EU Falsified Medicines Directive (FMD). For many CMOs, however, this provided the ideal opportunity to demonstrate their partnership approach, supporting clients as they negotiated the new legislative requirements. Wasdell Group, PharmaPac and Chester Medical have all invested in additional track and trace and serialisation capabilities, while Chester Medical has also provided coaching and mentoring for clients. "As with any area of business, you have to make investments or you can get left behind," commented Causer. "It is an important part of ensuring we remain in demand."
At the start of the year, Brexit was seen as the major event that CMOs would have to deal with and as the end of the transition period fast approaches, companies are making sure they have their plans in place. "When Brexit was first confirmed, we reviewed the regulatory requirements with our customers and put contingency plans in place. They have since been reviewed to ensure we continue to supply to our existing customers with no additional lead times or costs," said Lewis. "There are still many unknowns, but we are making sure we are as fully prepared as we can be," said Causer. "For example, we have established a facility in Ireland, which means we can transport to and from the EU without going through the UK."
Despite the challenges of Brexit, the UK is still recognised as a world leader in pharmaceutical products and for this reason, many companies find it an attractive country to launch in. "Quality remains a massive factor in the pharma sector and the UK is seen as a safe pair of hands," confirmed Robinson. "We do everything in our capacity to ensure we continue to provide this high level of service."
Another critical consideration that has not been side lined by the pandemic is the need for more sustainable packaging and manufacturing. "We have always been conscious of the impact our services may have on the environment," said Lewis. "We continue to review our packaging materials, as well as the entire supply chain and delivery network, to ensure they are as effective as possible."
Chester Medical Solutions has recently switched to electric vehicles and is looking to introduce environmentally friendly plastics in blister packaging. Robinson added that while it is complex to change packaging in the pharma sector due to extensive regulations, it is something the company is passionate about and works hard to deliver.
It is this ability to understand, anticipate and respond quickly to changing market requirements that encapsulates the benefits of outsourcing in the pharmaceutical sector. Whether the onset of a global pandemic, the introduction of new legislative requirements or simply the need to meet the latest consumer demands, CMOs are resilient and well equipped to provide the necessary skills, knowledge and capabilities that support their clients and maximise opportunities no matter what the circumstances. As Causer concluded: "Service is key."
About the author
Rodney Steel was announced as Chief Executive of the BCMPA in 2003. Since then, membership has grown year on year to over 160 companies. Prior to this role, Rodney spent several decades in the print and packaging industries, including running a successful contract filling business in the chemical sector.