Should life sciences businesses require employees to use the NHS COVID-19 App when at work?
The NHS COVID-19 App was introduced in the UK on 24 September. Many welcome its arrival as another step to contain the spread of COVID-19, while others are concerned about using the app for data and privacy reasons. In this article Helen Farr, a partner at Taylor Wessing, explores the potential legal implications for companies banning staff from using the app while at work.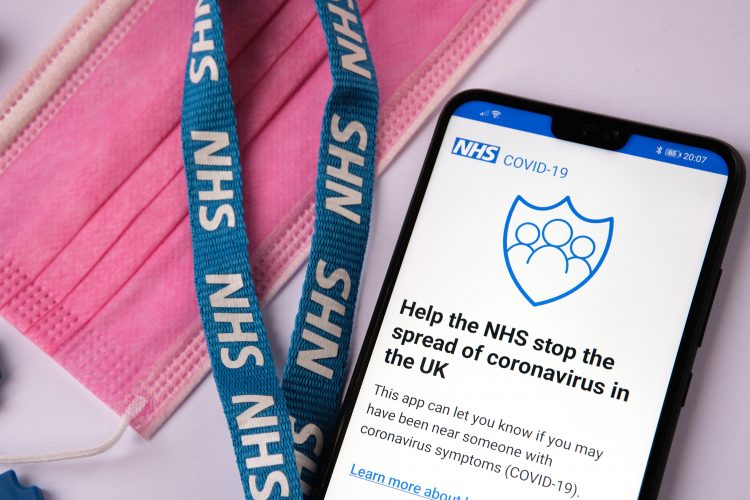 [Credit: Ascannio/Shutterstock.com]
Employers in the UK life sciences sector face a dilemma. It is not mandatory for staff to use the National Health Service (NHS)'s COVID-19 Test and Trace app, so employers can either leave the choice to download to the employee; or express a view about whether the app should or should not be used in the workplace. This is particularly relevant for those businesses who provide work devices to their employees.
Companies could introduce a requirement that employees use the tracing app on a device that they provide to their staff. If it is not possible to guarantee social distancing between staff in the workplace there are compelling arguments for this approach. Use of the app is another way to protect health and safety in the workplace and should help to minimise sickness absence.
Life sciences employers face the dilemma of balancing the need to protect the health and safety of their staff at work and protecting their personal data…"
If a business wants employees to use the app and intends to process personal data produced as a result, it needs to take advice on whether this complies with its obligations under General Data Protection Regulation (GDPR) and the Data Protection Act 2018. Employers also need to be satisfied about the security of data if they mandate that employees must use the app and share their health data with the employer.   
It is difficult to require employees to use the app outside work because doing so could infringe employees' privacy and would not be a reasonable management instruction. Weighing up these considerations, businesses may take the view that the benefit of requiring staff to use the app at work is limited.
If employees do use the app then the employer must rely on employees' self-declaration of exposure to infection. For employees who can work from home during any period of isolation this is fine as their pay and ability to work will not be affected.  
However, for life sciences business many employees are lab based and cannot work during any period of self-isolation. As a result, their willingness to make a self-declaration is likely to be based on how they are paid during any period of self-isolation. Statutory Sick Pay (SSP) is available for those who are required to self-isolate, but its low rate could deter some asymptomatic employees from reporting exposure.
Is it better that employees do not use the app at work? 
This approach has been taken by some companies, for example GlaxoSmithKline (GSK). It has been reported that the pharmaceuticals giant has told staff working at its R&D labs and manufacturing sites to switch off the app when at work. GSK has said that it has taken this step because these working environments are highly controlled and the company is "following the highest COVID-19 security and protection protocols."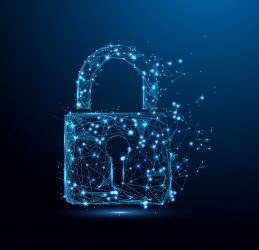 Other businesses are concerned that the app is not sophisticated enough. Because the app is based on phone contact rather than personal contact, it can in certain situations result in misleading results. For example, if bags containing phones are left in lockers away from work stations the contact with other phones left in lockers can trigger the requirement for self-isolation, even though the users of the phones have not been in close contact in the workplace. A concern in this instance is that large numbers of people will be required to stay away from work unnecessarily.
Life sciences businesses employing those working in labs or in closely controlled working environments may choose to follow GSK's lead. But before doing so, they must be confident that they are able to offer and maintain the highest standards of protection against COVID-19.
Even if these conditions exist, employers should be aware that in the frequently asked questions section of the government guidance on the use of the app, it is still an important part of the defence against COVID-19.  
Considering this, some employees may feel strongly that they should be allowed to continue to use the app at work as part of their fight against the disease. Forcing staff to switch off the app could result in employee relations issues. Many stakeholders may also view this negatively and so there could be problems relating to reputation management from this decision.
These concerns mean that the pressure on businesses to be confident that they are taking all steps to protect the health and safety of their employees in the workplace using other measures increases. It also puts pressure on businesses to give clear messages about these steps to concerned staff and relevant stakeholders.
Does taking the step of requiring employees not to use the app at work increase the risk profile for the business?   
No employer can prevent an employee from using the app outside work. If an employee develops COVID-19 symptoms but has used the app outside the workplace, without being requested to self-isolate through it, it strongly suggests that the illness has been contracted in the workplace. This potentially enhances the risk of a claim against the employer, especially if the ill employee can point to occasions when the employer's COVID-19 defences were breached. 
The introduction of the NHS COVID-19 App in the UK is an important part of the fight to stop the spread of the coronavirus. Life sciences employers face the dilemma of balancing the need to protect the health and safety of their staff at work and protecting their personal data with the need to ensure that their businesses remain operational and productivity is maintained. The question of whether to require employees to download this app is one element for life sciences to consider as part of this balancing exercise.
About the author
Helen Farr is a partner at Taylor Wessing. Her practice covers the full spectrum of employment law and human resources strategy with extensive experience in complex advisory and litigation projects. Helen has particular expertise of working with clients in the financial, tech and professional services sectors.