Has COVID-19 changed public perception of pharmaceutical companies?
EPR's Hannah Balfour explores pharma's reputation prior to the pandemic and the impact of COVID-19, highlighting areas which pharma could focus on to improve consumer relations and drive public engagement and trust.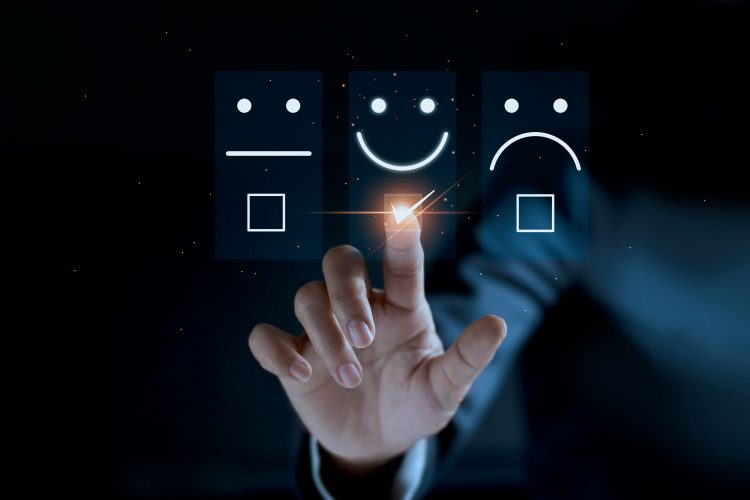 The pharmaceutical industry, and in particular big pharma, has been hampered with reputational issues for years. This negative public perception was highlighted in a report published in September 2019, which found that pharma had the worst reputation of all industries according to the American public.
The researchers reported that pharma had the lowest reputation score since the US analytical company Gallup began polling public opinion of industries in 2001. The criticisms in the report focused on high drug costs and the industry's role in the US opioid crisis, suggesting that pharma's rating is unlikely to recover "until its role in the opioid epidemic is addressed and the political pressure on the industry for high prices and massive profits subsides".
The report was released before COVID-19, which thrusted pharma R&D into the spotlight. To understand how the pandemic has impacted the reputation of the industry, European Pharmaceutical Review's Hannah Balfour discussed the findings of Caliber's Global Pharma Study 2020 with the company's Chief Executive Officer, Shahar Silbershatz.
Measuring company reputation
To measure the reputation of a company, Caliber uses a Trust & Like Score as a measurement of corporate reputation. "The score is taken on a week-by-week basis to see how public opinion evolves over time and establish what might be impacting any changes," said Silbershatz.
He explained that their study of pharmaceutical reputation was initially due to be published in early 2020, but after the emergence of COVID-19 it was delayed and extended to enable the reputational impact of the pandemic to be explored. A total of 47,000 evaluations of 67 pharmaceutical companies (including 14 big pharma enterprises) were analysed to establish how pharma's reputation changed between 2019 and 2020 and ascertain what effect COVID-19 had on the reputation of pharma as a whole, and as individual companies.
Over 13,000 interviews were conducted in 12 European markets, as well as China, Brazil, the US, Canada and Russia.
The 14 big pharma companies included in the analysis were: AbbVie, AstraZeneca (AZ), Bayer, Eli Lilly, GlaxoSmithKline (GSK), Johnson & Johnson (J&J), Merck, Novartis, Novo Nordisk, Pfizer, Roche, Sanofi, Takeda and Teva.
Reputation prior to the pandemic
In contrast to the Gallup report, Caliber's research suggests that the reputation of pharma has increased significantly in the past two years. This is likely because it reflects global opinion rather than that of just the US – a region that falls into a category that the report suggests generally distrusts pharma.
Wealth dictates reputation
According to the report, the greater the gross domestic product (GDP) per capita of a country, the more negative its people are towards the pharma sector. Interestingly, the data suggest that people within high-GDP countries are also less aware of the products and services offered by pharma companies. One possible way for companies to improve their reputation in these markets, particularly the Nordics, Switzerland and the Netherlands, would be to engage more with consumers and increase their familiarity with the products and services, the report suggests.
Does dependency drive poor public opinion?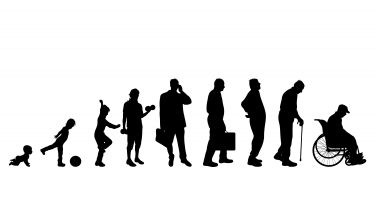 When dissected by age the data suggest that as people get older, the less favourably they perceive pharma companies. This implies that there is a paradox in the industry; the more reliant people become on healthcare and medicine in general, the poorer their opinion of the industries that many suggest they should be increasingly thankful for. This could potentially be explained by the fact that the perceptions of different generations were driven by different factors; where younger generations (X, Y and Z, born after 1965) were focused on innovation, differentiation and authenticity in their ratings, Baby Boomers (born between 1946 and 1954) and those from Generation Jones (born 1955 to 1965) valued company offerings above all else and the Silent Generation (born between 1928 and 1945) based their Trust & Like Scores primarily on perceived integrity. The report also proposed that the drop in reputation with age may be due to those who require more medications having rising expectations, and with these anticipations there is a greater risk of disappointment.
The big versus little debate
The public opinion of the 53 smaller companies examined in the study within their local market was generally higher than that of the 14 big pharma companies. Silbershatz noted that these smaller companies are still large international organisations, just not the world's biggest. Small pharma performed better in all dimensions explored, with a particularly pronounced difference to big pharma in two key areas: differentiation and integrity, where the average score difference was more than three points.
According to the report, smaller companies are generally perceived as more responsible, which is especially important when integrity was found to be the primary driver of trust and affection worldwide.
The reputational impact of COVID-19
Silbershatz explained that the pandemic has had a net zero effect on the public opinion of pharma: "the Trust & Like Score increased for some but decreased for others".
He highlighted that the pandemic appears to have had a polarising effect on big pharma's reputation, with those who had lower Trust & Like Scores prior to the pandemic – such as Bayer –becoming less trusted and liked; whereas those with higher scores gained more public approval, eg, Novo Nordisk.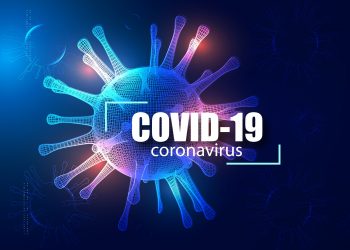 To truly understand the reputational impact of the COVID-19 pandemic, Silbershatz said you have to "explore the details". For instance, he noted an interesting contradiction that has been heightened by the pandemic: "the more well-known a company is, the less liked it is". The report states that this was true prior to the pandemic, but calculations after the onset of the pandemic suggest this inverse relationship became stronger.
The report cautioned that this problem may need more, rather than less, communication in order to be solved. "The issue here is that companies are so often talked about but not through their own communications," Silbershatz commented. "Instead, they are discussed by the media and other sources which are typically negative." He highlighted that the press overwhelmingly tends to report on negatives – for example, if a company is not diverse enough, has issues with a regulatory body, has a high profit margin for a drug or offers a product that causes severe, life-threatening side effects.
To rectify this, Silbershatz explained that pharma "needs to talk directly to audiences and tell their side of the story. This is a chronic problem with pharma because they seem to believe that customers understand them and their importance without being told; however, the opposite is true. Big pharma needs to clearly define their purpose, have a truly differentiated and unique goal, and articulate it effectively to consumers so they understand."
Future focus
"The COVID-19 pandemic is a really interesting time, with contradicting consequences: for one, the public is listening, watching and reading – paying more attention to pharma and drug development than perhaps ever before. This provides a great opportunity for companies to redefine what they stand for," explained Silbershatz. "However, COVID-19 and its impact are also potentially harmful; where people are expectant that pharma will come out with a 'miracle' drug or vaccine, the potential for disappointment is huge and any failures, particularly with regards to vaccines, could prove to be reputationally damaging. This is particularly true because the public are typically not aware of the processes involved in drug and vaccine development. At this time, communication is vitally important – both for people to understand how and why a drug may be slow coming to market, and to allow companies to engage more with consumers."
Relevance
According to the report, with or without the pandemic, a major area of focus should be on relevance. In every country, relevance was one of the lowest scoring areas, essentially meaning that people find it difficult to relate to what pharma stands for. While in developed markets this typically came down to a lack of knowledge about pharma and their offerings, in others the driver was unclear.
At this time, communication is vitally important – both for people to understand how and why a drug may be slow coming to market, and to allow companies to engage more with consumers…"
Silbershatz explained the importance of relevance in relation to Novo Nordisk, who scored the highest in this category (70.4 out of 100). He said that, at least in part, their positive reputation may be due to the enterprise's clearly defined purpose: "it stands for primarily one thing: finding a cure for diabetes. This makes it unique, recognisable and is something people can relate to. Novo Nordisk had the best reputation of the 14 big pharma companies we studied before COVID-19 and its Trust & Like Score only increased with the pandemic. This may also be because diabetes patients have been one of the groups heavily impacted by COVID-19."
The real-world impact of a poor reputation – risking data breach
In a new study, researchers found that various hackers are targeting and exposing companies that they believe to be faking social responsibility, rather than primarily hacking for financial gain.
The co-author of the study, a professor of management information systems (MIS) at the University of Delaware, John D'Arcy said that their research identified the firms that participated in "greenwashing" – more minor, peripheral social responsibility efforts (such as recycling programmes or charitable donations), that only give an appearance of social responsibility – were more likely to be hacked. He added that hackers were especially likely to breach companies when they are not only trying to improve their image but also using these actions to mask poor overall corporate social performance (CSP): "Firms may be placing a proverbial target on their back, in an information security sense, by engaging in greenwashing efforts."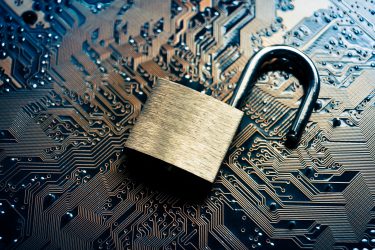 In contrast, firms engaging with more embedded forms of corporate responsibility (eg, diversity initiatives and producing eco-friendly products) were likely to have fewer hacks and data breaches. D'Arcy explained: "These same internal and external hackers are likely to see such embedded CSP efforts as genuine attempts at social responsibility… and thus they will be less likely to target these firms for a computer attack that results in a breach."
D'Arcy warned that companies should be cautious about promoting peripheral CSP efforts if they have otherwise poor records on corporate social issues: "What was once accepted as meaningful CSP activity may no longer appease certain stakeholders and in this era of increased information transparency and greater expectations of the firm's role in society, engaging in only peripheral actions may result in stakeholder backlash. Firms need to be cautious about promoting their CSP activities unless they can defend their actions as embedded in core practices and as authentically motivated."
Conclusions
Overall, Silbershatz suggests big pharma companies should be working to ensure that the public are aware of their offerings and mission, ensuring that they come across as relatable and differentiated . He indicated that within this, pharma should be doing more to engage directly with audiences, rather than relying on third-party communications which can be overwhelmingly negative or assume that the public understands its value inherently. He added that the attention afforded by the COVID-19 pandemic offers a once-in-a-generation opportunity for pharma companies to emphasise their importance and potentially repair their reputation.
Related topics
Related organisations
Related people