The future of RIM is cross-functional integration
By digitalising manual workflows and leveraging machine-learning algorithms to monitor events and offer data-driven insights, automation and AI can make regulatory information management (RIM) more effective and less time-consuming.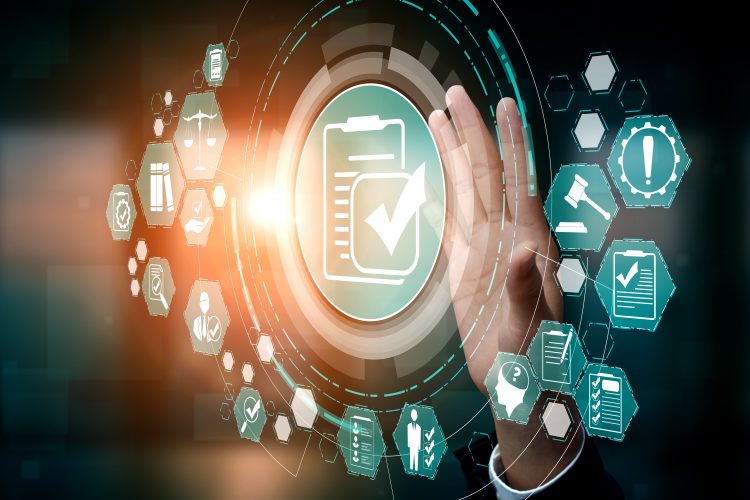 End-to-end regulatory information management (RIM) may mean different things to different organisations, but at its core it has always been defined by four key components:
Dossier management
Submissions
Registrations
Dashboards and reporting.
How those tasks are managed, however, has changed dramatically in recent years.
Regulatory teams used to rely on paper and spreadsheets to track product information, plan submissions and manage registrations. These tasks created hundreds of hours of manual work and resulted in a high risk of error, as well as lost data and missed deadlines.
Eventually, regulatory requirements started to become unmanageable for humans alone, which led to the first wave of digital transformations in RIM. New stand-alone technologies emerged, including electronic document management systems (EDMS) for tracking, managing and storing regulatory data and electronic Common Technical Documents (eCTD) for submitting regulatory information. These platforms quickly became a part of day-to-day regulatory operations.
The practice gained further agility with the advent of cloud technology, which brought new functionality and tools as well as better integration with EDMS.
Despite these innovations – and the barrage of new RIM systems that hit the market – pharma companies still have to deal with many of the same regulation management challenges that they faced in the days of paper and spreadsheets. They are required stay abreast of the thousands of continually evolving regulations, performing many high-touch, manual, repetitive tasks to ensure regulatory compliance.
This continues to be a costly and time-consuming regulatory burden that needs to be addressed.
Automation and AI have arrived
Fortunately, some vendors have been taking the obvious next step of using automation and even artificial intelligence (AI) tools to tackle the continuing burdens of RIM. Automation and AI can make RIM more effective and less time-consuming by digitalising manual workflows and leveraging machine-learning algorithms to analyse and monitor events, offering data-driven insights on how to best proceed.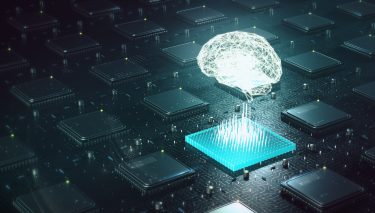 It is important to note the difference between automation and AI. Automation involves building technology to manage routine tasks that are performed habitually without the need for critical decision-making. These tasks, which include renewal publishing and generating reports, are all based on predefined workflows. Their automation delivers incremental time savings across the regulatory environment.
AI tools are more sophisticated and can assist in the regulatory decision-making process. They use custom algorithms that constantly scan multiple datasets to identify relevant trends or events from which to suggest next best actions. AI-driven regulatory activities may include initiating an automated process based on regulatory data analytics, recommending expansion into a new market based on market analytics or documenting a new regulatory process using natural language processing (NLP) tools.
AI tools have the potential to impact many aspects of RIM, including:
Reporting and analytics: AI tools can generate customisable reports and conduct data analytics in real time. The insights generated allow for predictive analytics that can drive decision-making to improve RIM efficiency.
Structured content: AI tools can be leveraged in authoring and content creation; for example, to support the US Food and Drug Administration (FDA)'s Identification of Medicinal Products (IDMP) requirements and International Organisation for Standardisation's substance, product, organisation and referential (SPOR) standard followed by European Medicines Agency (EMA).
Labelling: AI tools can support the creation of structured content for label creation driven by automated regulatory intelligence, NLP and translations.
Cross-functional integration: the final piece
All of these AI-driven applications are currently under development by a variety of RIM system vendors and once available, they promise to deliver significant benefits to the regulatory process. However, there remains one missing piece to this puzzle: cross-functional integration.
Despite the obvious benefits of integrating safety, regulatory and quality systems to share data and provide centralised reporting, few vendors have made any progress in this area. Most regulatory management systems are still stand-alone applications that exist in silos with their own data, functions and formats.
This is a common problem across many departments because historically data management systems were not built for cross-functional use. They were implemented ad hoc and aligned with outdated processes and workflows that were not intended for integrated work. 
It is a frustrating obstacle, but as demand increases for a more seamless regulatory environment, regulatory teams will have to find vendors that can deliver a more integrated solution if they want to increase their efficiency.
Despite the obvious benefits of integrating safety, regulatory and quality systems to share data and provide centralised reporting, few vendors have made any progress in this area"
The good news is that there are already many synergies between regulatory, quality and safety systems. These functions share more than 50 datapoints around the product descriptions alone.
However, because they are all stand-alone systems managed by different teams, they each capture the information using different language and formatting, making data sharing unnecessarily difficult. The same synergies and obstacles exist in how these systems capture submission information and regulatory intelligence, as well as how content management systems are utilised.
How to achieve cross-functionality
While we understand what data we would like to share between systems, creating a cross-functional environment is not easy. These systems need to be aligned to capture data in identical ways and to feature the same built-in process workflows so that every regulatory organisation can maintain their own system while allowing visibility across platforms and processes.
There are several ways to structure such a cross-functional system using AI to support all elements of the RIM process. While every organisation is different, Figure 1 offers a blueprint for how a fully integrated system driven by regulatory intelligence might work.
The integration process starts with a regulatory intelligence database, which can act as a catalyst for all compliance-related processes and workflows. Regulatory intelligence is the lens through which all subsequent tasks take place, making it the obvious starting point for achieving transformation.
From there, companies can enrich the regulatory data by sending it through a processing engine that can assess all impacts and outcomes. The processing engine uses AI, NLP and machine-learning algorithms to analyse and translate each piece of data before routing it to the relevant system(s) – safety, RIM or quality.
The information is also formatted to be easily passed between these three platforms and into a central repository where it creates a single source of truth, regardless of where the data originated. For example, if a regulatory guidance change occurs, that information could be gathered from a regulatory database, analysed by the processing engine, then passed to the RIM system, which logs and tracks the change. Then it notifies the other platforms to ensure all systems have identical data.
Regulatory intelligence solutions which enable cross-functional integration can optimise operations in a way that was never imagined possible"
This can be applied to any guidance change or new requirement, including technical specs for dossiers or a change in reporting frequency. It can also perform several other automated processes, as well as prompt regulatory and safety personnel to complete manual processes that still require human intervention, including reviews and approvals.
Once this integrated solution is in place, all regulatory professionals will have the same information from which to make decisions, track milestones and save the latest data.
Such applications of AI can have a dramatic impact on productivity, freeing regulatory professionals to focus on strategy and keep abreast of regulatory changes and requirements rather than spending their days on manual tasks.
Getting started: four steps to updating RIM
As regulatory professionals look to the future, they must ask themselves what benefits an AI-driven RIM system could bring to their organisations – and how they might begin to embrace that change.
Not every organisation has the resources or support to make a radical system-wide transformation. However, broader scale integration can be achieved, in part, through the incremental incorporation of individual systems over time. This allows companies to recognise the initial benefits of integrated regulatory intelligence and to build a business case for increased future integration and automation.
Conduct a gap analysis: Take a hard look at your existing systems to understand what information can be reused, what can be automated and where the data needs to be cleaned and formatted. This point requires brutal honesty to identify whether your current processes are still efficient; whether outdated technology is creating problems and delays; and what tasks could reasonably be automated. It is important to involve end users in this process because their buy-in will determine whether the new system is a success.
Define your future state: Before looking at technology, redefine your processes and workflows with automation and AI in mind. This is the time to think about regulation as a blank slate, to define new processes, eliminate redundancies and centralise tasks. Then, again, get buy-in from end users, because no matter how good the technology is, it will not add value if people do not embrace it.
Expect customisation: Regulatory platforms are not plug-and-play solutions. To get the most value from these tools, companies must work with vendors to adapt the user environment and train end users before the roll-out is complete.
Review and revise: As you expand your cross-functional regulatory system, look for opportunities to revise what is not working and add new functionality as needs arise. Digital transformation is a never-ending process and making revision part of the regulatory culture ensures new redundancies and delays will not take root.
When companies are looking for technology partners to support their RIM processes, they should be scrutinising how key offerings fit with their business goals. A bolt-on or out-of-the-box, short-term technology solution will not suffice – regulatory leaders must have a long-term vision in mind when considering future investments. They must carefully evaluate solution providers based on their acumen for the immense and unique challenges that accompany pharmaceutical regulatory compliance practices. Attention to these details will make the difference between simply adding a tool to assist with RIM – to truly transforming the way in which the pharmaceutical regulatory teams are able to operate.
Automation and AI are defining a new future for RIM activities. Regulatory intelligence solutions which enable cross-functional integration can optimise operations in a way that was never imagined possible. Strategically supporting this implementation and adoption can help teams to streamline activities that have historically been viewed as non-valuable to produce significant cost savings and deliver higher value.