Manufacturing, Packaging & Logistics In-Depth Focus 2020
Read this in-depth focus to develop your expertise in the characterisation of pharmaceutical powder and fluid flows during continuous manufacturing and find out the benefits of adopting high-resolution, cryogenically cooled thermal imaging for bottle packaging testing.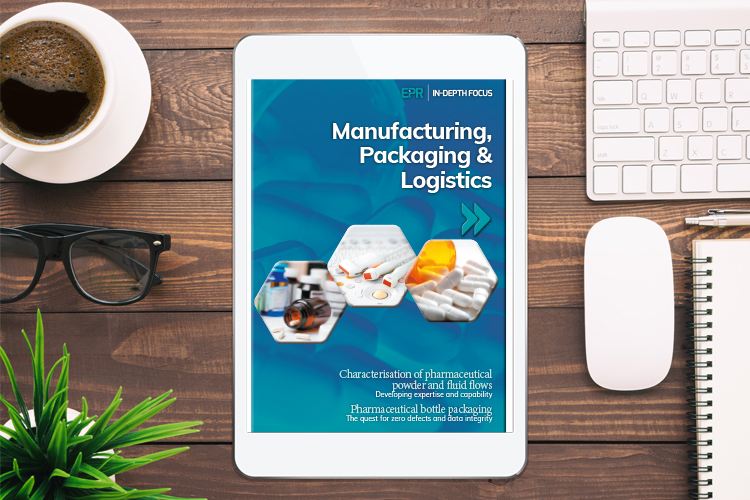 Articles in this in-depth focus include:
Life sciences flow metrology challenges
To realise quality, yield and cost benefits, there is a clear need to develop expertise and capability in the flow measurement and characterisation of pharmaceutical powder and fluid flows within continuous manufacturing processes. Dr Tracy Brown from the TÜV SÜD National Engineering Laboratory in the UK has investigated potential flow measurement requirements within life sciences. Here, she shares their initial findings.
Pharmaceutical bottle packaging – the quest for zero defects and data integrity
This article shares the results from an evaluation of a novel thermal imaging technology that took place before the initial implementation in a Pfizer manufacturing facility. The manuscript describes the technology and reviews the extensive process used to challenge its inspection capabilities through field testing. Finally, the potential benefits of adopting this first-in-class pharmaceutical technology as a new standard for non-destructive testing1,2 of bottle induction sealing integrity in the pharmaceutical industry is summarised.