New opportunities for the global API market
Active pharmaceutical ingredients (APIs) are primary components in the manufacture of drugs, yet this global market experiences numerous challenges. Regulatory pressure, pricing arbitrages, a shift to digital manufacturing and patents for blockbuster drugs are chief among them, but the COVID-19 pandemic added a further hurdle as governments globally decided to boycott APIs manufactured in China. This article discusses several measures undertaken by API manufacturers to successfully navigate the pandemic and the unrelenting demand of patients.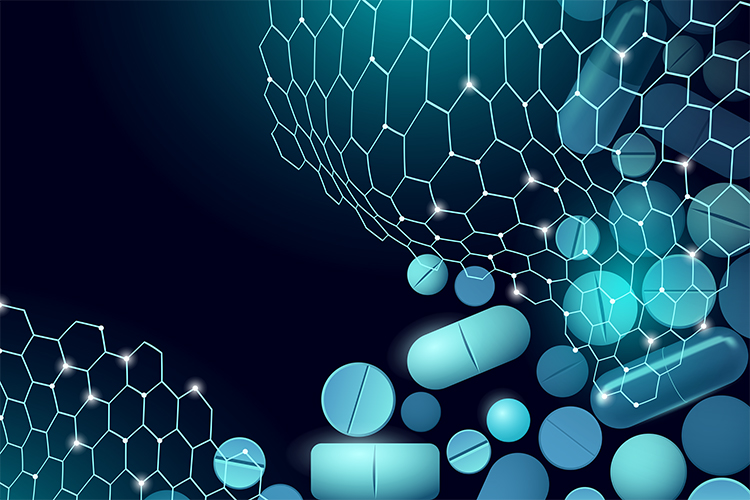 Market scenario
The pharmaceutical industry has recently entered unexplored territory with pending approvals of blockbuster or generic drugs whose production and supply can only run seamlessly based on APIs. These are biologically active substances that are inserted into excipients, which serve as the vehicle for delivery to the patient. The formulation of APIs is often contracted to developing countries due to their low production costs and ability to scale up production according to customisation. The global API market is projected to reach a purported valuation of $215,125.4 million by 2023, according to analysis by Market Research Future (MRFR).1 Investments in drug discovery and development, adherence to quality and quantity policies and moving away from traditional models of production all bode well for the market in the coming years.
Branded drugs and generics
The numbers of chronic and non-communicable drugs are rising continuously as a result of urbanisation and changes in lifestyles. According to a report by the Centers for Disease Control & Prevention (CDC), close to 92.1 million people in the US have been diagnosed with some form of cardiovascular disease. This, combined with the overbearing healthcare expenditure for treatment of patients, is likely to induce the need for efficient medicines and drugs.
Investments in drug discovery and development, adherence to quality and quantity policies and moving away from traditional models of production all bode well for the market in the coming years"
Branded or blockbuster drugs are manufactured after heavy rounds of clinical trials have proved their efficacy and performance. These drugs can be assigned brand names based on the content of APIs in the formulation. Federal regulatory agencies are enforcing new regulations pertaining to labels to ensure patient safety; for example, the Indian Drug Manufacturers Association (IDMA) has proposed the addition of a prefix or suffix to an existing brand name if there is a change of API formulation.
Generic drugs are those manufactured using the permission of a major pharmaceutical company to create their own version of the drug. Developing countries such as India are one of the biggest destinations for generic drug manufacturers, evidenced by an abundance of facilities for production, vast swathes of land, a large workforce, incentives and subsidies, and a seamless distributor network. High potency drugs are likely to widen the scope for generic drug manufacturers and allow them to reach a wide consumer base. For instance, India‑based Glenmark Pharmaceuticals has secured regulatory approval for the manufacturing and marketing of antiviral drug Favipiravir under the brand name FabiFlu to treat mild to moderate COVID-19.
The boom of contract manufacturing organisations (CMOs)
CMOs have gained prominence amid the exorbitant costs of drugs and the rising incidence of chronic diseases. These firms can scale production of branded and generic drugs and supply to customers in developing countries. Pharmacy benefit managers (PBMs) can also negotiate prices of these drugs while providing benefit to pharmaceutical companies and payors.
Continuous and flexible manufacturing are two major methods adopted by CMOs to cater to the growing demand for APIs and drug products"
The scare caused by the COVID-19 pandemic halted the inflow of APIs required for the manufacture of various drugs. During the confusion, India managed to invest in its economy for being an indigenous manufacturer of APIs and not being affected by the paucity in supply chains. The country also decided to partner with government research agencies for the development of efficient production processes. As drug and pharmaceutical exports account for the majority of developed economies' gross domestic product (GDP), nations in Africa are likely to take a cue from India and resort to manufacturing drugs locally and importing APIs. CMOs are likely to take into consideration the growth of various drug supplying platforms, epharmacies and other smaller companies.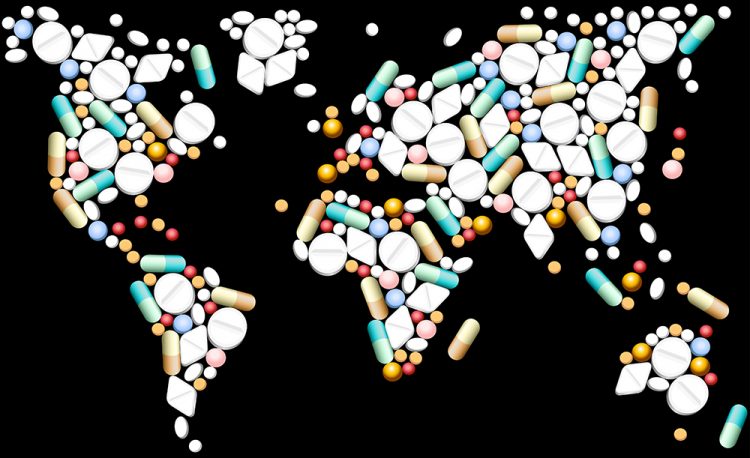 Manufacturing styles
The manufacture of APIs has undergone a significant digital transformation, which can be attributed to the emergence of the Internet of Things (IoT) and a move towards automation. The synthesis of APIs differs according to regions; for instance, CMOs and contract research organisations (CROs) must comply with regulations and change their production according to regional guidelines. In addition, adherence to good manufacturing practice (GMP) and inspection by federal agencies, which is used to counter spurious drugs, must be considered.
Continuous and flexible manufacturing are two major methods adopted by CMOs to cater to the growing demand for APIs and drug products. Production of small molecule APIs and the shift towards personalised medicine is expected to persuade major CMOs to adopt continuous manufacturing approaches. This method can be used in the manufacture of generic drugs on a large scale. Conversely, flexible manufacturing may prove to be a popular approach owing to CMOs increasingly taking on new projects. Simultaneously producing multiple products at large scale will require the use of equipment that can be used repetitively and will influence future facility operations. This approach requires the use of easy-to-handle interfaces in machines for faster deployment of products. An IoT platform can be integrated into the process to gain insights into common operations and equipment and to lower downtime and production costs. A prime example is Sanofi Pharmaceuticals, which invested €610 million in a new vaccine manufacturing facility in France this year to advance the research of new innovative vaccines and produce them on a massive scale.2
COVID-19 – impact on API production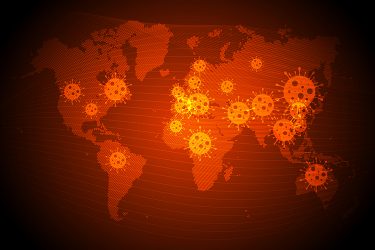 The COVID-19 pandemic put a brake on production and the supply chain of major pharmaceutical companies. It has served to highlight the global reliance on China for APIs for various biologics and generic drugs. There are 44 companies that were deemed non-operational during the pandemic due to lockdown restrictions placed by the government in China. This has led to various nations rolling out programmes for indigenous API production and nations across the EU have reassessed their healthcare models for tackling the virus and ensuring a constant inflow of API production. Prominent pharmaceutical companies are changing their business models and offering solutions based on key performance indicators by country.
The healthcare costs of the public and the current COVID-19 outbreak has led pharmaceutical manufacturers to realign their models to cater to a large patient pool. For example, the US requested hydroxychloroquine (HCQ) be exported from India as a possible treatment for the coronavirus. The virus has also disrupted the supply chain of drugs in Canada and may pose problems for patients in the country. Canadian pharma majors are escalating their plans to partner with countries other than China to gain access to new regions. For example, Brains Bioceutical Corp, a Vancouver‑based company, has passed the test of ANVISA, the regulatory agency of Brazil, for producing cannabidiol‑based products in the region and to a larger extent, countries in Latin America.
In conclusion, the API industry needs to restructure its production process in order to mobilise operations in the event of unprecedented circumstances. The COVID-19 virus is the perfect litmus test for pharma companies to assess their standing and address challenges of the future.
About the author
Vijith Menon is a team leader of content at Market Research Future, where he writes on a plethora of industries including pharmaceutical, medtech, healthcare IT and biotechnology.
References
Active Pharmaceutical Ingredients Market Size, Share & Trends | Forecast to 2025 [Internet]. Marketresearchfuture.com. 2020 [cited 1 December 2020]. Available from: https://www.marketresearchfuture.com/reports/active-pharmaceutical-ingredients-market-1385
Sanofi: Press Releases, Tuesday, June 16, 2020 [Internet]. https://www.sanofi.com/en/media-room/press-releases/2020/2020-06-16-12-00-00. 2020 [cited 1 December 2020]. Available from: https://www.sanofi.com/en/media-room/press-releases/2020/2020-06-16-12-00-00