Current innovations in the vaccine pipeline
As the global COVID-19 response continues, so does the rapidly expanding pipeline for a novel COVID-19 vaccine. Here, experts from Avalere Health outline ongoing US and global vaccine development efforts, including the role of public-private partnerships in accelerating vaccine development. They will also focus on the broader context of respiratory disease prevention by evaluating the advancement toward other respiratory preventative products, including for influenza and respiratory syncytial virus (RSV), with an emphasis on the development of novel delivery mechanisms and mechanisms of action.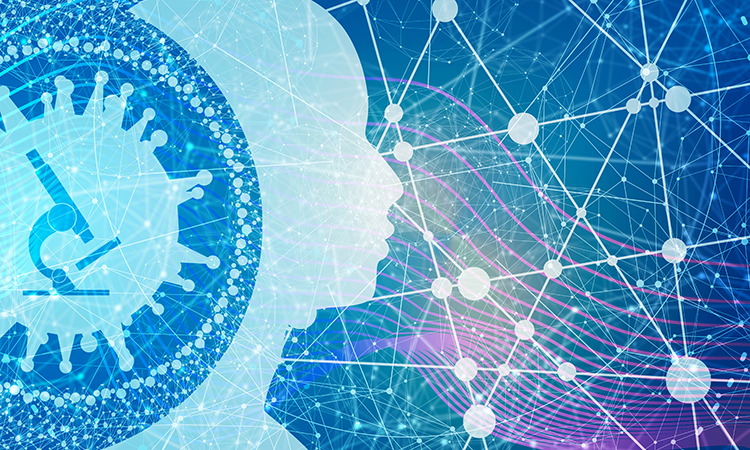 INNOVATION IN vaccine development has significantly advanced in recent years. Ongoing US and global vaccine development efforts have leveraged decades of advancements in routine vaccine development and disease response. These efforts have laid the groundwork for innovation in COVID-19 vaccine development, which could catalyse opportunities for the broader pipeline of vaccines and prophylactic products, novel delivery mechanisms and increased global immunisation. Moreover, what is unique to global COVID-19 response efforts is that innovation has been spurred by unprecedented co-ordination across federal and global organisations and public‑private partnerships (PPPs), which together provide new considerations in scaling innovation.
In this article, we will review the current status of COVID-19 vaccine development and consider examples of several global, domestic and PPP efforts that are driving the COVID-19 vaccine‑related response. We will conclude with examples of innovation in vaccine development that may accelerate and shape the vaccine ecosystem in the near term.
COVID-19 and novel vaccine development
With the emergence of Severe Acute Respiratory Syndrome Coronavirus 2 (SARS-CoV-2) in December 2019 and its eventual classification as a "public health emergency of international concern" by the World Health Organization (WHO), the start of 2020 was marked by worldwide investment in vaccine development programmes, rapid manufacturing scale-up and the establishment of new PPPs to drive research and development. Vaccine developers and manufacturers have announced over 200 candidates to prevent COVID-19 infection, including cell-based, protein‑based, nanoparticle, viral vector, DNA and RNA platforms.1 Many of these programmes involve PPPs and collaborations between biotechnology companies, global biopharmaceutical companies and academic institutions.
The US Government (USG), WHO and other global organisations have leveraged lessons learned from the 2009 H1N1 pandemic to help shape their response to the COVID-19 outbreak. Historically, vaccine development is time- and resource-intensive; a conventional vaccine development process averages 10-15 years between drug discovery and licensure. The clinical development stage alone often runs between two and 10 years and the process is further prolonged by lengthy and sequential review and approval processes and long manufacturing lead times.2 Furthermore, approximately 15 percent of candidates that complete Phase III trials fail to receive US Food and Drug Administration (FDA) approval.3 By contrast, development of COVID-19 vaccines has been accelerated by leveraging similar mechanisms used in the recent H1N1 influenza and Ebola vaccine development processes, such as parallel development, manufacturing scale-up and innovative clinical trial designs.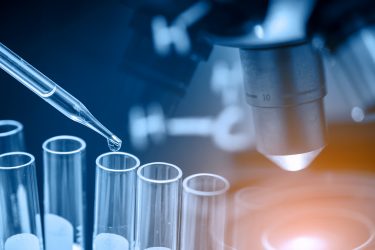 While the development and distribution processes for COVID-19 vaccines mirror those of the H1N1 and Ebola vaccine development processes, the portfolio of COVID-19 vaccines includes several new and innovative technologies (eg, mRNA and monoclonal antibodies [mAbs]) that will require unique infrastructure and distribution planning for storage, handling and equitable allocation. The approval and rollout of such vaccines may also have an impact on novel (non-COVID-19) products and technologies in the pipeline.
Global COVID-19 vaccine procurement and distribution
Globally, several mechanisms have emerged to drive and scale COVID-19 vaccine development, as well as future procurement and distribution efforts:
Operation Warp Speed (OWS)
Operation Warp Speed is a joint effort in the US between the Department of Health and Human Services (HHS) and the Department of Defense (DoD), with additional partnerships across public and private sectors. OWS has funded and guided efforts to develop, manufacture and distribute COVID-19 vaccines and therapeutics, with the stated goal to "produce and deliver 300 million doses of safe and effective vaccines with the initial doses available by January 2021."4
Development of COVID-19 vaccines has been accelerated by leveraging similar mechanisms used in the recent H1N1 influenza and Ebola vaccine development processes"
As of November 2020, OWS has contracted with several manufacturers to simultaneously start manufacturing scale-up and production as candidates continue through the clinical phases of development, minimising the anticipated time lag between potential authorisation or approval and distribution. OWS has likewise contracted over $10 billion to support large-scale manufacturing, distribution and vaccine dose purchase.
Access to COVID-19 Tools (ACT) Accelerator: COVAX Facility
The ACT Accelerator is a global collaboration between governments, civil society and industry to expedite development and equitable distribution of COVID-19 medical countermeasures and diagnostics. The COVAX Facility – the vaccines pillar of the ACT Accelerator co-ordinated by Gavi, WHO and the Coalition for Epidemic Preparedness Innovations (CEPI) – is a financing and procurement mechanism for pooling demand and resources to support COVID-19 vaccine procurement and equitable access. CEPI is leading COVAX's COVID-19 research and development efforts, which has accumulated over $1.4 billion in commitments from governments to support nine candidates as of September 2020.5 COVAX aims to distribute two billion doses to member countries by the end of 2021, with a primary focus on 92 low- and middle‑income countries (LMIC) that may not otherwise have the necessary resources to individually purchase COVID-19 vaccines.
European Commission (EC): EU vaccines strategy
The goal of the EC is to ensure safe, affordable and accessible COVID-19 vaccines for all in the EU, once available, and to ensure the vaccine is a global public good. All Member States will have access to COVID-19 vaccines at the same time and in quantities based on respective population size. As of October 2020, the EC has secured three contracts that allow for the purchase of up to 800 million COVID-19 vaccine doses and has concluded exploratory talks for additional agreements.
What is unique to global COVID-19 response efforts is that innovation has been spurred by unprecedented co-ordination across federal and global organisations and public-private partnerships"
In preparation for a potential vaccine launch, Member States are directed to ensure vaccination services have adequate capacity to deliver COVID-19 vaccines, including a skilled and trained workforce, medical and protective equipment, secure cold chain and transport and storage capacity. Member States are expected to make vaccines easily accessible and affordable for target populations and to build public trust by clearly communicating the benefits, risks and importance of COVID-19 vaccines. The EC has stated that non-pharmaceutical interventions, such as social distancing and mask wearing, will continue to serve as the main public health tools, including throughout the initial vaccination rollout phases.
Innovation in respiratory preventive products
These novel development, procurement and distribution pathways may benefit other innovative products in the pipeline. In recent decades, researchers and developers have advanced clinical development programmes for a range of new vaccine and prophylactic products, such as mAbs – some of which are nearing market launch. There are also advanced vaccine candidates in development for RSV, which causes significant burden in vulnerable populations, such as infants and older adults, resulting in over 50,000 hospitalisations among children under five years old and 14,000 deaths among adults over 65 annually in the US.6 The pipeline also includes vaccines for cytomegalovirus (CMV), norovirus and emerging infectious disease threats, including Ebola and COVID-19, signalling growth in the number of diseases considered to be vaccine preventable.
Advancements in influenza vaccine technologies
Novel influenza vaccine technologies are likely to alter the current influenza vaccine market landscape by significantly increasing competition and targeting specific populations. In addition to existing cell-based and recombinant vaccines, the introduction of other novel non-egg-based vaccines may enable faster production timelines and fewer supply disruptions, enhancing pandemic response.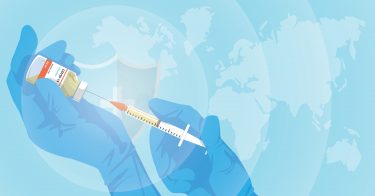 New technologies may also offer increased protection against influenza. There have been efforts to develop vaccines for specific populations (eg, older adults) to induce stronger immune responses. Additionally, the introduction of a universal influenza vaccine could, depending on the product, provide longer-lasting protection against more influenza strains than those included in seasonal products. A universal influenza vaccine may address challenges in matching each season's vaccine with circulating virus strains.7 The co‑occurrence of the 2020–21 influenza season with the COVID-19 pandemic underlines the urgency of innovation in this space.
Novel delivery mechanisms
Non-injectable and needle-free vaccine technologies may significantly increase uptake by offering alternatives for consumers who fear needles and younger patients for whom receiving an intramuscular injection may be difficult. Recently, the Advisory Committee on Immunization Practices (ACIP) in the US re-established its recommendation for an intranasal influenza spray for the 2018‑2019 season. Possibilities for self-administering influenza vaccines, whether using a patch or other device, have also entered the pipeline and present additional opportunities to reshape the market, increase access and improve uptake. A heat-stable, potentially painless vaccine may increase consumer willingness to be vaccinated and additionally improve access, particularly during major outbreaks. Reducing the need to be vaccinated in a physician's office or pharmacy eases the burden on consumers and decreases the risk of exposure to influenza and other infectious diseases.
Conclusion
Vaccine innovation has experienced a unique, unprecedented acceleration in recent years, driven most recently by the COVID-19 pandemic"
Vaccine innovation has experienced a unique, unprecedented acceleration in recent years, driven most recently by the COVID-19 pandemic. Major organisational efforts such as OWS and COVAX have accelerated the vaccine development process, while leaps in technology have created more possibilities for treatable therapeutic areas and methods of administration. Looking ahead, federal and global organisations and PPPs could drive these advancements to impact new products in terms of preventable diseases, methods of administration and global access. 
About the authors

Nicholas J Diamond provides strategic counsel on health policy and market access issues spanning US (federal, state and local) and international markets.

Alexa Trost conducts healthcare research and analysis across a variety of US and global stakeholders to support innovative vaccine policy and access solutions.

Edric Zeng applies his background in market research and design thinking to develop novel insights on the US and global vaccines space.

Sarah Moselle applies her background in global vaccine delivery to guide strategy development and implementation for biopharmaceutical clients in US and international contexts.
References
World Health Organization. "Draft Landscape of COVID-19 Candidate Vaccines." https://www.who.int/docs…
Lurie N. "Developing COVID-19 Vaccines at Pandemic Speed." New England Journal of Medicine, 382 (May 2020). https://www.nejm.org/doi/full/10.1056/NEJMp2005630
Iserson KV. "SARS-CoV-2 (COVID-19) Vaccine Development and Production: An Ethical Way Forward." Cambridge Quarterly of Healthcare Ethics, 1-10 (Jun 2020). DOI: 10.1017/S096318012000047X,
Health and Human Services. "Explaining Operation Warp Speed." https://www.hhs.gov/coronavirus…
Gavi. "COVAX Explained." https://www.gavi.org/vaccineswork/covax-explained
Centers for Disease Control and Prevention. "Respiratory Syncytial Virus (RSV). https://www.cdc.gov/rsv/research/us-surveillance.html
Avalere. "COVID-19 and Influenza Vaccine Distribution Considerations." https://avalere.com/insights…