Cannabinoid series: medicinal cannabis and Brexit
Sarah Ellson from Fieldfisher spoke with European Pharmaceutical Review to discuss the position of medicinal cannabis in the UK and the impacts of Brexit.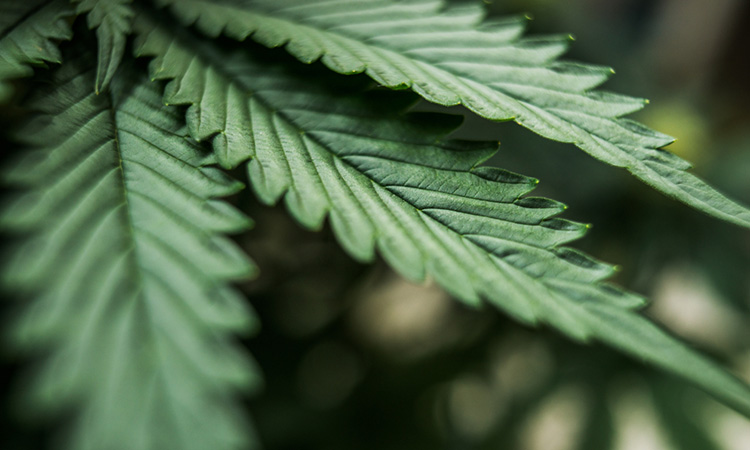 Medicinal cannabis is any cannabis-based product that is available on prescription, unlike medical cannabis which can be any product containing cannabidiol (CBD) and claiming to have a health benefit.1
With a rising interest in medicinal cannabis and its potential to treat a range of diseases, laws regarding the plant's use have begun to change. However, recent developments such as Brexit have caused some uncertainty about the future of medicinal cannabis in the UK and EU.
European Pharmaceutical Review's Victoria Rees spoke with Sarah Ellson, cannabis expert and Co-Head of Regulation at Fieldfisher, to discover the future landscape of medicinal cannabis.
A change in regulation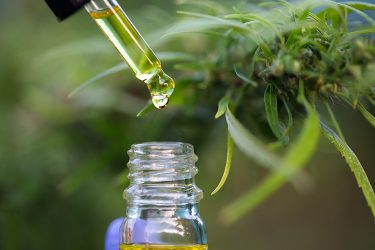 Ellson began by describing the recent journey of medicinal cannabis in the UK; in November 2018, the government rescheduled cannabis-based products from Schedule 1 to Schedule 2, enabling the product to be prescribed to patients, including for off-label conditions. This made medicinal cannabis potentially much more widely available. However, Ellson highlighted that despite this change to the law giving consultants the ability to prescribe medicinal cannabis, "only a handful of prescriptions have actually been written. So, it has not unlocked the cannabis prescribing, as it was thought it might. There is still a huge reluctance to prescribe."
Despite the arrival of organisations such as Sapphire Clinics, which can prescribe cannabis-based medicines, these are "still right on the fringe."
For medicinal cannabis to be more widely available, Ellson explained that there are two hurdles that need to be overcome: first, a medicinal cannabis product must be licensed by the Medicines and Healthcare products Regulatory Agency (MHRA); and second, it must be approved by the National Institute for Health and Care Excellence (NICE) for it to be paid for by the National Health Service (NHS). As the vast bulk of prescribing is completed through the NHS, if a medicine is not approved by NICE then it will be prevented from entering the market at scale.
…attitudes need to change in the UK before medicinal cannabis becomes widely available"
Due to a lack of evidence on the clinical benefits of medicinal cannabis, NICE is hesitant to put many of the licenced medicinal cannabis products on specific approved lists for the NHS, Ellson said. However, it is not entirely out the of question. Cannabis-based products such as Epidiolex, used to treat Lennox Gastaut syndrome and Dravet syndrome, and Nabilone, used to treat nausea and vomiting caused by chemotherapy, respectively, are examples of licensed products approved by NICE, demonstrating that it is possible for cannabis-based medicines to be available to patients via the NHS.
To change this situation and unlock the potential of medicinal cannabis in the UK, Ellson said that more evidence is required to prove its efficacy and cost effectiveness. While she highlighted that there is a wealth of anecdotal evidence, clinical trials are needed to provide solid evidence that will support the approval of cannabis-based medicines.
One potential way for hopeful medicinal cannabis products to enter the market is through Project 2021.
Run by the Royal College of Psychiatrists, the project is enrolling 20,000 people to take various cannabis-based therapies, predominantly from an agreed formulary, for one of seven indications. "When the results of the project are reported, it could be incredibly powerful and could open many doors, but they are only really getting going this year," said Ellson.
Regulation in Europe
Ellson explained that the licensing for medicinal cannabis is very similar across Europe to the UK and is likely to continue in a similar way after Brexit. Other countries in Europe have similar processes to that of NICE, meaning that they will have their own approved lists and reimbursement policies.
Taking Brexit into account, Ellson predicted that there may be delays to the medicinal cannabis trade"
In France, it has been illegal to sell any product containing CBD – either derived from the plant or synthetic. However, when the sale of a vaping product containing CBD was taken to court in the country, the Court of Justice for the EU (CJEU) ruled that France did not have sufficient justification to ban the free movement of this product only for containing CBD. Ellson said that this was a significant step, as although domestic laws may still be in place, the EU ruling included a strong indication that there may not be evidence to support a ban on the basis that CBD is harmful to populations.
Therefore, the differences between the UK and Europe regarding the availability of medicinal cannabis will come down to medicine licensing, reimbursement and underlying domestic laws, summarised Ellson.
Impacts of Brexit
Concerning the effects of Brexit, Ellson highlighted that the main difference between the EU and UK will now be where medicines receive their marketing authorisations from. Licenses will need to be obtained from both the European Medicines Agency (EMA) and MHRA for the EU and UK, respectively, which will of course impact any medicines that include CBD. While the MHRA has always handled authorisations in the UK, it will now play a larger role, which will require some form of recognition.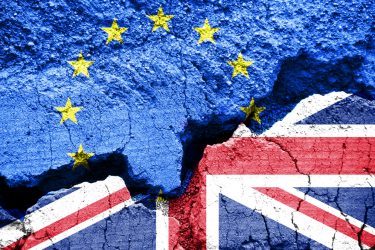 "The UK-EU Trade and Co-operation Agreement thankfully converts existing 'Centrally Authorised Products', already granted a marketing authorisation by the EMA, into UK marketing authorisations within the MHRA from 1 January 2021 to create a smooth transition for existing medicines," said Ellson. However, this does not answer the question as to whether in future the two regulatory bodies may diverge. As time goes on, the standards and approaches used by the EMA and MHRA may change, leading to differing opinions – including about CBD.
According to Ellson, another major impact that Brexit may have on certain medicinal cannabis products is dispensaries. Certain patients in the UK are prescribed medicinal cannabis but receive it from pharmacists in the Netherlands. This means that they are no longer be able to receive their medicine, as there is no obligation for EU-based pharmacists to fulfil these prescriptions or permission to import the medicines.
Conclusion
Taking Brexit into account, Ellson predicted that there may be delays to the medicinal cannabis trade between the EU and UK. As a reaction to this, she sees either the UK becoming more self-contained if there is sufficient demand, or a rise in importation from the US.
However, she said that attitudes need to change in the UK before medicinal cannabis becomes widely available. "We made a change, but it has not delivered the potential that it could," said Ellson. The next steps for the UK to unlock the potential of medicinal cannabis are to conduct the required clinical trials to demonstrate the effectiveness of medicinal cannabis against various diseases and conditions.
To read the previous instalment in our Cannabinoid series, click here. 
References
Medical cannabis (cannabis oil) [Internet]. nhs.uk. 2021 [cited 8 January 2021]. Available from: https://www.nhs.uk/conditions/medical-cannabis/