Formulation, Development & Delivery In-Depth Focus 2021
Download this in-depth focus to explore the use of disaccharide excipients in stabilising biologic drugs and learn about a novel technique for investigating drug-nanocarrier interactions.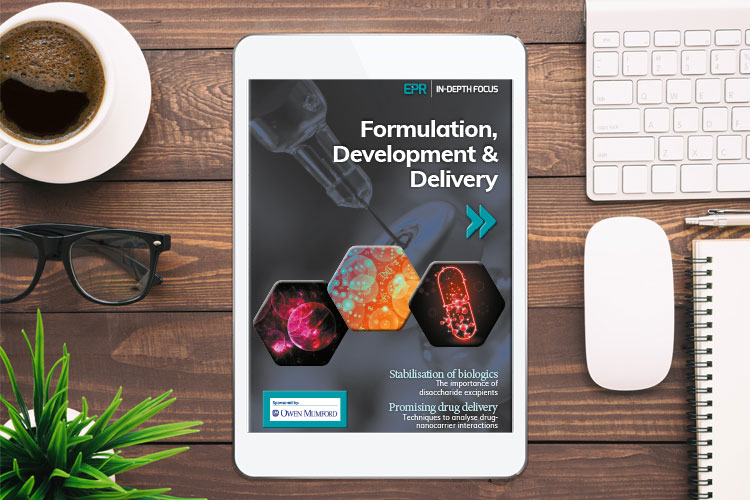 The importance of disaccharide excipients in biologics
Many biologic formulations use a variety of high-purity injectable grade disaccharide excipients to
ensure functionality and stability of the final product. In this article, Sunil Kumar Nataraj, Bastiaan
Dickhoff and Thontesh GC explore the use of these sugars in the stabilisation of biologics and provide recommendations to manufacturers for enhancing supply chain security.
Promising biocompatible and biodegradable drug nanocarriers for cancer treatment and bone defect repair
Drug nanocarriers based on calcium phosphates and calcium silicates have attracted much interest in recent years owing to their excellent biocompatibility and biodegradability, high drug loading capacity, sustained and targeted drug delivery and promising applications in cancer therapy and bone defect repair. However, the research on drug-carrier interactions is a significant challenge. Herein, we introduce our recent studies on tracking drug-nanocarrier interactions by X-ray absorption near edge structure and X-ray spectromicroscopy using synchrotron radiation.