CDMOs: value-based pricing is key to success
Many pharmaceutical and biotech companies outsource their product development and manufacturing. In this article, experts from Simon-Kucher & Partners explain why smart offer design and costing is key to commercial success for CDMOs.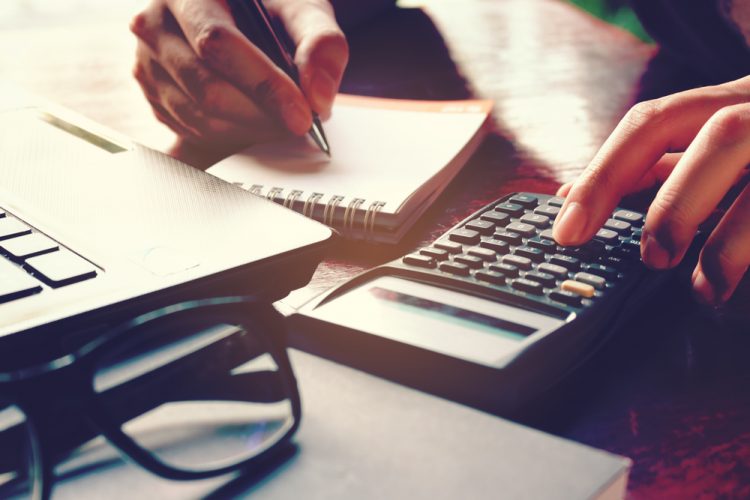 Contract Development and Manufacturing Organisations (CDMOs), to which pharmaceutical companies increasingly outsource product development and manufacturing, currently operate in a highly fragmented market that is undergoing considerable consolidation. However, many CDMOs are not prepared to fully tap the potential and willingness to pay when it comes to pricing projects. To become or remain successful in such a competitive market, they need to make considerable changes to their commercial strategies quickly. This requires extracting the deserved offer value of their products and services and incorporating it into their pricing. In other words, CDMOs must begin by optimising the offer in order to reap the full benefit of the price – the strongest profit lever.
Traditional pricing and costing does not take added value into account
Far too many CDMOs are conducting their pricing in an inconsistent, non-transparent and opportunistic manner. Their general strategy is usually short term, cost-plus and silo focused; failing to systematically exploit differentiated margins based on client value, project risk profiles and strategic dimensions. This is also reflected in their current offer approach. Many managing directors of individual sites simply add up the costs of product elements (materials, labour and other costs incurred during the manufacturing process) to work out the final cost for each service and, consequently, the final offer. This means most CDMOs have very complex offer and costing structures that differ between countries and even sites. Instead, CDMOs should replace their offering and costing approach with one that deploys harmonised cost-accounting methods and structured offer packages and reflects the value-added services many CDMOs offer.
To simplify the offer process and harmonise costing, we highly advise CDMOs to thoroughly define their offering and introduce some level of standardisation via standard hours, which can then be multiplied by the applicable hourly rate. However, setting an hourly rate that applies to all services and departments is not sufficient. CDMOs must use cost rates that are differentiated by service line and department to reflect the exerted effort and resource pull more accurately. Many companies have a variety of cost rates; not because they distinguish between service line and department, but more because they calculate them in an inconsistent way or because overhead costs vary between sites. For example, employee salaries differ greatly from country to country. To achieve a consistent cost rate, CDMOs must compare their "artificial," made-up cost rates to the actual cost rates, use benchmarking to determine a common ground and then use either markups or markdowns to standardise them.
Key challenges for CDMOs when optimising their offering and costing
CDMOs often do their costing on a work-package or milestone basis. However, this is inaccurate and inefficient, since not every work package or milestone requires the same activities"
Determining the actual cost of a product is often straightforward in other industries. For example, manufacturing companies with standardised production processes simply have to look at their material and staff costs and factor in the upkeep of their production sites and other supporting departments such as product development or marketing. When it comes to the costs of the highly customised services that CDMOs offer their clients, the approach is far more complicated, and our experience shows that CDMOs struggle to calculate the cost base accurately. For many companies, the final cost estimate heavily depends on the person doing the calculations – with different sites perhaps having a unique view on what a specific service entails. In addition, general hourly inputs and costing rates vary between sites. Moreover, poor data transparency prevents historical data from being compared and actual hourly inputs from being benchmarked. All of these factors can result in a wide range of cost estimates for the same service.
Three steps to get your offering and costing right
The solution to these problems is to:
Break down services into specific work packages and separate these work packages into accurately defined activities according to core offering and value-added services
Determine the required time input per cost centre for each activity within the work package (this involves allocating standard hours to each activity)
Define the hourly rate per cost centre and then add everything up according to which activities customers require.
When using this approach, CDMOs should make sure that standard hours are defined for all relevant activities; not work packages, as those can differ greatly depending on which activities are included. For this reason, defining hours on a work-package level does not make sense, particularly if the standard hours needed for projects with the same work packages are being compared. 
The three steps outlined above seem simple enough, so why are many CDMOs not following them? Probably because they have not been doing it so far and the negative consequences are not visible enough. However, even if CDMO managers are not aware of the risks, they still exist. For example, if you do not know what kind of work packages and activities a specific service involves, you have no basis on which to calculate costs, which rarely results in optimal costing. In addition, even if you know which activities are needed for a specific service but have not defined standard hours for them, the process to do so requires a lot of effort due to the need to align with every department involved. At many CDMO sites, this process can take up to a couple of weeks; so doing this for each offering is highly inefficient and inconsistent, as well as inconvenient for clients.
The advantages of the aforementioned costing approach are indisputable. In this section, we outline the three main benefits for CDMOs:
Time savings through a more efficient quotation process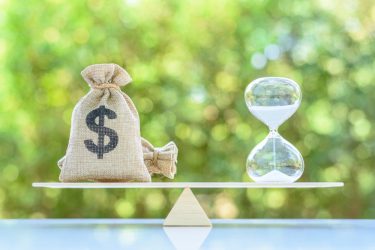 The approach outlined above not only works for standard services (because they have their assigned hourly rates) but also for highly individualised services. In fact, introducing standard hours for standard activities can be effective in more cases than you may think. However, even if you discover during negotiations with your client that they require some highly customised services, you need only determine these costs manually, as the remaining standard hours are already set. This still saves time.
Once standard hours have been assigned to activities, then negotiations with clients become significantly easier. First, the business development team must define the offer – as offer comes before price. They need to determine which services the client wants or needs and find out which of them are standard or must be customised. Services need to be broken down to a more granular level than simple work packages, as clearly defining activities enables the business development team to perform scoping more efficiently. During negotiation, the team can immediately show the client a list of all activities that are included and those that are not in the final proposal. Since standard hours have already been defined for all selected activities, the business development team can provide the client with a price range for the offering during the first meeting, which increases the potential for upselling and makes fully tapping the client's willingness possible. This also prevents scope creep and increases information transparency and alignment between CDMOs and their customers if future scope changes are required.
Increased information transparency
There are not only external benefits from defining standard hours and activities; CDMOs can also improve their internal performance and make it far more effective. Having standard hours significantly reduces the need for interactions between different departments to define costing and enables site managers to accurately determine how many hours a project will require. As every experienced project manager knows, this helps considerably with booking the required slots and people on the production line in advance, which has become even more important in a capacity constrained environment. The last thing a manager wants is to reserve 100 workforce hours for a project and then end up needing 150, as finding the additional resources to complete the job on short notice can become incredibly expensive.
Having standard hours significantly reduces the need for interactions between different departments to define costing and enables site managers to accurately determine how many hours a project will require"
Additionally, standard hours also make it much easier to monitor each site's performance more closely. Defining standard hours on an activity level results in list prices for each activity, which can be used to benchmark work-package prices against each other and understand price performance with like-for-like comparisons as the activity scope is fully defined. In addition, historical data can be used to monitor fluctuations in efficiency when performing a certain activity. Consequently, if an activity takes less time than the defined standard, you can increase your profit margin. Deviations from standard hours will occur both on a project level and on a more systematic level due to efficiency gains or losses; therefore, tracking actual hours and comparing the results to standard hours should be a regular and systematic process at every CDMO.
More individualised and profitable offers
Standard hours not only save time and facilitate internal benchmarking; they can also help individualise your offering to some degree and take into account your profitability by introducing different service levels. Using a tiered offer logic concept, such as the good-better-best logic, enables you to negotiate far more effectively and achieve higher profit margins. The key is to always make sure that if your customer wants you to change the price, you change the offer as well. This works following the good-better-best approach wherein customers can choose higher service levels (eg, fast project delivery) for a higher price and standard service levels for a base price. So, during negotiations, if a client wants to pay a lower price and is requesting a discount, you can comply with their request while simultaneously reducing scope and service levels within the project. Doing so provides the client what they want (a lower price point) while protecting the profitability of your service by reducing the scope and service value.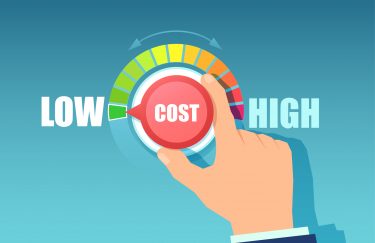 Another option is to deduct value-adding services. Examples of value-adding services include virtual site audits and virtual PiP (person in plant) via augmented or virtual reality technology to improve collaboration; providing project benchmarking and monitoring via automated reports and dashboards using pre-defined process parameters; and offering services along the entire value chain via logistics services and transport validation. Since these services enrich the total value of a project in terms of customer experience without directly affecting project quality, they can be removed without harming the core project scope or deliverable quality. Stripping your offer of these additional services is easier and more profitable than changing the core project scope. So, always change the offer rather than the price!
Our advice: optimise your offering and costing, before price
To sum up: CDMOs often do their costing on a work-package or milestone basis. However, this is inaccurate and inefficient, since not every work package or milestone requires the same activities. Today, few CDMOs have defined standard activities for project delivery. Similarly, only a small number of CDMOs have defined standard hours and costs. As a result, costing is a long process that is often subject to human error and the differential value of services is not fully reflected. CDMOs should have a well-defined service offering. It should be broken down to an activity level, with standard hours and predefined project options that follow a good-better-best logic to add in quotations to pharmaceutical companies. This places CDMOs in a significantly better position to define a value-based price and extract full willingness-to-pay. From our experience, CDMOs that follow this approach reap significant rewards and are usually able to improve their margin and profitability by three to six percent return on sales.
About the authors

Omar Ahmad is a Partner at Simon-Kucher & Partners and head of the global HealthTech cluster within the company's Life Sciences division, based in Copenhagen.

Kaan-Fabian Kekec is Senior Director in the Life Sciences division of Simon-Kucher and based in Frankfurt.

Niklas Fossum is a Manager in the Life Sciences division of Simon-Kucher, based in Copenhagen.