COVID-19 is benefiting contract manufacturing services, suggest reports
Reports have found that the COVID-19 pandemic is providing new opportunities for contract and development manufacturing organisations (CDMOs).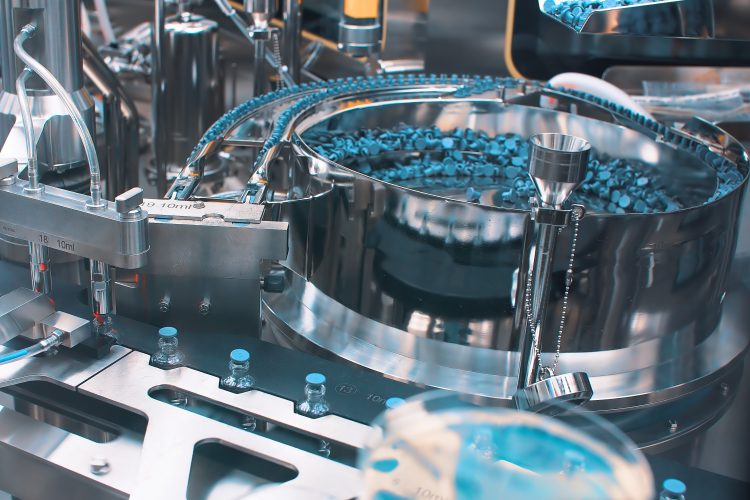 Three separate reports have suggested that the COVID-19 pandemic has had a beneficial effect on contract manufacturing services overall.
The Convention on Pharmaceutical Ingredients (CPhI) Annual Report suggests that while the global contact services sector is benefiting from the switch towards manufacturing COVID-19 vaccines and therapies, the majority of innovator drug approvals being from mega-cap corporations (those with a market capitalisation above $200 billion) is reducing commercial demand.
In an unrelated report, Adam Bradbury, Analyst at PharmSource GlobalData, highlighted that mega-cap companies accounted for a particularly high percentage of new drug approvals in 2019. He suggested that this trend could be detrimental to the prospects of contract manufacturing organisations (CMOs) in 2020 and beyond, because these large companies typically use their own internal manufacturing capabilities rather than outsourcing work.
However, the CPhI found in its report that there were "good opportunities" for CDMOs in clinical trial manufacturing, where there is a large pipeline of drugs and both mega- and small cap-companies outsource to partners for pipeline advancement.
Bradbury also noted that there were increased opportunities for outsourcing in niche technologies – particularly solubility enhancement – and the potential for a surge in demand for CMOs with viral vector manufacturing capabilities, if several cell and gene therapies currently in trials gain regulatory approval in coming years.
In another report, Fiona Barry, Associate Editor at PharmSource GlobalData, explored the direct and indirect benefits of COVID-19 to the CDMO sector. She stated that because of global demand for billions of vaccine doses, COVID-19 vaccine developers are "signing outsourcing agreements with CMOs at an unprecedented rate". This, she said, has resulted in infectious disease displacing oncology as the leading therapeutic area for contract manufacturing service agreements.
So far, pharma companies have publicly disclosed 42 contract manufacturing service agreements for 26 unique pipeline COVID-19 vaccines, according to the GlobalData Pharma Intelligence Center. The majority of vaccine developers chose to partner with CMOs close to their domestic nations, making the US, UK and Germany the most popular supplier locations.
According to Barry, most contract manufacturing service agreements are for recombinant vector vaccines, despite the fact that most COVID-19 vaccines under development are mRNA vaccines. She put this down to the novelty of the unproven technology and that "few CMOs have the capability to produce active pharmaceutical ingredients (APIs) for mRNA vaccines [so] many COVID-19 mRNA dose manufacturing sponsors are opting to partner with big pharma rather than outsource this work to CMOs."
Operation Warp Speed, the $10-billion initiative funded by the US federal government scheme, and the European Commission's Emergency Support Instrument are two chief drivers of advanced vaccine manufacturing. Both initiatives have selected a number of promising vaccine candidates to manufacture in the hundreds of millions of doses scale.
The CPhI concluded that the pandemic has also freed up internal capacity at big pharma, as some have outsourced some existing products. It gave Pfizer as an example, as it is outsourcing many internally manufactured drugs to CMOs.