Diabetes and obesity: treatment and trials update
European Pharmaceutical Review reports on some of the latest developments in treatments for type 2 diabetes and obesity.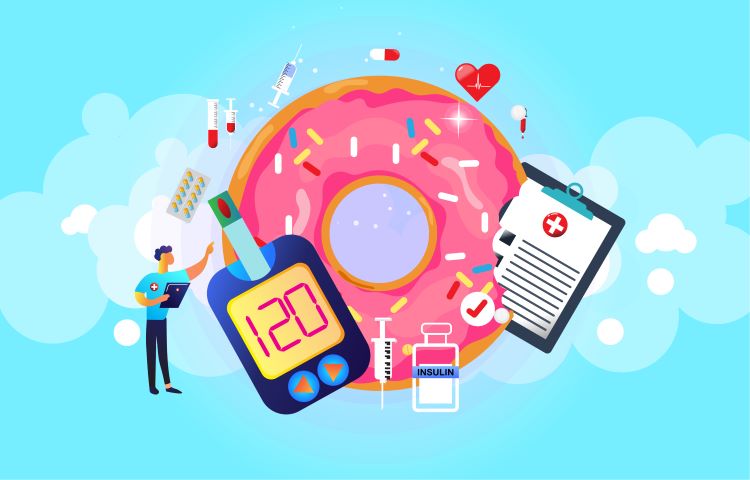 Increased dose of semaglutide shows promise in obese patients with type 2 diabetes
In a Phase III superiority study, patients receiving a once weekly 2.4mg subcutaneous dose of semaglutide achieved an average weight loss of nearly 10kg.
The double-blind, double-dummy trial assessed the efficacy and safety of the GLP-1 analogue at two different doses, 2.4mg and 1.0mg (the dose approved for diabetes treatment) versus placebo for weight management in adults who were overweight or obese and had type 2 diabetes (T2D). The results were published in The Lancet.
According to investigators, two thirds of patients with T2D that were treated with weekly injections of a 2.4mg dose of semaglutide were able to lose at least five percent of their body weight and achieved significant improvement in blood glucose control. Additionally, over 25 percent of patients on this dose were able to lose more than 15 percent of their body weight, which the authors of the study say is much greater than has been observed with any other medicine administered to people with diabetes.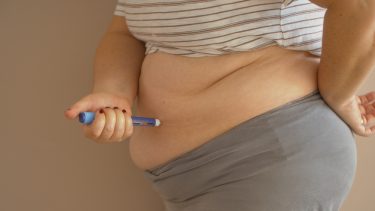 Melanie Davies, Professor of Diabetes Medicine at the University of Leicester and the Co-Director of the Leicester Diabetes Centre, both UK, who led the study, commented: "These results are exciting and represent a new era in weight management in people with type 2 diabetes – they mark a real paradigm shift in our ability to treat obesity, the results bring us closer to what we see with more invasive surgery.
"It is also really encouraging that along with the weight loss we saw real improvements in general health, with significant improvement in physical functioning scores, blood pressure and blood glucose control."
The global multi-centre trial was conducted at 149 sites in 12 countries across North America, Europe, South America, the Middle East, South Africa and Asia, involving 1,210 patients with T2Ds whose current treatment was not achieving sufficient blood sugar control.
This is just one of a portfolio of studies conducted as part of the Semaglutide Treatment Effect for people with obesity Programme (STEP) programme. In the four completed so far, patients achieved an average weight of loss of between 10kg and 17kg.
Gastrointestinal adverse events, which were mostly mild to moderate, were reported in 63.5 percent of the 403 patients taking semaglutide 2.4mg, 57.5 percent of the 402 on semaglutide 1.0mg and 34.3 percent of the 402 administered with placebo.
Semaglutide to help Novo Nordisk retain its position as leading player in obesity market, says GlobalData
GlobalData has stated that the impressive results from the STEP studies, and STEP1 in particular, with semaglutide are likely to reinforce Novo Nordisk's position as leading player in obesity market.
The company added that there is a clear unmet need in the market for more efficacious and convenient therapies for obesity, as current therapies are typically appetite-suppressors that are orally administered several times a day, many with poor efficacy.
These results are exciting and represent a new era in weight management in people with type 2 diabetes – they mark a real paradigm shift in our ability to treat obesity"
The primary safety concern with semaglutide is the gastrointestinal effects; however, because of its impressive efficacy the GlobalData stated it has the potential to become the leading marketed therapy for obesity.
Akash Patel, Pharma Analyst at GlobalData, commented: "With more than a third of patients losing over 20 percent of their body weight [on the STEP1 trial], these are incredibly promising results. Key Opinion Leaders interviewed by GlobalData have expressed a keen interest in prescribing semaglutide as it offers a highly efficacious therapeutic option for tackling obesity in patients with or without T2D."
Semaglutide is already a highly prescribed GLP-1 therapy for T2D, marketed as a subcutaneous (Ozempic) and oral formulation (Rybelsus). If approved for obesity, semaglutide could rapidly cannibalise sales of Novo Nordisk's leading obesity drug Saxenda, a once-daily subcutaneous GLP-1 therapy, due to its superior efficacy and dosing regimen. Transferring patients to semaglutide is likely to be a key priority for Novo Nordisk before Saxenda loses patent protection.
Fiona Chisholm, Pharma Analyst at GlobalData, added: "Political incentive to address obesity is at an all-time high, with policies such as the UK's Soft Drinks Industry Levy coming into effect in recent years, particularly as the link between obesity and poorer outcomes in COVID-19 patients has been well publicised throughout the pandemic. The STEP1 results highlight the potential for pharma to play a greater role in tackling the obesity crisis."
Is Lilly's tirzepatide superior to semaglutide?
Eli Lilly and Company reports that injections of tirzepatide led to superior haemoglobin A1C test results and body weight reductions than 1.0mg injections of semaglutide in the Phase III SURPASS trial.
SURPASS-2 (NCT03987919) is a 40-week, multi-centre, randomised, parallel, open-label trial which compared the efficacy and safety of tirzepatide 5.0mg, 10mg and 15mg to semaglutide 1.0mg in adults with T2D inadequately controlled with ≥1500 mg/day metformin alone. It enrolled 1,879 participants across various countries and randomised them 1:1:1:1.
The primary objective of SURPASS-2 was to demonstrate that the two higher doses of tirzepatide (10mg and/or 15mg) led to non-inferior A1C reductions from baseline compared to semaglutide after 40 weeks. Key secondary objectives included non-inferior A1C reductions from baseline for tirzepatide 5.0mg; superior A1C and body weight reductions from baseline and greater percentages of participants achieving an A1C less than seven percent across all three tirzepatide doses; and greater percentages of participants achieving an A1C less than 5.7 percent for tirzepatide 10mg and 15mg compared to semaglutide.
In the study, tirzepatide 5.0mg reduced A1C by 2.09 percent and body weight by 7.8kg, compared to semaglutide at 1.86 percent and 6.2kg. Additionally, tirzepatide 15mg reduced A1C by 2.46 percent and body weight by 12.4kg; additionally, 51 percent of those taking tirzepatide 15mg achieved an A1C of less than 5.7 percent, compared to 20 percent of those taking semaglutide. For more results see Table 1.
Table 1: Efficacy Estimand Results

Tirzepatide 5.0mg

Tirzepatide 10mg

Tirzepatide 15mg

Semaglutide 1.0mg

A1C reduction from
baseline of 8.28 percent

-2.09 percent*

-2.37 percent*

-2.46 percent*

-1.86 percent

Weight reduction from
baseline of 93.7kg

-7.8kg* (-8.5 percent)

-10.3kg* (-11.0 percent)

-12.4kg* (-13.1 percent)

-6.2kg (-6.7 percent)

Percent of participants
achieving A1C <7.0 percent

85.5 percent*

88.9 percent*

92.2 percent*

81.1 percent

Percent of participants
achieving A1C <5.7%

29.3 percent †

44.7 percent*

50.9 percent*

19.7 percent

*Denotes statistical significance compared to semaglutide
†Not controlled for type I error
The overall safety profile of tirzepatide was similar to previously reported SURPASS trials and the well-established glucagon-like peptide-1 (GLP-1) receptor agonist class. Across all treatment arms, the most commonly reported adverse events were gastrointestinal-related, including nausea, diarrhoea and vomiting, all at similar rates across the various treatments. Treatment discontinuation rates due to adverse events were 5.1 percent (5mg), 7.7 percent (10mg), 7.9 percent (15mg) and 3.8 percent (semaglutide).
"Nearly nine in 10 people with type 2 diabetes in the US are overweight or have obesity, and we are committed to providing solutions that not only lead to meaningful A1C reductions but also significant weight loss to help meet their needs," said Mike Mason, president, Lilly Diabetes. "These striking head-to-head results surpassed our expectations, supporting our belief in the value of all three doses of tirzepatide as potential new treatment options for people living with type 2 diabetes."
About tirzepatide
Tirzepatide is a once-weekly dual glucose-dependent insulinotropic polypeptide (GIP) and glucagon-like peptide-1 (GLP-1) receptor agonist that integrates the actions of both incretins into a single novel molecule. GIP is a hormone that may complement the effects of GLP-1 receptor agonists.
Alongside the 10 Phase III SURPASS trials for blood glucose management in adults with type 2 diabetes and for chronic weight management, tirzepatide is also being studied as a potential treatment for non-alcoholic steatohepatitis (NASH).