Formulation, Development & Delivery In-Depth Focus 2021
In this in-depth focus, experts discuss why nanoparticles are a promising alternative for delivering inflammatory bowel disease therapies and highlight the potential of antibody-drug conjugates to advance oncology treatment.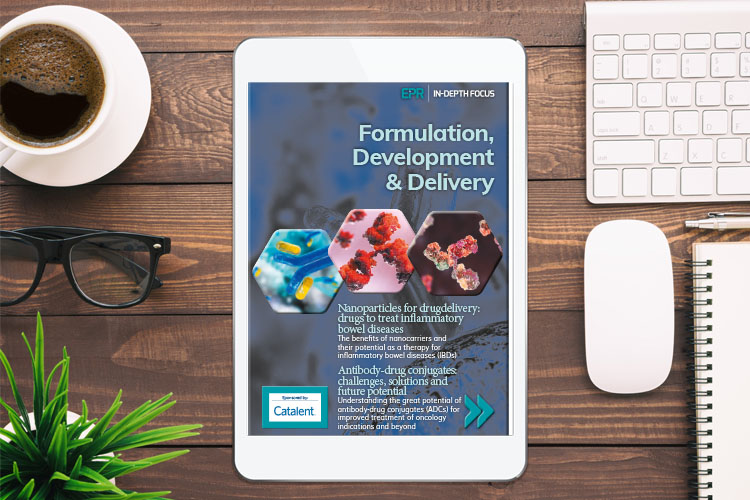 Nanoparticles for drug delivery: next-generation biological drugs to treat inflammatory bowel diseases
Nanoparticles offer a promising alternative to conventional drug delivery that allow for more precise targeting and controlled release. Here, Dr Fabrice Navarro discusses the benefits of these nanocarriers and their potential as a therapy for inflammatory bowel diseases (IBDs).
Antibody-drug conjugates: challenges, solutions and future potential
The ability to precisely direct powerful therapeutics not only makes treatments more effective, but also prevents debilitating side effects. Here, Dave Elder and Stacey Treichler highlight the great potential of antibody-drug conjugates (ADCs) for improved treatment of oncology indications and beyond.